VIDEO
Chesty XV takes over as Marine Corps Barracks Washington mascot
---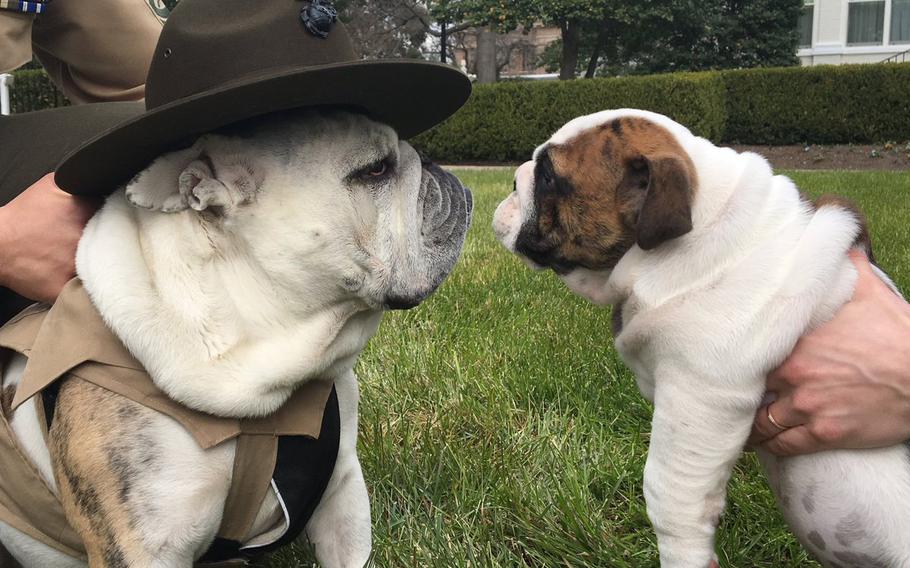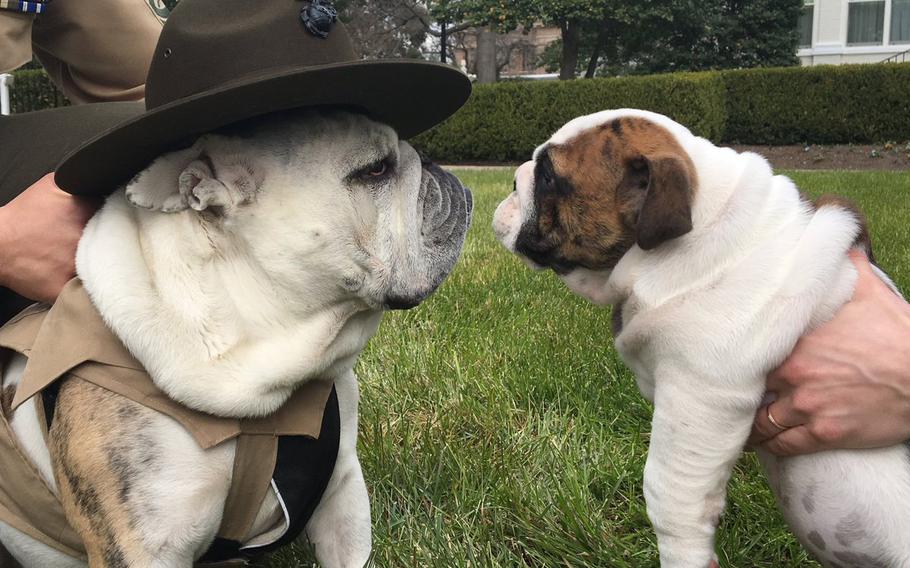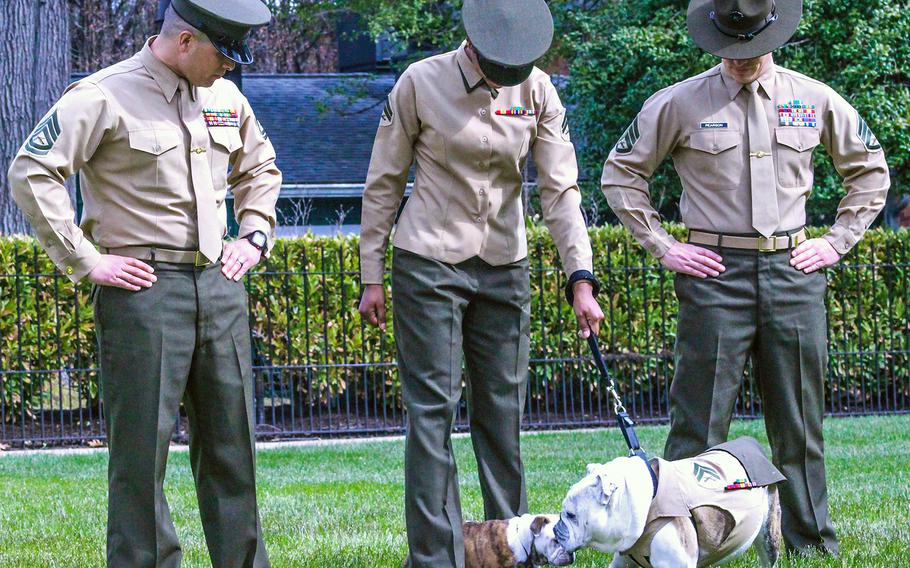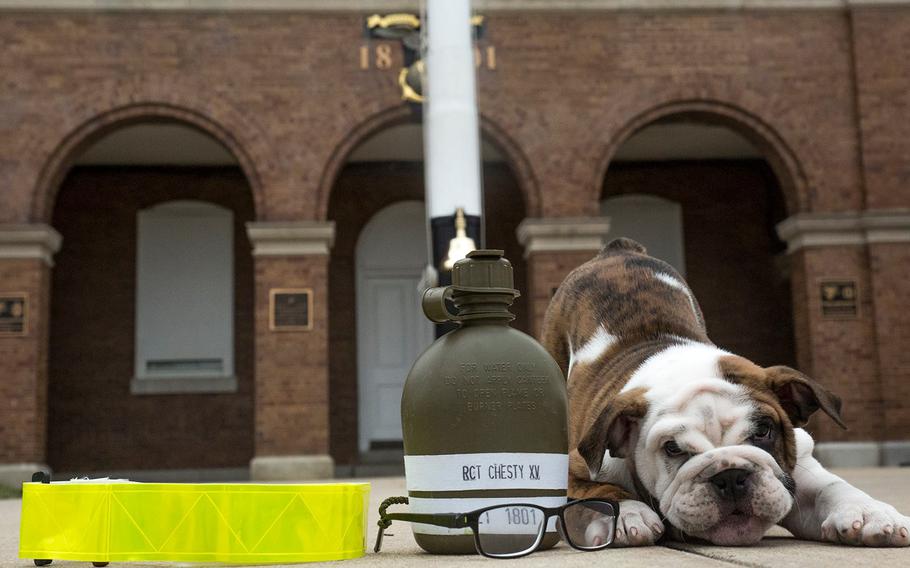 WASHINGTON, D.C. — Marine Corps Barracks Washington mascot Chesty XV was introduced Monday in a ceremony on the barracks' parade grounds.
The English bulldog mascots have been a fixture at the Marines' oldest active post since July 5, 1957, when the first Chesty — named in honor of the legendary Lt. Gen. Lewis B. "Chesty" Puller Jr. — made his first public appearance.
The most recent — Chesty XIV — has been on duty since April, 2013. The puppy starts training next week to replace Chesty XIV for the upcoming Parade Season.
Squirming in Gunnery Sgt. Aaron Calderon's arms after the ceremony, Chesty XV seemed eager to start.
"Chesty's overall responsibility is a morale booster. That's what he is," Calderon said. "He's a morale booster for us here at the Barracks, he's a morale booster for the entire Marine Corps, and he's a morale booster for all the thousands of people that come see us."
---
---
---
---