'Deltas' are in as Space Force develops command structure
by
Chad Garland
July 1, 2020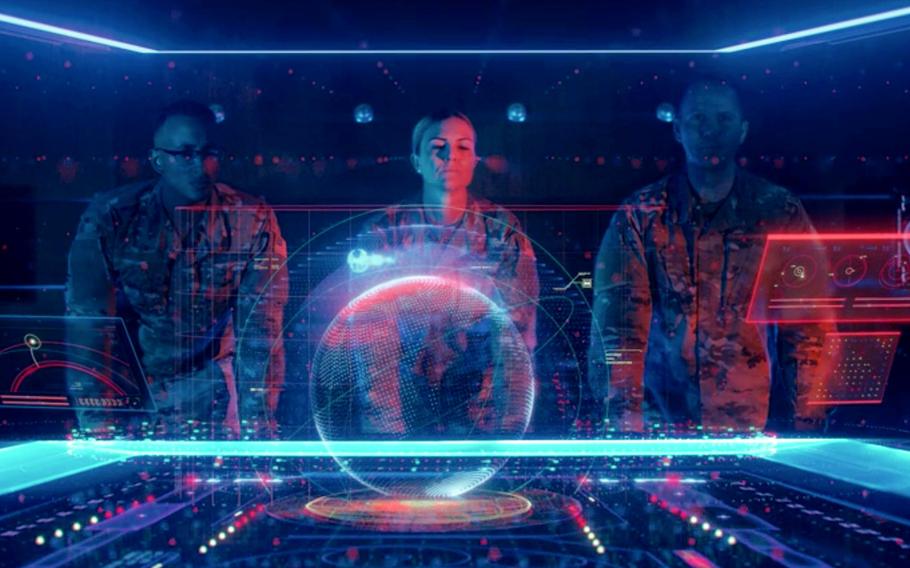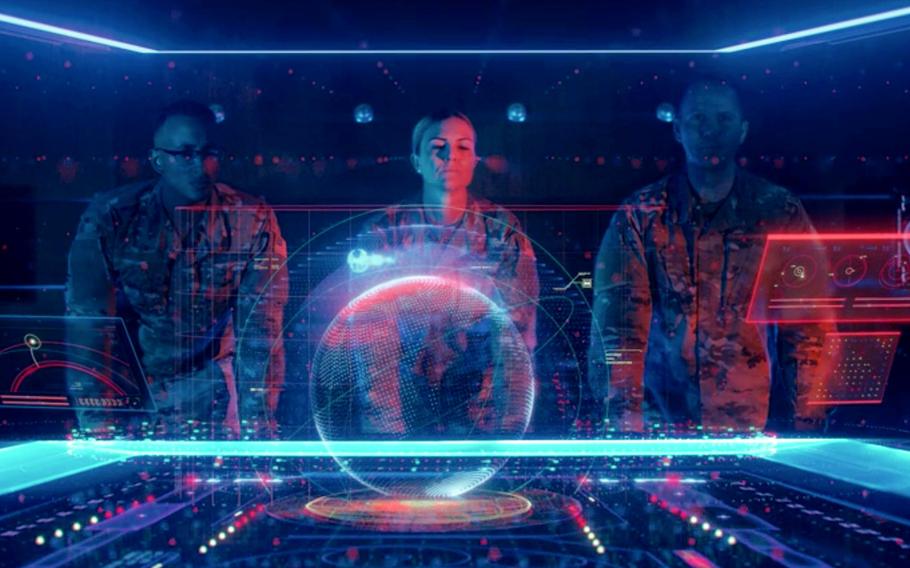 The new Space Force has streamlined its structure by going without wings.
Instead, the intermediate echelons above squadrons in the country's newest military branch will be known as "deltas," and they will be led by whatever the service decides to call its equivalent of a colonel.
Deltas will fall under field commands like Space Operations Command, or SpOC — an abbreviation that may keep it from being confused for other services' special operations commands, if not the Vulcan from "Star Trek." The field commands report to the service headquarters.
The use of three echelons instead of the five levels used by its parent service, the Air Force, reflects a focus on being "lean, agile and mission-focused," the service said in a statement Tuesday.
"Innovation and efficiency are driving our mission as we position the Space Force to respond with agility to protect our nation's space capabilities and the American way of life," Air Force Secretary Barbara Barrett said in the statement.
What's the difference between the branches?
Air Force major commands fall under the service headquarters, followed by numbered air forces, wings, groups, squadrons and flights. Space Force eliminates one command level headed by a general and one headed by a colonel-equivalent.
The service, which will draw thousands of airmen, is expected to grow to 15,000 personnel, though it has still not announced what it will call its members or what many of its rank titles will be.
Deltas will be organized to support individual functions such as operations, base support or training.
Space Force squadrons will operate similarly to their Air Force counterparts, focusing on missions like satellite operations or intelligence, the magazine reported.
The structure brings together various former Air Force space-related units under the new branch, which was created in December in response to increased commercial and military use of space.
"This is an historic opportunity to launch the Space Force on the right trajectory to deliver the capabilities needed to ensure freedom of movement and deter aggression in, from and to space," said Gen. Jay Raymond, the service's top officer.
Headquartered at Peterson Air Force Base, Colo., and led by a three-star general, SpOC will be one of three field commands with specific mission focuses, along with Space Training and Readiness Command — STARCOM for short — and Space Systems Command, abbreviated as SSC.
SpOC will be the main provider of forces to combatant commanders, coalition partners and the joint force, the service said. An existing unit of the same name, based at Vandenberg Air Force Base, Calif., will be renamed once SpOC gets off the ground, slated for later this summer.
Also activating this year is SSC, headed by a three-star, which will oversee science and technology activities and manage development, acquisition and fielding of "lethal and resilient space capabilities," the service said. It will also handle launch, testing, sustainment and maintenance on space systems.
SSC will be built from existing acquisition and development organizations, including Space and Missile Systems Center, the Commercial Satellite Communications Office and other space programs within DOD.
STARCOM, which will train and educate Space Force personnel, will be led by a two-star and is expected to stand up in 2021. In the meantime, a Space Training and Readiness Delta will be stood up in July at Peterson and will oversee related units transferring into the service.
"This is the most significant restructuring of space units undertaken by the United States since the establishment of Air Force Space Command in 1982," Barrett said.
garland.chad@stripes.com Twitter: @chadgarland