USS Kidd joins USS Pinckney in search for missing jetliner
by
James Kimber
March 11, 2014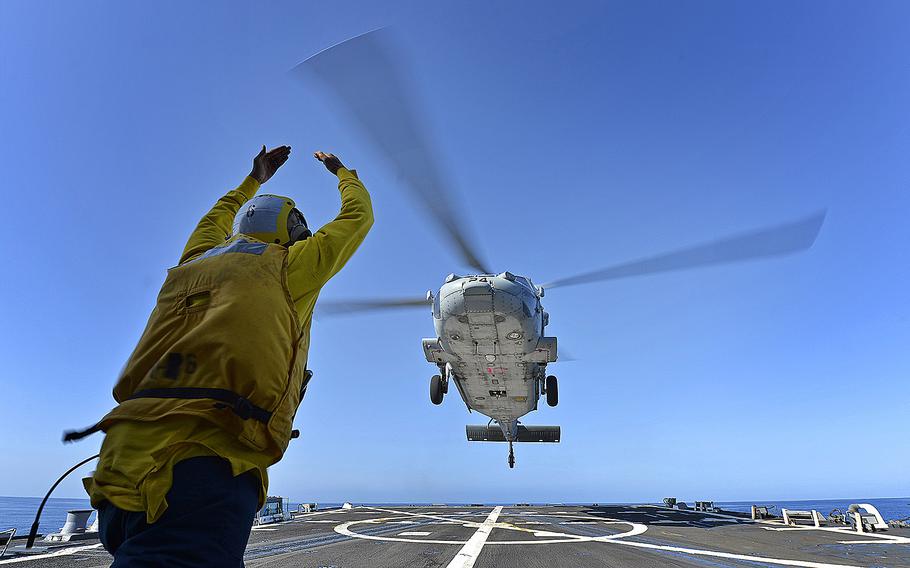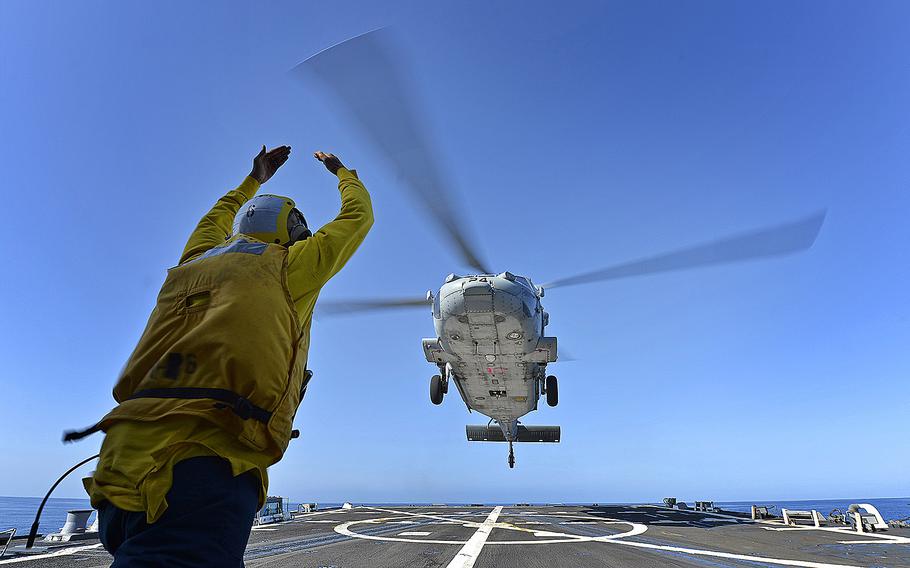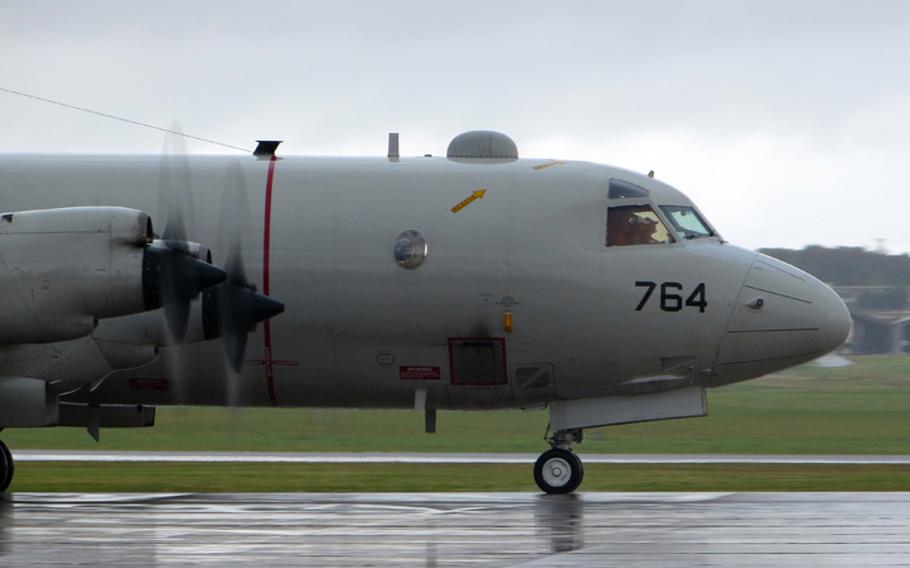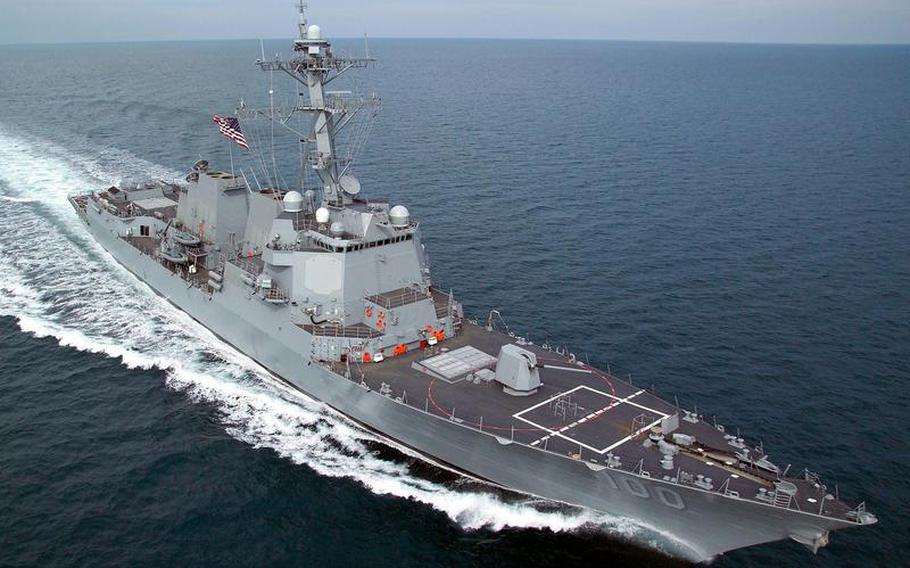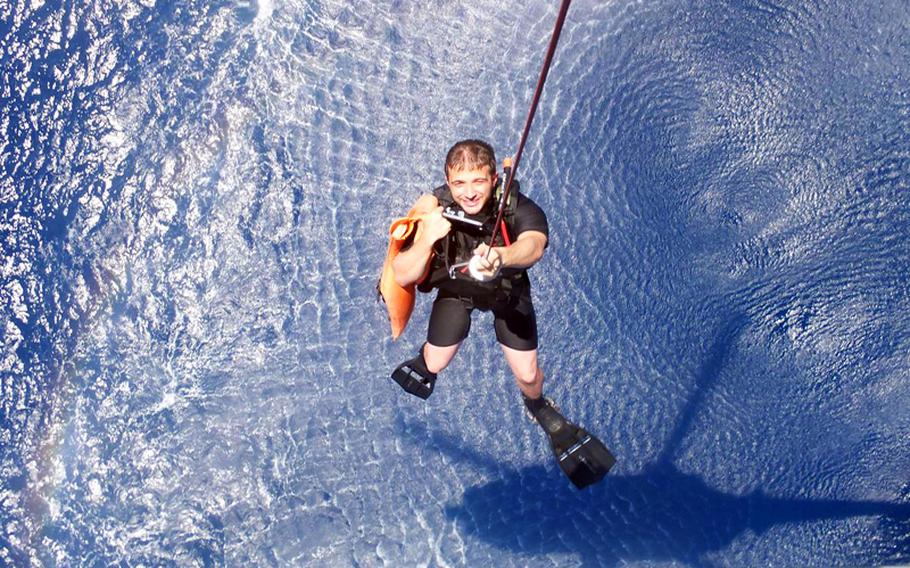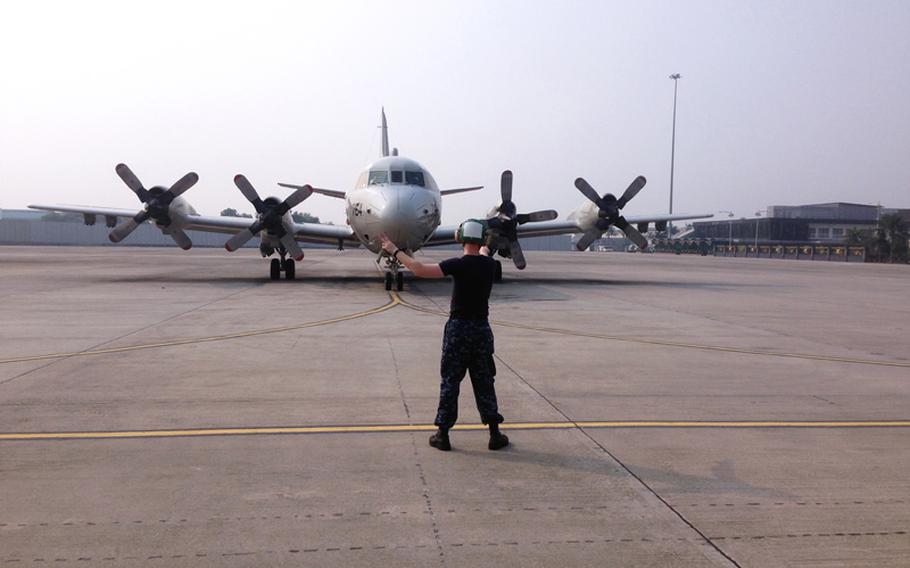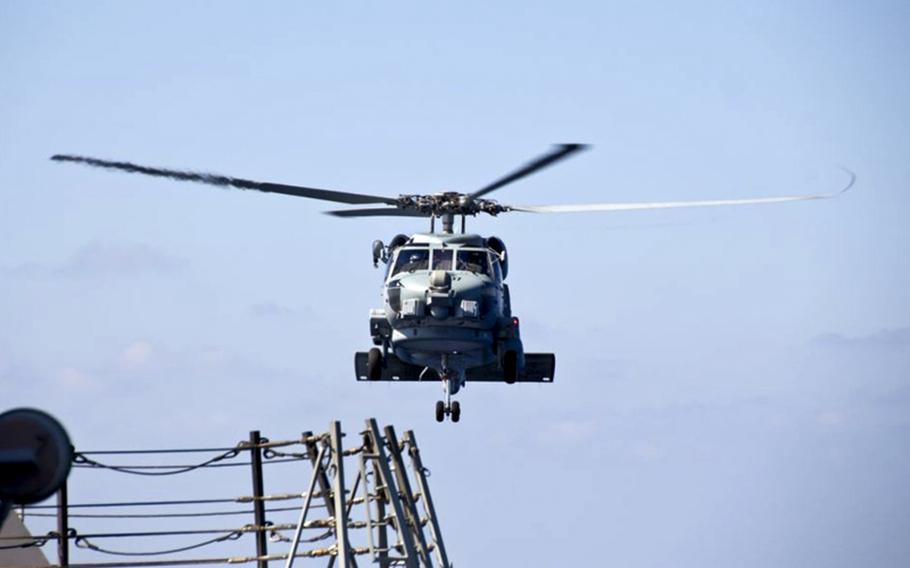 TOKYO -- The U.S. has dispatched a second destroyer to assist with the search efforts for the missing Malaysian Airlines Boeing 777 that disappeared somewhere over the waters between Malaysia and Vietnam early Saturday.
The USS Kidd, an Arleigh Burke-class guided missile destroyer, joined the USS Pinckney in the search effort, according to the U.S. 7th Fleet. Both destroyers were conducting training in the South China Sea when they were dispatched to aid the search.
Kidd is operating in the southwestern search area of Gulf of Thailand and Pinckney is searching the northeastern area. The search sectors are assigned by the Malaysian government, which "has done a tremendous job in waterspace and airspace management for this international effort," according to a Navy release. The destroyers and its helicopters are among the 40-some ships and 34 aircraft from nine countries actively searching for the missing airliner.
Malaysian officials announced today the size of the search area was increased to 100 nautical miles, doubling the area announced last Saturday. "The area of search has been expanded in the South China Sea," civil aviation department chief Azharuddin Abdul Rahman said a press conference in Kuala Lumpur. Rahman said the search area stretches from the waters off the west coast of Malaysia to the waters north of the Indonesian island Sumatra and includes parts of the Malaysian peninsula.
Both Kidd and Pinckney are equipped with MH-60R Seahawk helicopters, which have the capability to conduct night searches using Forward Looking Infra-red cameras, according to a 7th Fleet release. Each helicopter is capable of searching as many as 600 nautical square miles every three-and-a-half hours in ideal weather conditions.
In addition, a P-3C Orion aircraft is currently providing assistance. Navy officials said the P-3C Orion aircraft left Kadena Air Base in Okinawa, Japan, and arrived on station about 3 p.m. Sunday.
Cmdr. William Marks, the spokesman for the U.S. 7th Fleet said the aircraft will search an area west of Malaysia in the northern section of the Strait of Malacca and Andaman Sea covering roughly 1,500 square miles every hour. The Orion has the capability of conducting long range searches. It also brings radar and communication capabilities to the effort, the Navy release said.
The Navy also dispatched the USNS John Ericcson, a Military Sealift Command underway replenishment oiler. This will "ensure Pinckney and its helicopters can maximize their time on station," Marks said.
Malaysia Airlines Flight MH370 disappeared from radar early Saturday morning, less than an hour after taking off from Kuala Lumpur on the way to Beijing. Search-and-rescue operations are centering on waters between Malaysia and Vietnam, where the South China Sea meets the Gulf of Thailand.
Three Americans were aboard the plane, which was carrying 227 passengers and 12 crew members, the airline said.
"Our thoughts and prayers go out to all of those affected by this tragic event," 7th Fleet public affairs officials said in a statement.
kimber.james@stripes.com Twitter: @james_kimber