USS Hue City's No. 2 officer relieved after investigation into fire
---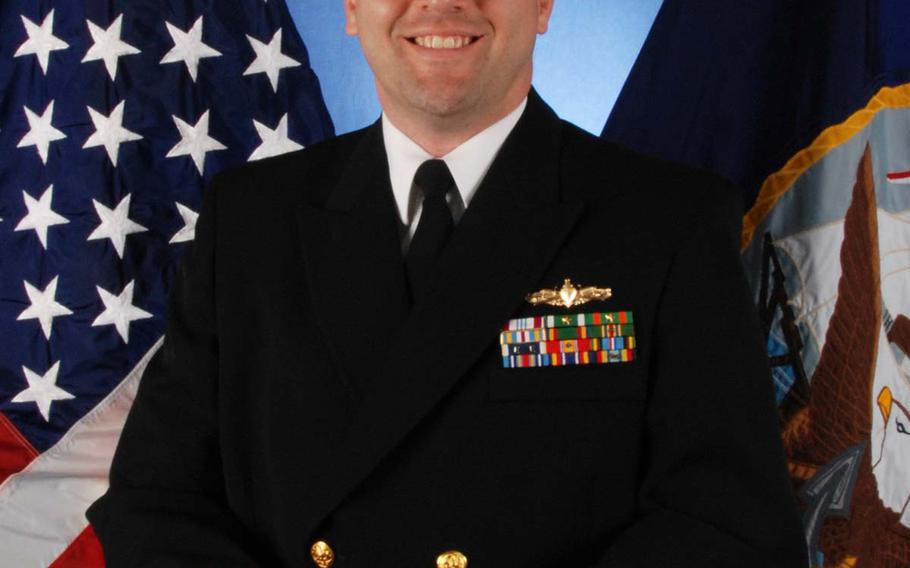 The executive officer of the guided-missile cruiser USS Hue City was relieved of his duties Thursday following an investigation into a fire that broke out on the ship earlier this year.
Lt. Cmdr. John Liddle was found guilty by Rear Adm. Vic Mercado, commander, Carrier Strike Group 8, during a non-judicial punishment for failure to comply with procedures that could have prevented the fire, the Navy announced in a news release.
The investigation concluded that the fire was the result of hazardous material being improperly stored in an exhaust uptake trunk. The ship received $23 million in damage as a result of the fire, according to NavyTimes.com.
The fire aboard the USS Hue City broke out about 200 miles northeast of Bermuda on April 14, just days after the ship left Mayport, Florida, for deployment, according to U.S. Fleet Forces Command.
The fire ignited in the No. 1 gas turbine generator, forcing the crew to go to general quarters. The fire spread through parts of the engines, to the first and third decks and created multiple fires. No one was significantly injured.
The Hue City's commanding officer, Capt. Wyatt N. Chidester, was not disciplined; he was assigned to the ship a month before the fire, according to the NavyTimes.com report.
A relief for Liddle has yet to be named.
---
---
---
---