US Navy ship collides with merchant vessel near Strait of Hormuz
---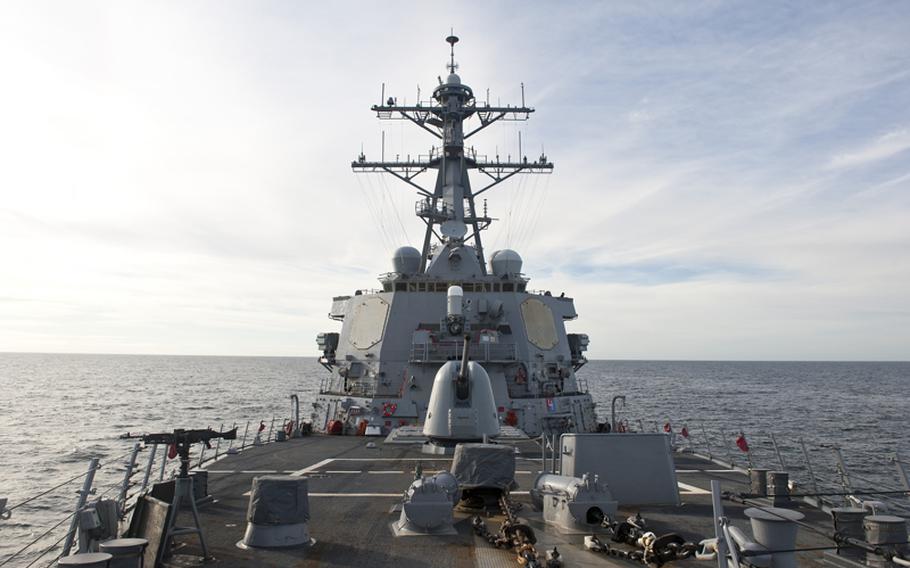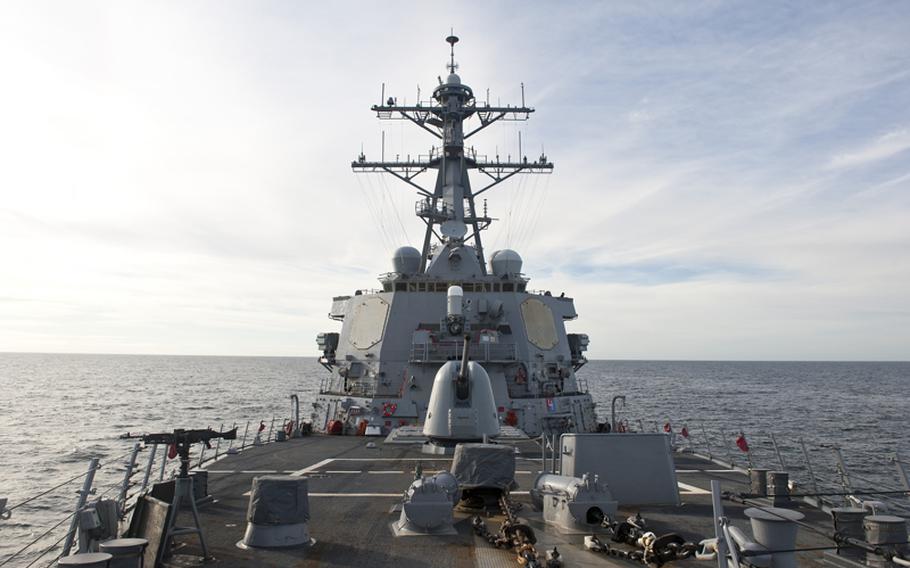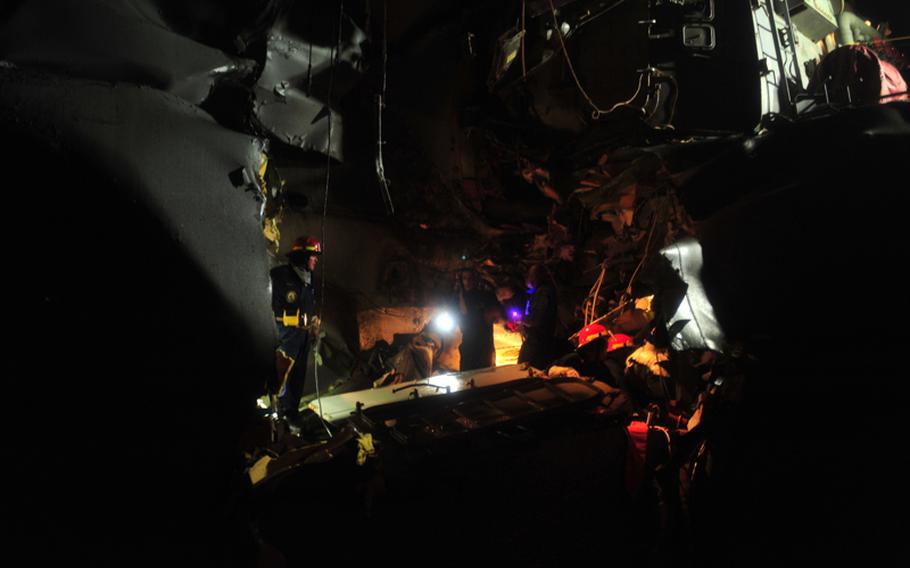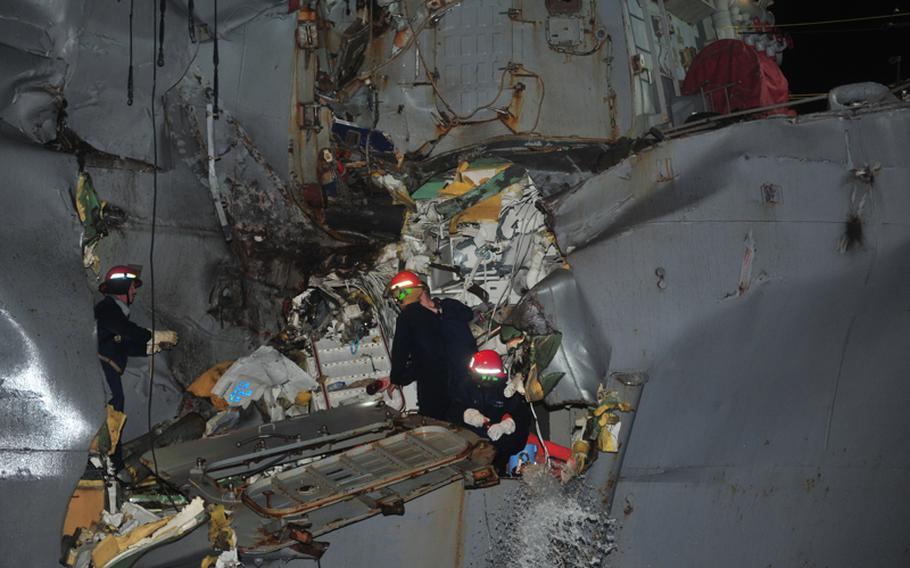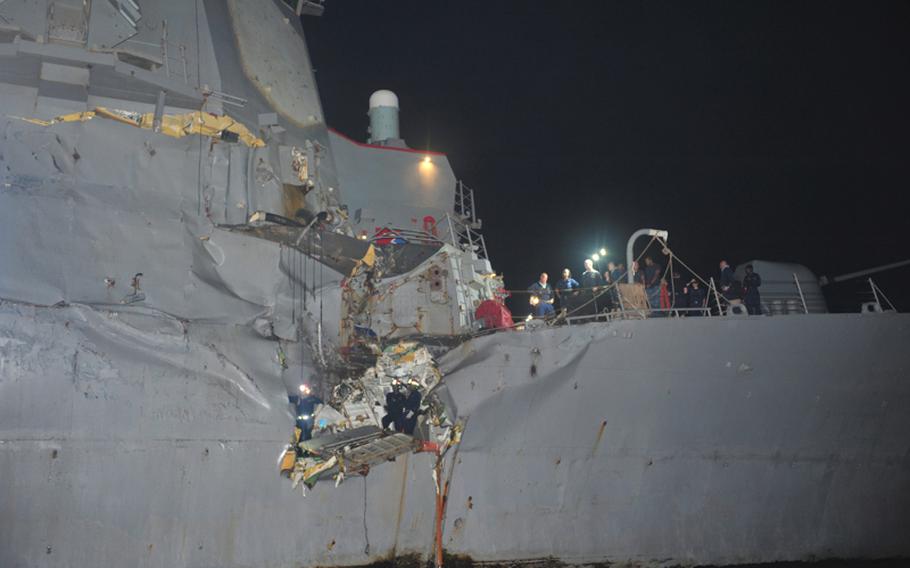 The U.S. Navy reported Sunday a collision between a guided missile destroyer and a large Japanese-owned merchant vessel near the Strait of Hormuz. There were no injuries.
The USS Porter was left with a gaping hole in the starboard side, as seen in a video posted on U.S. 5th Fleet Facebook page and photographs released Sunday by the Navy. The collision happened between the USS Porter and the Panamanian-flagged bulk oil tanker M/V Otowasan about 1 a.m. local time, according to a Navy news release.
Overall damage to the Porter is being evaluated, but the ship is able to operate under its own power, the Navy release stated. There were no reports of spills or leakages from either the USS Porter or the Otowasan, according to The Associated Press.
No personnel on either vessel were injured in the collision, reported by the Navy as "not combat related."
The incident is under investigation.
The USS Porter, homeported in Norfolk, Va., is now pierside at Jebel Ali, UAE for assesment and repair.
The Strait of Hormuz, located at the mouth of the Persian Gulf, is where one-fifth of the world's oil is routed, AP reported. Tensions have risen there over Iran's threats to block tanker traffic in retaliation for tighter sanctions by the West.
Three years ago, The USS Hartford, a nuclear-powered submarine based in Groton, Conn., collided in the Strait with the USS New Orleans, a San Diego-based amphibious ship, according to an AP report.
The New Orleans' fuel tank was ruptured and 15 sailors on the Hartford sustained minor injuries. The collision caused $2.3 million in damage to the New Orleans, and the cost so far of repairs to the Hartford is $102.6 million, AP reported.
The commanding officer was relieved of his duties and the sub's chief of the boat, an adviser to the commanding officer, was reassigned. Several crew members were punished, AP reported.
---
---
---
---