Three Navy SEAL officers will not face review board, acting Navy secretary says
by
Caitlin M. Kenney
November 27, 2019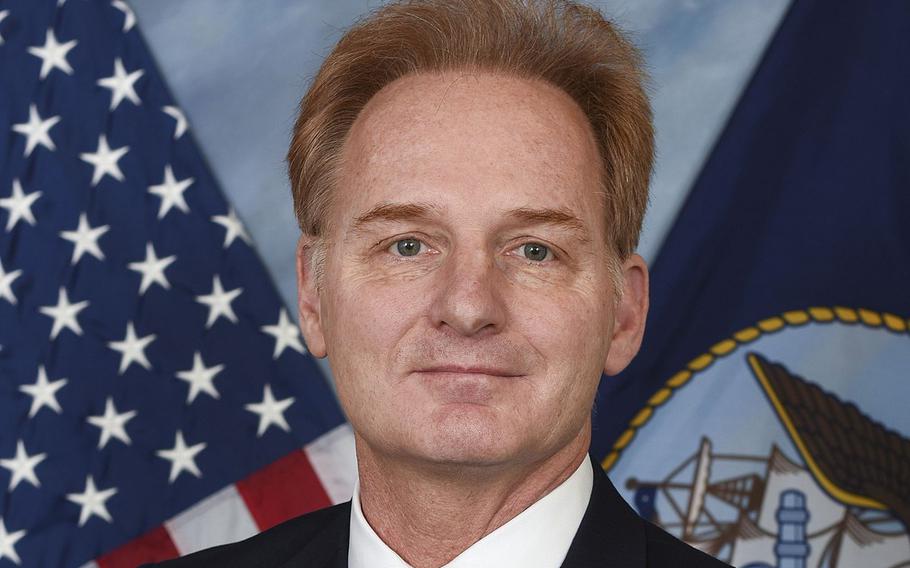 WASHINGTON — Three Navy SEAL officers will not face a peer-review board, the Navy announced Wednesday, days after Chief Petty Officer Eddie Gallagher had his own review board halted by the defense secretary.
Acting Navy Secretary Thomas Modly directed the Chief of Naval Operations, Adm. Michael Gilday, to stop the "Trident reviews," according to a statement from Modly. The three SEALs were not named in the statement, but Lt. Cmdr. Robert Breisch, Lt. Jacob Portier and Lt. Thomas MacNeil, who had supervised Gallagher during his deployment to Iraq, were informed last week by Rear Adm. Collin Green, the Naval Special Warfare commander, that they would face a review board in early December.
"Given the unique circumstances of these three remaining cases, I have determined that any failures in conduct, performance, judgment, or professionalism exhibited by these officers be addressed through other administrative measures as appropriate, such as letters of instruction or performance observations on their officer fitness reports," Modly said in the statement.
Modly said he decided that the Naval Special Warfare Community "neither deserves the continued distraction and negative attention that recent events have evoked."
Green has been trying to address growing concerns regarding allegations of crimes and misconduct in the Navy SEAL community. In July, he sent a message to the Naval Special Warfare Command than he was opening an ethics review to address "a good order and discipline problem."
"Some of our subordinate formations have failed to maintain good order and discipline and as a result and for good reason, our [Naval Special Warfare] culture is being questioned," Green wrote in the letter.
On Sunday, President Donald Trump directed Defense Secretary Mark Esper that Gallagher would be retiring at the end of the month as a Navy SEAL. Speaking to reporters Monday at the Pentagon, Esper also said that the review board into Gallagher would no longer continue.
The secretary's decision threw the fate of the remaining three Navy SEALs who faced review boards into question. Esper said he had met with Modly and Gilday on Monday morning and asked the Navy's top leaders to come back with a recommendation.
"Navy uniformed leaders have my full confidence that they will continue to address challenging cultural issues within the Naval Special Warfare community, instill good order and discipline, and enforce the very highest professional standards we expect from every member of that community," Modly said.
kenney.caitlin@stripes.com Twitter: @caitlinmkenney
---
---
---