Gallery
SEALs honor Navy parachutist who died during Fleet Week demonstration
by
Lauren King
June 3, 2017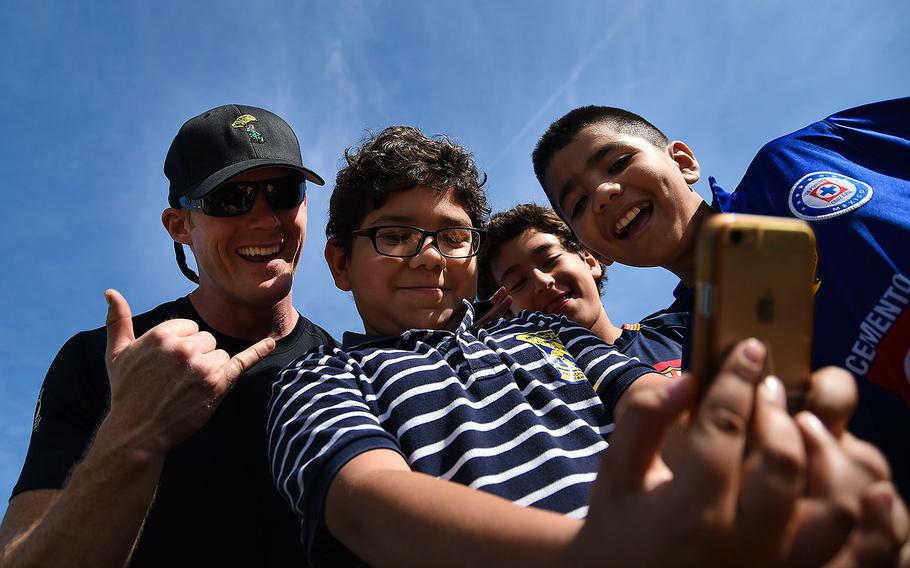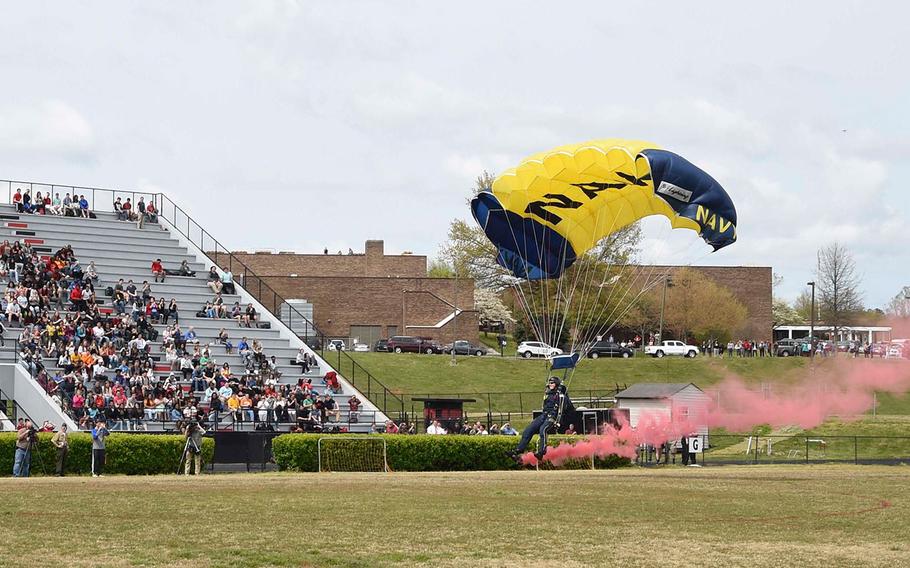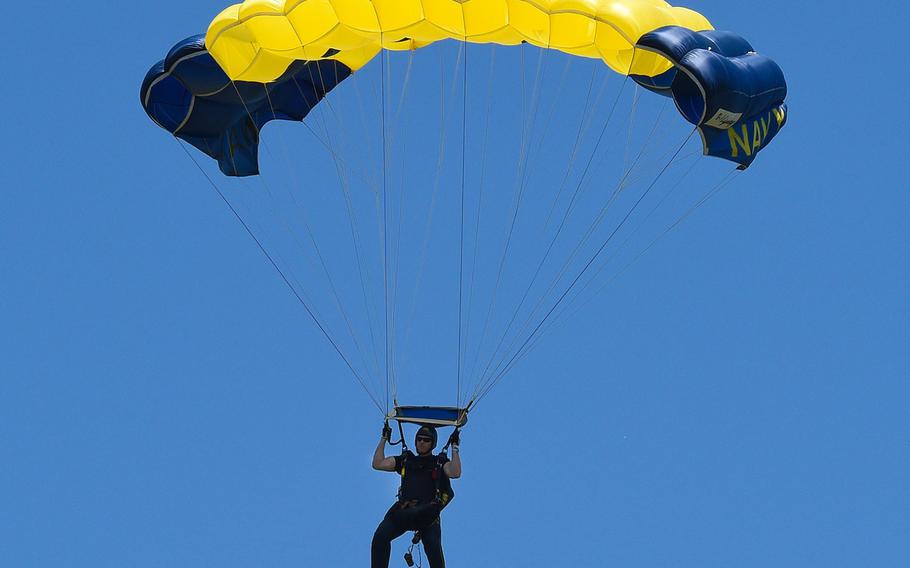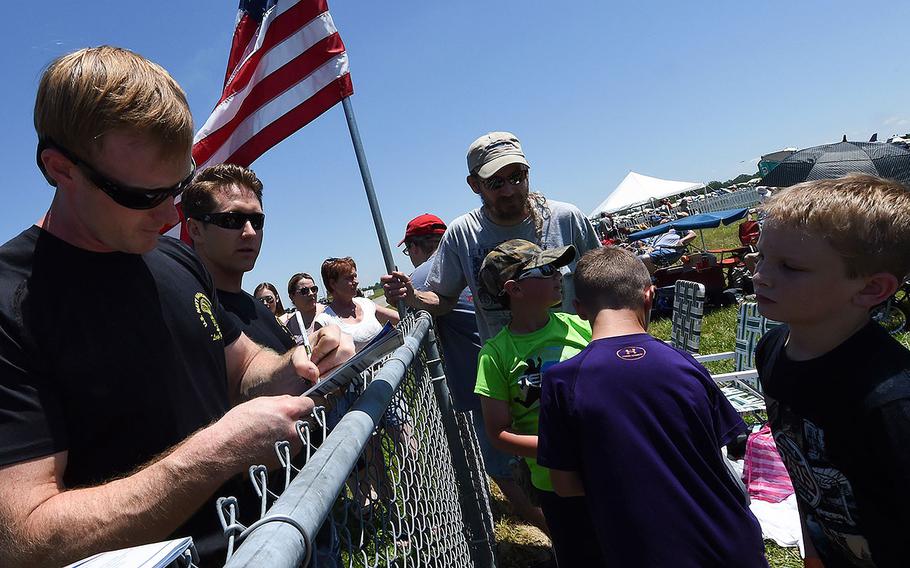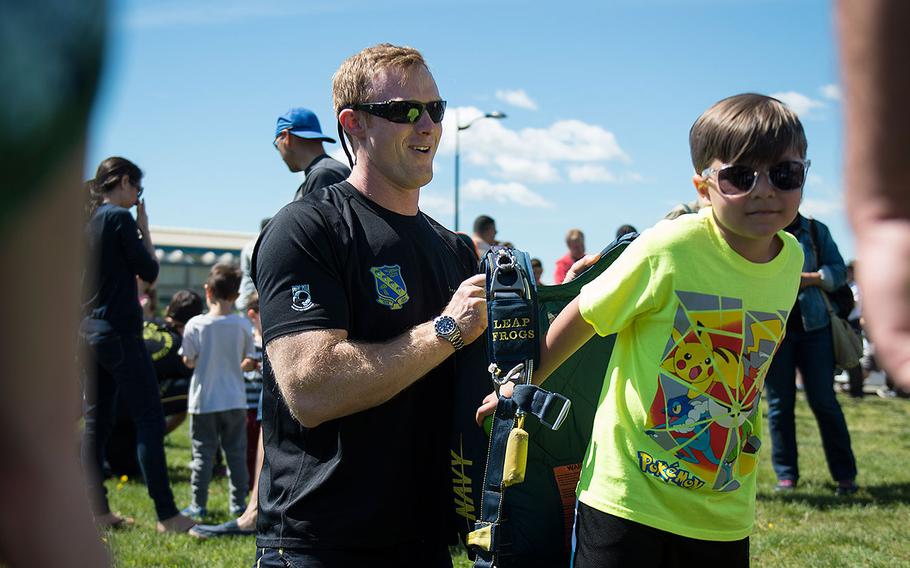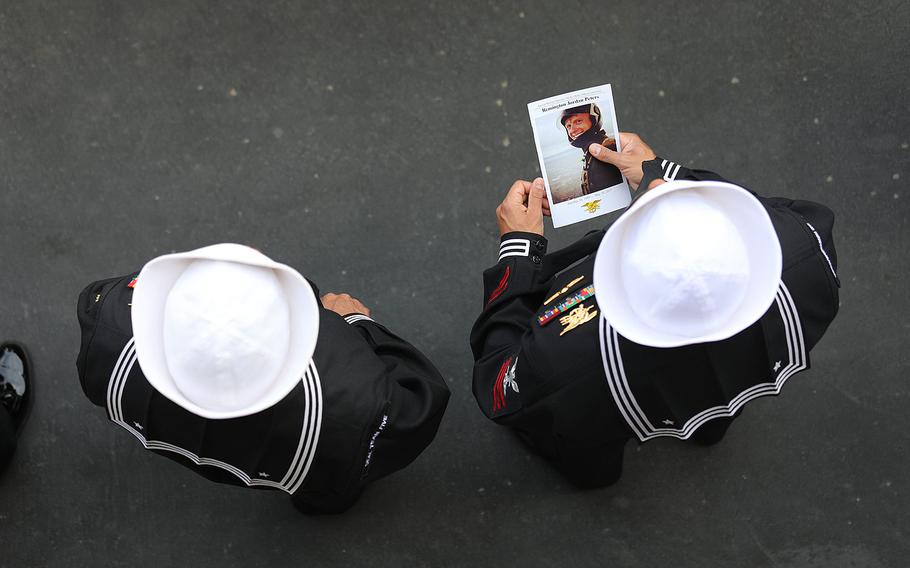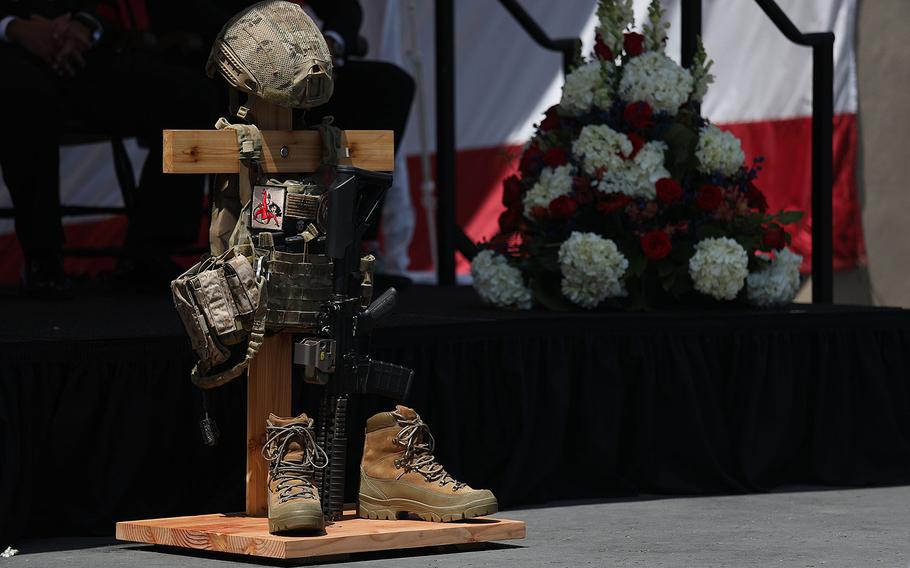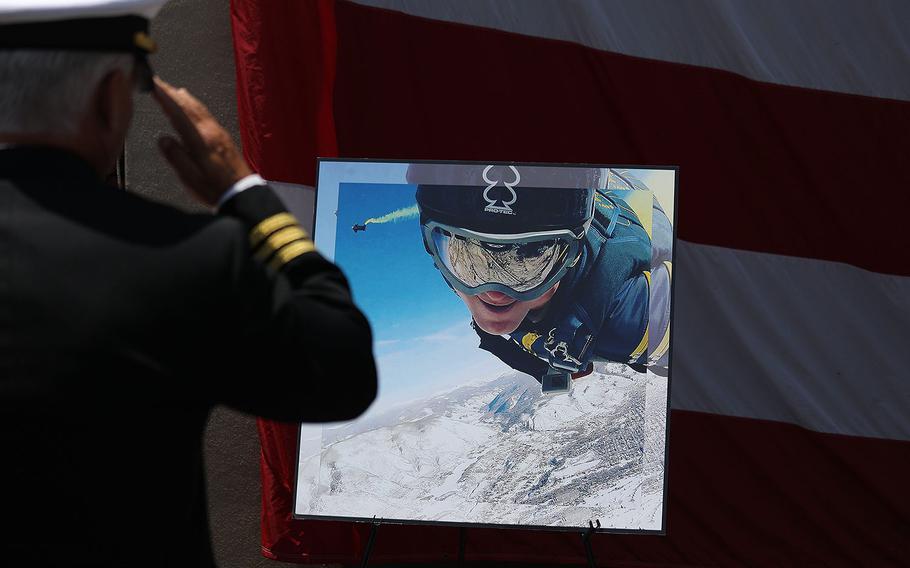 More than 1,000 members of Naval Special Warfare gathered Friday in Coronado, Calif., to honor Petty Officer 1st Class Remington Peters, who died in a parachute accident during a demonstration for Fleet Week New York.
"To stand out in this community of elite warriors like Remi did takes not only an unprecedented operational competency, but more importantly an unrivaled character," Capt. Jay Hennessey, commanding officer of Naval Special Warfare Center, said according to a Navy news release.
"To be selected as a member of our parachute team is not only a coveted professional accomplishment, but a hard and fast measure of Petty Officer Peters' personal devotion to his profession."
Peters, 27, was performing with the elite Navy parachute team called the Leap Frogs, when his parachute malfunctioned on Sunday, May 28, over Liberty State Park. He was rescued from the water by the U.S. Coast Guard and taken to a hospital in New Jersey where he was pronounced dead. The accident is under investigation.
The Colorado native enlisted in the Navy in 2008 and had served two combat deployments to both Iraq and Afghanistan, according to the Navy. He was a member of the Leap Frogs for more than a year and had performed more than 900 jumps.
king.lauren@stripes.comTwitter: @laurenking