Navy testing for Xanax, Vicodin abuse to start May 1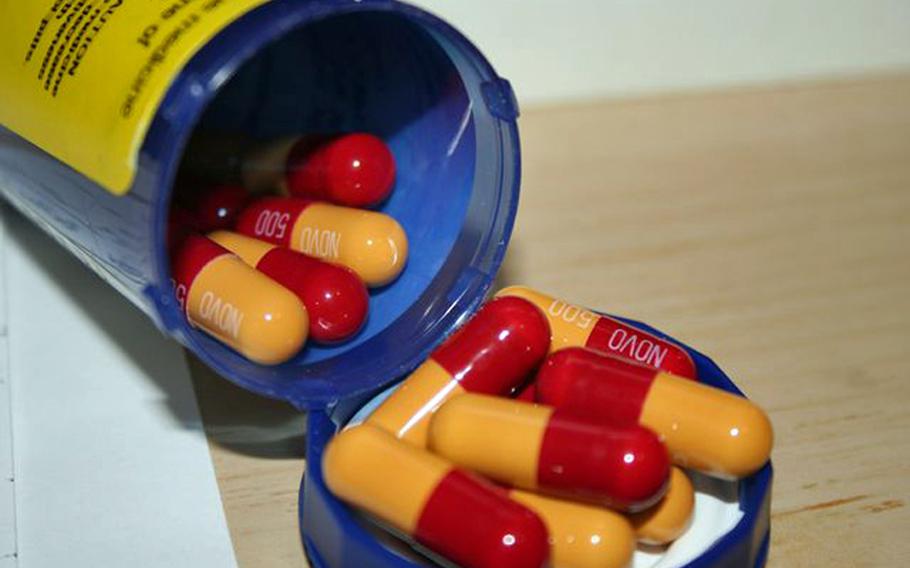 SASEBO NAVAL BASE, Japan - Widely prescribed drugs Xanax and Vicodin will be added to the Navy's random urinalysis testing on May 1, according to a Navy news release.
The highly addictive drugs, which belong to the benzodiazepine and hydrocodone prescription drug families, are being rolled into the Navy's testing program after Defense Department officials reported a steady increase in the number of soldiers being referred for opiate abuse treatment in the last 10 years.
The Army, along with the rest of the DOD, is also expanding its program to include hydrocodone and hydromorphone, but has not yet determined when it will begin testing for benzodiazepines, according to Army spokesman Troy Rolan.
The Navy has a zero-tolerance drug abuse policy, and while overall drug abuse levels among members of the military are "significantly" lower than the civilian population, Navy leadership is concerned, the news release said.
"Adding the benzodiazepine and hydrocodone drug families to the standard test panel will provide a more comprehensive and meaningful understanding of overall prescription drug abuse in the Navy," said Dorice Favorite, director, Navy Alcohol and Drug Abuse Prevention Office.
The move was first announced by the Defense Department in February. At that time, the DOD said it was giving servicemembers who were misusing the drugs a 90-day amnesty period to seek treatment before the random testing would begin.
Sailors should ensure prescriptions are properly documented in their health records prior to May 1, the release said. Navy medical treatment facilities are ready to assist any sailor or family members who seek help for misuse or abuse of the drugs.
Sailors flagged for positive urinalysis tests may be subject to punishment under the Uniform Code of Military Justice and processed for administrative separation from the Navy, unless they have a valid prescription, the news release said.
---
---
---
---