Navy recovers downed F-16 jet off Virginia coast
By
Erik Slavin slavin.erik@stripes.com
August 21, 2013
---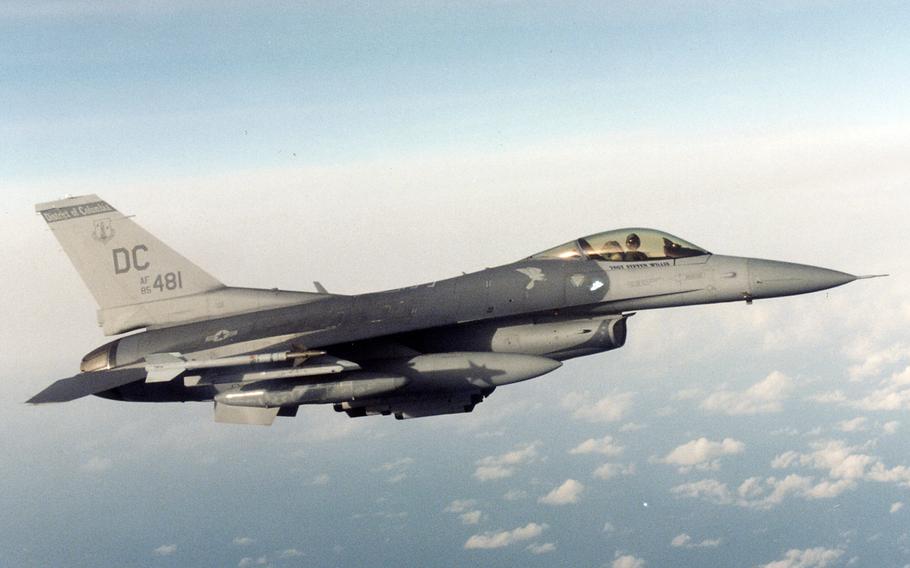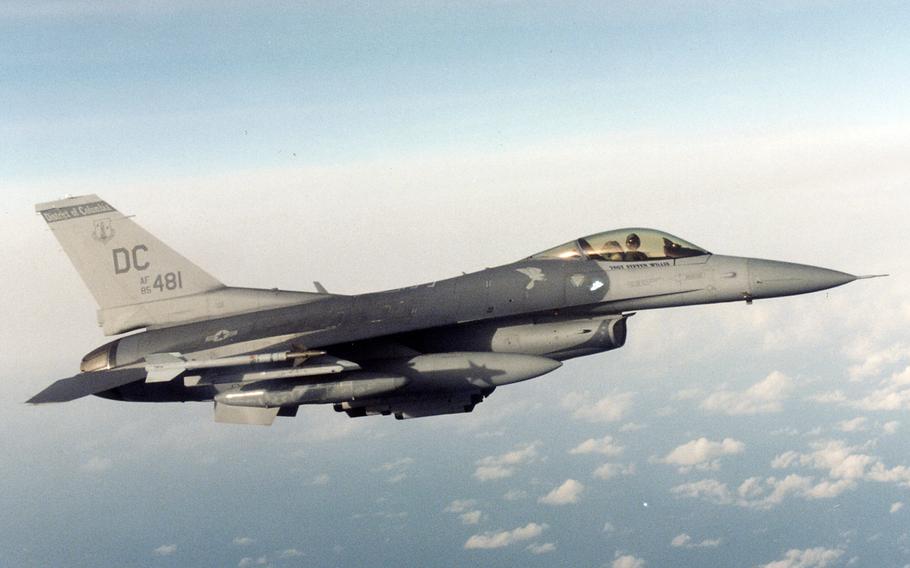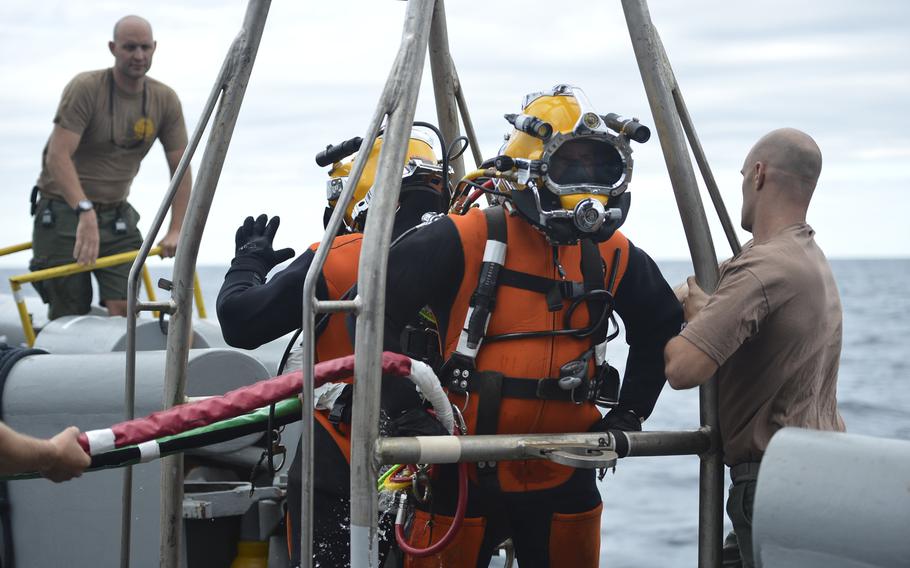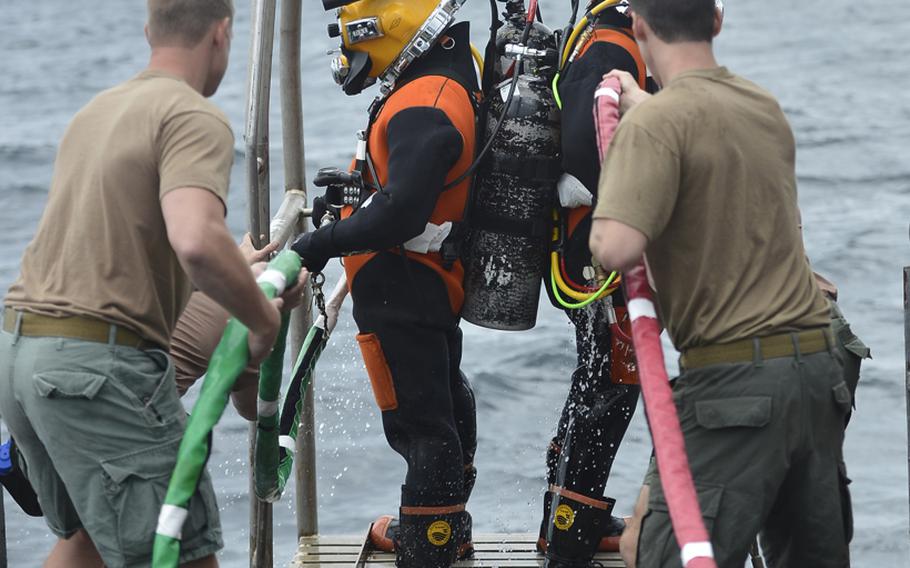 The Navy has recovered the flight data recorder and other remnants of an F-16C fighter jet that crashed off the Virginia coast after a mid-air collision Aug. 1, service officials announced Tuesday.
Mobile Diving and Salvage Unit 2 finished recovery operations Monday at the crash site, located about 35 miles southeast of Chincoteague Island, according to a Navy statement.
The remnants of the plane, which belonged to the D.C. Air National Guard 113th Wing, will be transported to Joint Base Andrews, Md., for examination by the Air Force Safety Investigation Board.
The six-sailor Navy salvage team left Virginia Beach Aug. 6 aboard the USNS Grasp. They searched more than 10 square miles of ocean bottom before locating the plane Aug. 14, about three miles from the collision point.
On Aug. 16, sailors began using a basket to haul large pieces of debris, which had settled at a depth of 107 feet.
Two F-16s were training together Aug. 1 when the planes clipped wings, according to past Navy statements. The pilot of one of the F-16s safely ejected and was recovered by the Coast Guard around 12:30 a.m. Aug. 2, Coast Guard officials stated.
The second F-16 made it back to Joint Base Andrews safely after the collision. Both pilots were treated for minor injuries, according to Navy statements.
---
---
---
---