Navy in South Korea getting first female commander
By
Jon Rabiroff rabiroff.jon@stripes.com
May 29, 2013
---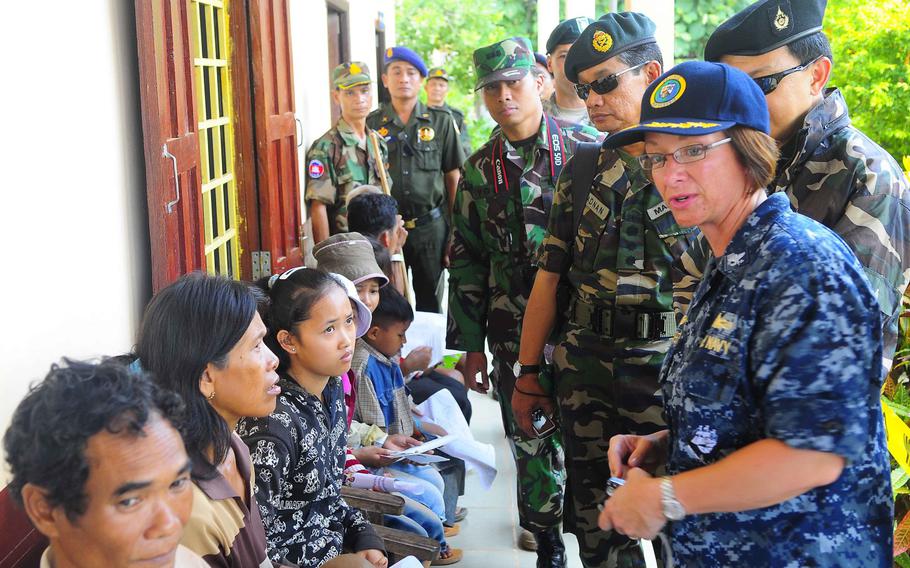 SEOUL — The Department of Defense has announced the appointment of the first female commander for U.S. Naval Forces Korea.
Capt. Lisa M. Franchetti, who has been nominated for the rank of rear admiral, has been serving as military assistant to the secretary of the Navy in Washington, D.C.
The date of her new assignment was not immediately available, but Navy commanders in South Korea traditionally change out in September and serve two years on the peninsula.
Rear Adm. William C. McQuilkin currently serves as commander of the 400 sailors stationed across various commands in South Korea.
Franchetti, a native of Rochester, N.Y., was commissioned in 1985 through the Naval Reserve Officer Training Corps program at Northwestern University, where she received a bachelor's degree in journalism.
Among her sea assignments was a stint as assistant surface operations officer for the George Washington Strike Group deploying in support of Operation Enduring Freedom.
She commanded the USS Ross and represented the U.S. at the 60th anniversary of D-Day commemorations during a deployment to the Mediterranean and Horn of Africa/Gulf of Oman, according to her biography.
---
---
---
---