Navy fires another commanding officer, the 18th this year
by
Matthew M. Burke
September 7, 2011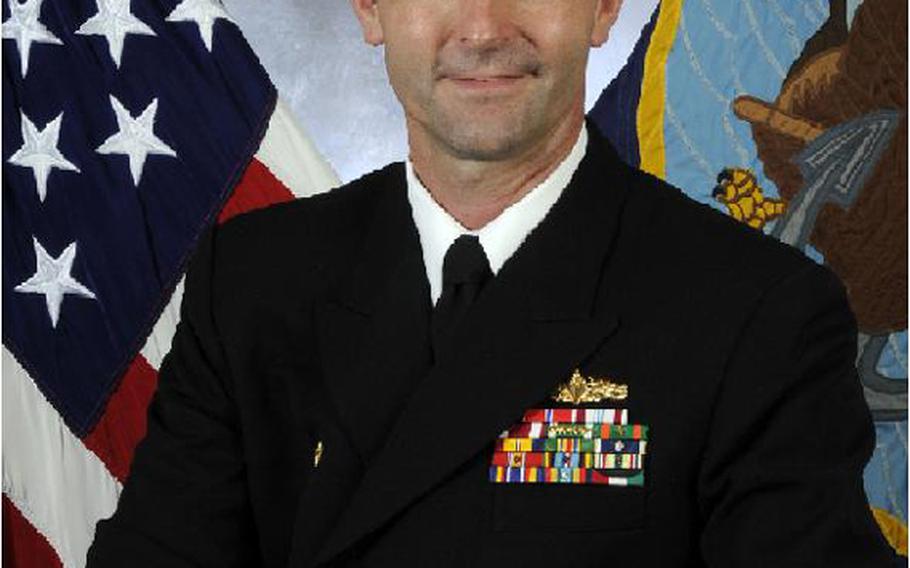 SASEBO NAVAL BASE, Japan — The Navy has fired another commanding officer, the 18th this year, surpassing last year's mark of 17 with slightly less than four months left to go.
Cmdr. Mark Olson of USS The Sullivans was relieved of his command due to a loss of confidence in his abilities following an Admiral's Mast on Wednesday, according to a Navy news release.
Vice Adm. Daniel Holloway, commander of U.S. 2nd Fleet, made the decision after close examination of an incident that occurred Aug. 17 during a gunnery exercise in the Cherry Point Operating Area range, the release said.
Navy officials said inert rounds landed close to a civilian fishing vessel, which was mistaken for a towed target the ship was instructed to engage. The vessel and crew of the fishing vessel were unharmed.
In making the determination to discipline Olson, Holloway found that the skipper failed to follow established safety procedures during the exercise, the release stated. Cmdr. Sylvester Steele assumed command of the ship – based at Naval Station Mayport, Fla. - on Thursday, Navy officials said.
The Navy has cited myriad issues, ranging from alcohol-related incidents to personal misconduct, for relieving the officers from duty. Earlier this summer, Chief of Naval Operations Adm. Gary Roughead required all commanders to review and sign a memo in which he wrote, "You will be held accountable to the highest standards of personal and professional conduct."
Olson is the fifth commander to be relieved of command since July.
Last month, Cmdr. Laredo Bell, commander of Support Activity Saratoga Springs, N.Y., was relieved of his command after being cited for drunken driving. Cmdr. Robert M. Brown from Beachmaster Unit Two, in Virginia Beach, Va., was also relieved in August for misusing government resources and improper disposal of government equipment.
In July, Cmdr. Jason Strength, commander of Navy Recruiting District Nashville, and Cmdr. Karl Pugh, commander of Electronic Attack Squadron 141, were fired in the same week for alcohol-related incidents and unprofessional conduct. And on Aug. 24, the Navy decided not to forcibly retire Capt. Owen Honors, whose "movie night" videos from the USS Enterprise went viral.
Olson, who took over as commander of the USS The Sullivans in June 2010, is being temporarily reassigned to administrative duties on the staff of Destroyer Squadron 14, according to the release.
The Sullivans was scheduled to deploy Wednesday, but that movement was delayed, the Navy said.
The ship's crew must complete the necessary pre-deployment certifications that were disrupted by schedule changes stemming from the gunnery incident along with recertifications with the ship's new commanding officer.
---
---
---
---