Navy announces Amphib Force 7th Fleet change of command
---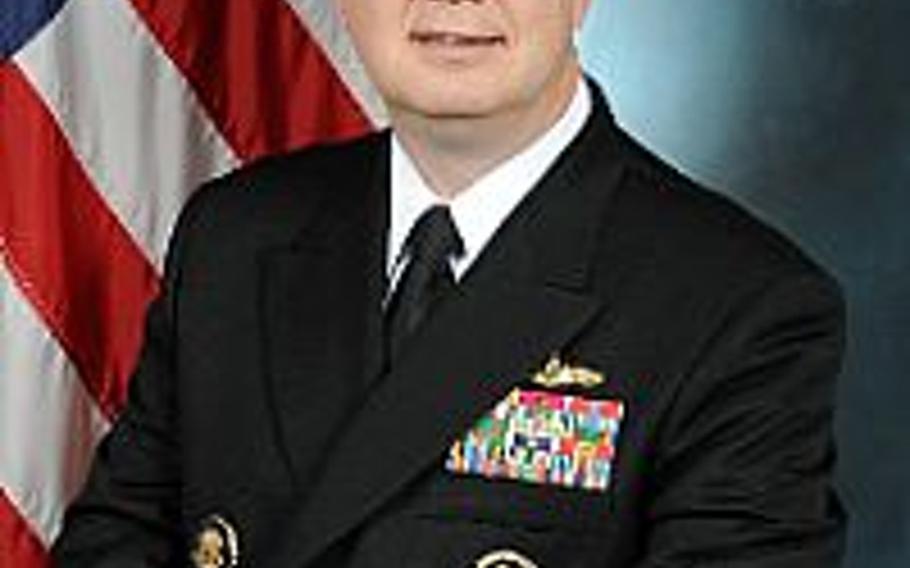 SASEBO NAVAL BASE, Japan — Rear Adm. Jeffrey A. Harley will replace Rear Adm.J. Scott Jones as commander Amphibious Force 7th Fleet, according to a Defense Department news release.
Also known as CTF-76 and Expeditionary Strike Group Seven, the fleet is responsible for all humanitarian and combat-related amphibious operations in the U.S. Navy's 7th Fleet area of operations, according to the fleet website.
During Jones' 14-month tenure, the fleet took part in the humanitarian relief efforts following the March 11 earthquake and tsunami in Japan.
Harley, who will take over in the next couple of months, is currently serving as deputy director of plans and policy, J5B, U.S. Central Command, MacDill Air Force Base, Fla. Prior to that, he served as director of the White House Situation Room, his Navy biography states.
His career also includes tours in anti-submarine warfare, engineering and fleet scheduler for the commander in chief, U.S. Pacific Fleet, the biography states.
Amphibious forces in the region include the 7th Fleet's command and control ship USS Blue Ridge from Yokosuka, Amphibious Squadron 11, which includes the Sasebo-based USS Bonhomme Richard and USS Germantown, as well as Sasebo's Mine Countermeasure Squadron 7. It also includes embarked Marines from the 31st Marine Expeditionary Unit out of Okinawa.
---
---
---
---