Copeman takes Naval Surface Forces helm
---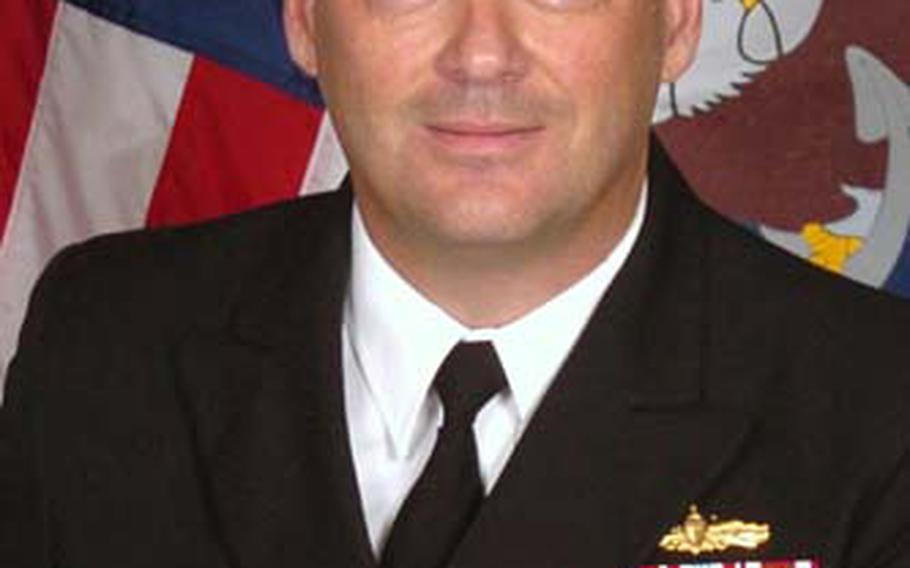 SASEBO NAVAL BASE, Japan - Rear Adm. Thomas H. Copeman III will replace Vice Adm. Richard W. Hunt as commander of Naval Surface Forces and Pacific Fleet Naval Surface Forces, according to a Defense Department release.
Copeman will be responsible for making sure the surface ships of the Pacific and Atlantic fleets are properly maintained and crewed to support military operations, in addition to serving as the administrative commander of surface units in the Pacific Fleet, Navy officials said.
Copeman, who will be promoted to the rank of vice admiral, currently serves as the Pentagon's chief of legislative affairs, the release said.
He graduated from the Punahou School in Hawaii two years apart from President Barack Obama, although the two didn't know each other in school, according a report from The Associated Press. He previously served as the commander of the detention center at Guantanamo Bay, Cuba, and deputy chief of staff for operations, training and readiness for the U.S. Pacific Fleet at Pearl Harbor.
Hunt, who has held the position since June, previously served as commander of Air Warfare for the Enterprise Battle Group, Carrier Strike Group 6, Central Command's Combined Joint Task Force-Horn of Africa, and U.S. 3rd Fleet, in addition to Navy and Joint staff positions. His new assignment will be as director of Navy Staff at the Pentagon's Office of the Chief of Naval Operations in Washington, D.C., the release said.
---
---
---
---