Commander of Navy destroyer USS Decatur is fired for loss in 'confidence'
by
Corey Dickstein
January 16, 2020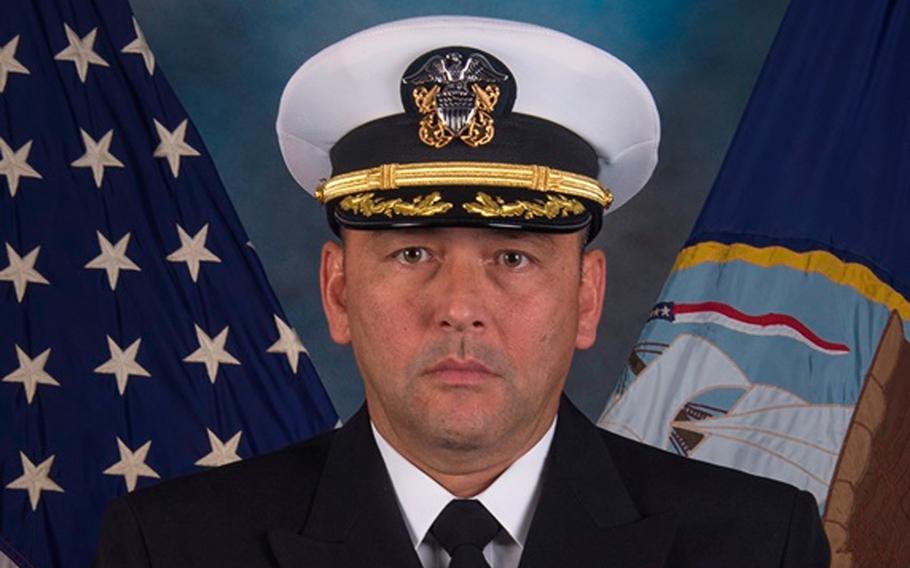 WASHINGTON — The commander of a San Diego-based, guided-missile destroyer has been fired, the Navy announced Thursday without citing a reason why the officer was removed.
Cmdr. Bob Bowen was relieved of command of the USS Decatur by Capt. Dan Cobian, the commander of Destroyer Squadron 21, who lost "confidence in his ability to command," according to a Navy statement. Bowen had commanded the ship since April 2018, leading it through a deployment largely in the Pacific that concluded in April 2019.
Navy officials on Thursday declined to provide additional details about Bowen's firing, but one official said it came several weeks after an investigation was completed. The official did not detail the nature of that probe but said it included no criminal allegations.
Bowen will be assigned temporarily to a job in San Diego, according to the statement announcing his firing.
Cmdr. Jerry Jackson, a former commander of the destroyer USS Sampson, will temporarily command the Decatur until its executive officer, Cmdr. Derek Rader, takes command at a later date, the Navy said.
The recent deployment of the Decatur saw the ship participate in several multinational exercises. In October 2018, the Decatur helped rescue a crew of seven fishermen stranded off the coast of Sri Lanka in an inoperable boat. A few weeks earlier, the Decatur was in the news after it nearly collided with a Chinese destroyer in the South China Sea.
In that incident, the Chinese destroyer, the Luyang, aggressively approached the Decatur and issued warnings for it to leave the area, coming within about 45 yards of the American ship, Navy officials said at the time.
Bowen from Jacksonville, N.C., was previously an enlisted sailor, rising to the rank of chief petty officer before commissioning as a surface warfare officer. He has served previously in Bahrain and Europe and was the executive officer of the Decatur before taking command of the ship.
His awards include the Meritorious Service Medal, two Joint Service Commendation Medals and six Navy and Marine Corps Commendation Medals, according to his service biography.
dickstein.corey@stripes.com Twitter: @CDicksteinDC