Bonus pay for sailors deployed more than 220 days is extended for another year
by
Wyatt Olson
October 13, 2016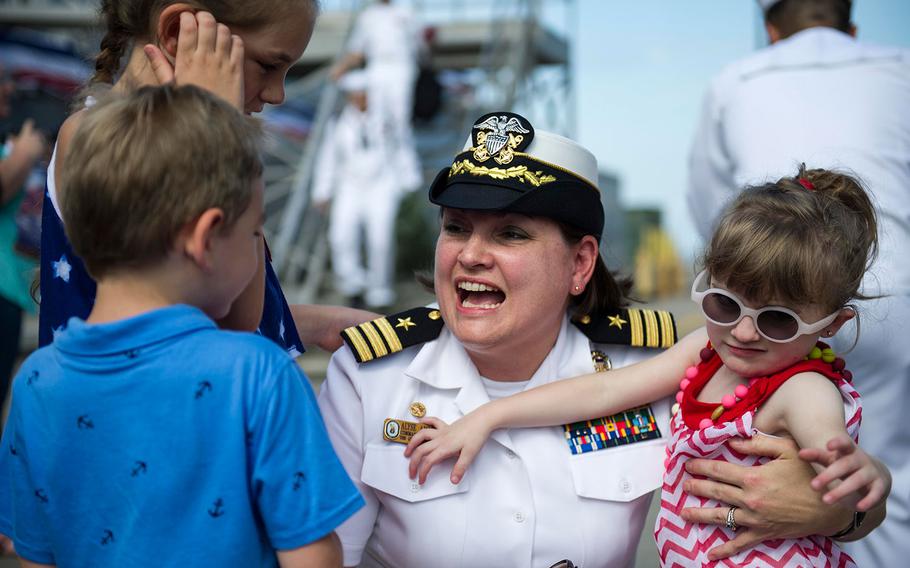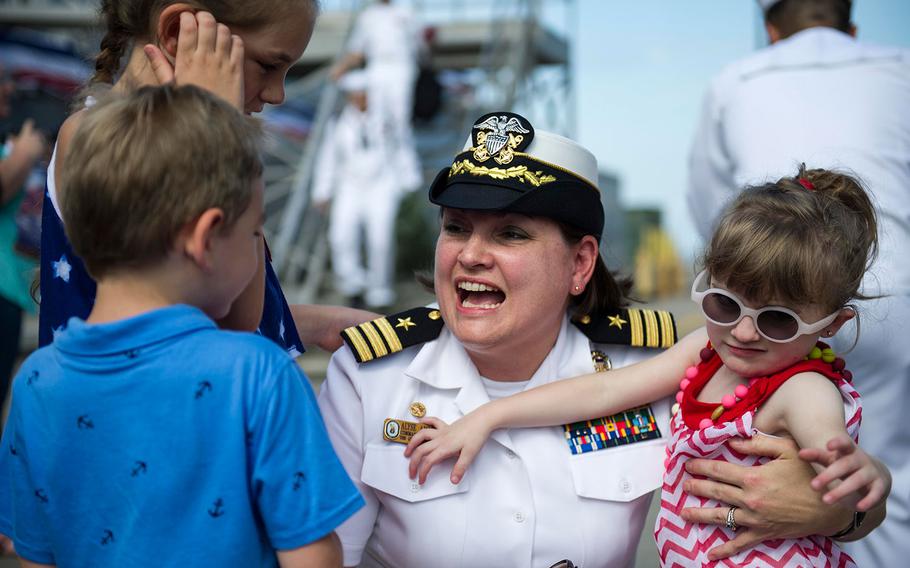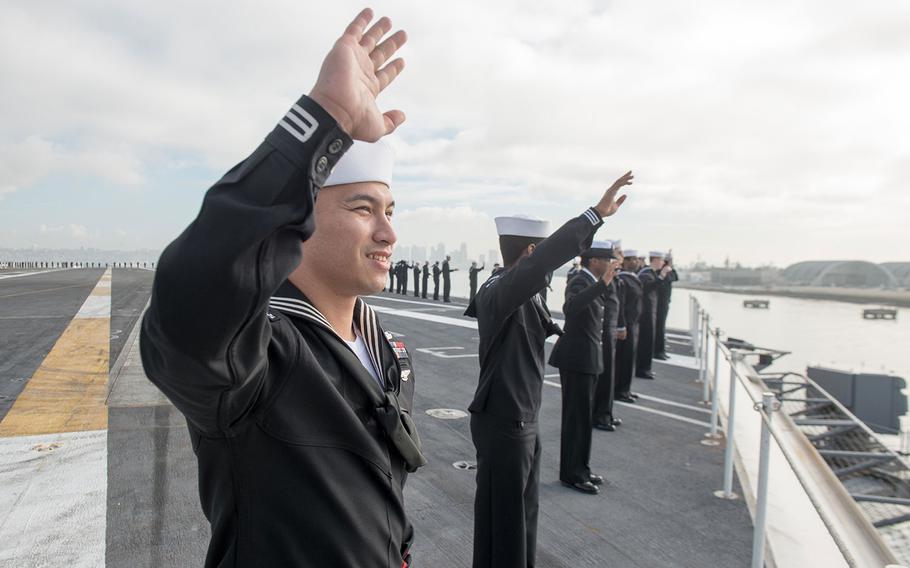 Sailors have been given a one-year extension for receiving extra pay for deployments away from homeport of more than 220 consecutive days.
The Department of Defense on Tuesday approved the Navy's request to reauthorize the compensation, called Hardship Duty Pay – Tempo, which began in September 2014, a Navy statement said.
Marines were eligible for the bonuses during the initial two-year period, but the Navy did not specify in the statement whether Marines were included in this 12-month reauthorization.
"The Navy is in high demand and is present where and when it matters," Vice Adm. Robert Burke, chief of Naval Personnel, said in the statement. "Hardship Duty Pay — Tempo is designed to compensate sailors for the important roles they continue to play in keeping our nation safe during extended deployments around the globe."
The pay extension continues the bonus rate used during the past two years. Sailors deployed beyond 220 days receive an extra $16.50 per day, although the total monthly amount cannot exceed $495. The rate is the same for all pay grades and for active and reserve personnel.
The reauthorization lasts through Sept. 30, 2017, which is the end of the federal fiscal year.
The Navy had requested a two-year extension.
Navy Secretary Ray Mabus told a congressional subcommittee in February that the bonus pay was one of several pay incentives for sailors "who take the hard and challenging billets at sea, which form the backbone of our operations."
Long deployments have become commonplace since 9/11, and the Navy has been challenged to retain sailors as a result. The Navy has been called on for progressively more missions, with routine ship maintenance often delayed or done away from homeport.
A report by the Government Accountability Office last month said that the Navy was struggling with a "persistently low readiness level" because of increased lengths of deployments for aircraft carriers, cruisers, destroyers and amphibious ships that hamper proper maintenance.
Some of those deployments exceed 220 days – just over seven months – and qualify sailors for the hardship pay.olson.wyatt@stripes.com Twitter: @WyattWOlson