Navy and Marine Corps to study facial hair's effect on gas masks, lawsuit reveals
By
Stars and Stripes
January 25, 2022
---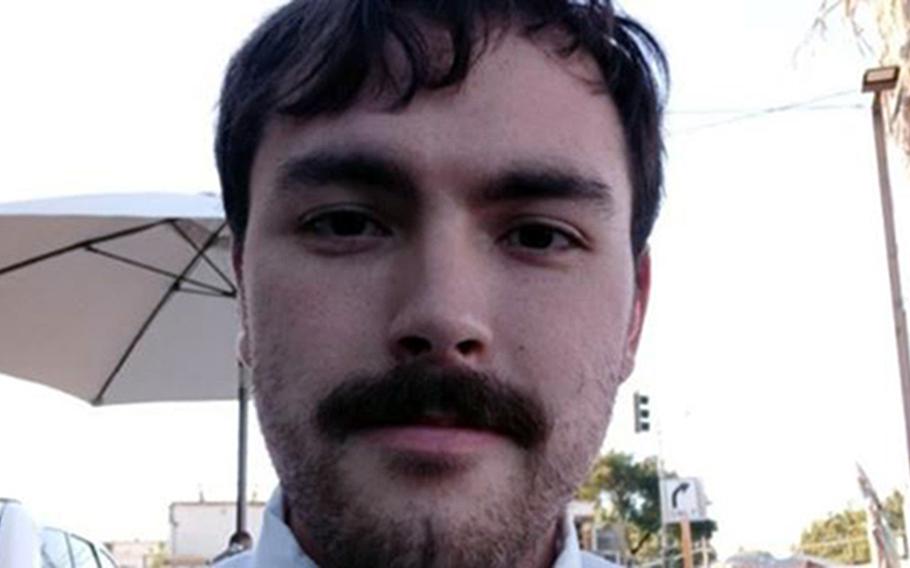 The Navy and Marine Corps have until April to launch a study into how facial hair affects gas mask functionality, one of several efforts the Navy secretary has directed to help improve diversity in the force.
As part of the study, the services must also identify potential alternatives for service members with beards, Navy Secretary Carlos Del Toro said in a memo detailing several diversity and inclusion efforts.
Del Toro's memo, issued in November, was the basis for a court filing Monday asking a judge to halt a lawsuit over Navy "forced shaving" policies that four sailors say violate their religious freedoms.
In the suit filed last April in federal court in Washington, D.C., the four petty officers say the Navy has been insisting that sailors on sea duty not be granted religious shaving waivers because "a beard supposedly 'reduces safe and effective wear and operation of protective equipment'" such as gas masks and respirators.
A federal judge had granted an urgent request by one of those sailors, an electrician's mate aboard the USS Theodore Roosevelt, to temporarily block his command from forcing him to shave his beard.
In the latest filing, both sides have asked judge Timothy James Kelly to halt the court proceedings until Del Toro's directives can be implemented, including requirements that the Navy and Marine Corps review and update uniform regulations and grooming standards.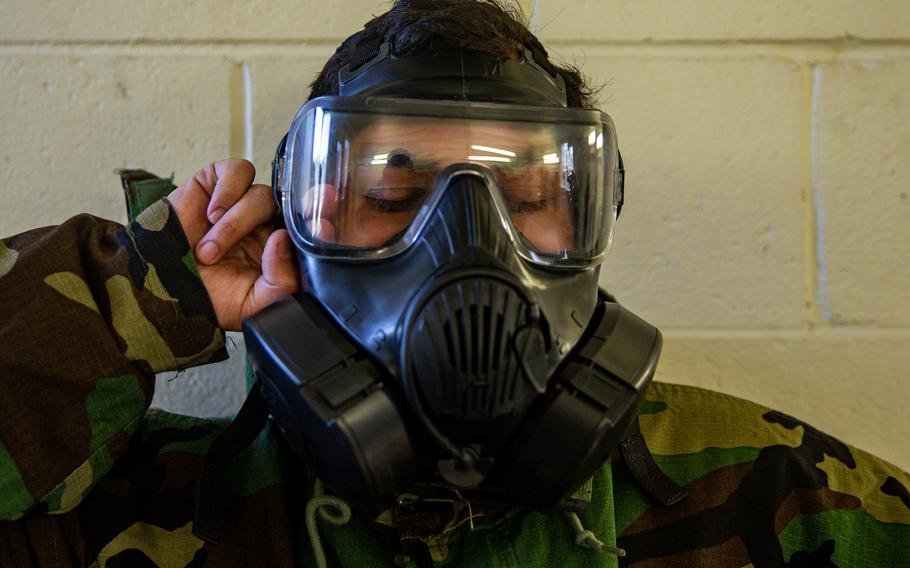 The results of the gas mask study should be used to guide changes, Del Toro said in the memo.
The Army began requiring frequent clean-shaves just before World War I, where chemical weapons would pose a serious threat. But the Navy didn't begin banning beards until 1985. In recent years, officials with several services have responded to calls for looser shaving standards by continuing to cite the possibility facial hair would prevent gas masks from functioning properly.
But Del Toro's memo has already forced the naval services to reconsider some facial hair policies. He gave them until next Monday to update grooming standards related to pseudofolliculitis barbae — or razor bumps — a condition that causes inflammation on the face and neck when curly beard hair curves back into the skin after a shave.
The condition primarily affects Black men and is treatable, the Navy has said, but it cited the fact that whiskers can hinder the effectiveness of breathing devices when it stopped issuing permanent shaving waivers for it in 2019.
The Navy secretary is now directing the services to make updates that "provide service members with relief from undue burdens as they deal with this medical condition."
The Marine Corps has already said its policy will change next week to make the skin condition no longer grounds on its own to boot Marines from the service or issue them reprimands.
The services also have until the end of February to study and propose changes to their uniform rules to better allow for racial, ethnic, religious or gender differences, Del Toro's memo says.
The lawsuit sprang up after Petty Officer 3rd Class Edmund Di Liscia got an order to shave daily while on a deployment aboard the Roosevelt, despite earlier being granted a "no-shave chit" to accommodate his orthodox Jewish beliefs.
His attorney, Eric Baxter with the Becket Fund for Religious Liberty, argued that such an order could only be imposed in the face of an imminent threat.
The three other sailors involved in the suit are Muslim and say they also have religious reasons for growing out their beards. One of them also had a medical waiver because of razor bumps, but was being pressured to undergo electrolysis or laser hair removal, their initial court filing said.
The sailors have argued that unless the Navy can show it has valid concerns that cannot be resolved by measures less restrictive than requiring shaves, its policies violate the First Amendment.
A proposed court order filed Monday along with both sides' request to halt the suit would require the Navy to update the judge March 4 and every 60 days thereafter on its progress toward completing the efforts Del Toro outlined regarding grooming, uniforms and gas masks.
The Navy secretary's memo also directed several other efforts unrelated to grooming, aimed at increasing diversity in senior civilian pay grades, revising how ships are named, and addressing a lack of minorities in some military specialties and civilian career fields.
---
---
---
---