Navy and Marine exercise to span 17 time zones on a scale last seen during the Cold War
By
Stars and Stripes
August 2, 2021
---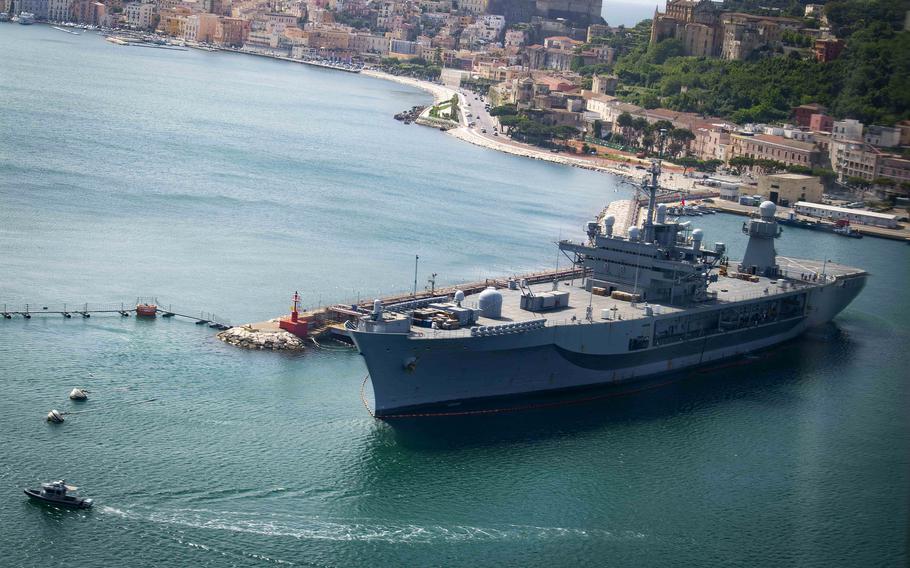 NAPLES, Italy — A U.S. naval and amphibious exercise billed as the largest of its kind in 40 years begins Tuesday, in a globe-spanning effort that analysts say aims to send a message to Russia and China that America can simultaneously answer aggression on multiple fronts.   
Large Scale Exercise 2021 is a return to similar Cold War exercises in the 1980s demonstrating resolve and new capabilities, U.S. Naval Forces Europe-Africa/U.S. 6th Fleet said in a recent statement.  
The exercise also comes as the military updates its long-standing combat doctrine to defend against attacks on its communications systems and logistical networks. A simulated battle against a high-end enemy in October exposed those vulnerabilities and spurred changes, Gen. John Hyten, vice chairman of the Joint Chiefs of Staff, said last month.
Large Scale Exercise runs through Aug. 16 and will include units in 17 different time zones, the Navy said.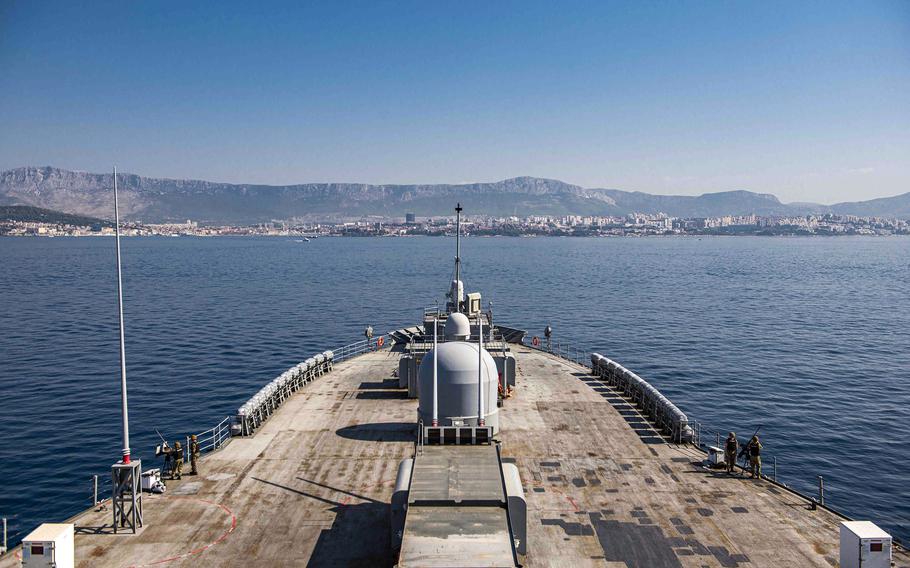 "LSE will test our commanders across the spectrum of naval warfare from the tactical to the strategic, integrating the Marine Corps to demonstrate the world-wide fleet's ability to conduct coordinated operations from the open ocean to the littoral," said Vice Adm. Gene Black, U.S. 6th Fleet commander. 
LSE potentially puts adversaries on notice that the U.S. can simultaneously address challenges in the Black Sea, eastern Mediterranean Sea, South China Sea and East China Sea – shutting down efforts to spread American military forces thin, said James R. Holmes, the J.C. Wylie Chair of Maritime Strategy at the U.S. Naval War College in Newport, R.I. 
It also aims to demonstrate that U.S. naval and Marine forces can deny adversaries control of the seas, which is especially crucial in the Western Pacific, where the U.S. hopes to prevent China from occupying Taiwan or seizing the Japan-administered Senkaku Islands, Holmes said. 
But it isn't certain if Russia or China will interpret the exercise in those ways or if they are even paying attention, Holmes said. 
Even so, the exercise also tests U.S. operational methods and technologies, such as deemphasizing large ships and high-end systems to create a nimble, efficient and effective force designed to take a loss and continue fighting without measurable impact, Holmes said. 
"In that sense we're reverting to our World War II approach, when we had lots of inexpensive, good-enough stuff and could lose some of it and still carry on," Holmes said. "If we show our adversaries this approach works, we bolster our ability to deter them from assailing ourselves or our allies." 
About 36 ships and more than 50 virtual units, in addition to military, civilian and contract personnel, will participate in the exercise. Six naval and Marine Corps component commands, five U.S. fleets and three Marine Expeditionary Forces will be involved. 
USS Mount Whitney, the 6th Fleet flagship, also will participate. The first LSE will include only U.S. forces, but future exercises are planned to include allies and partners, the statement said.
---
---
---
---