Navy says goodbye to the 'blueberry' camouflage uniform
by
Joshua Karsten
September 27, 2019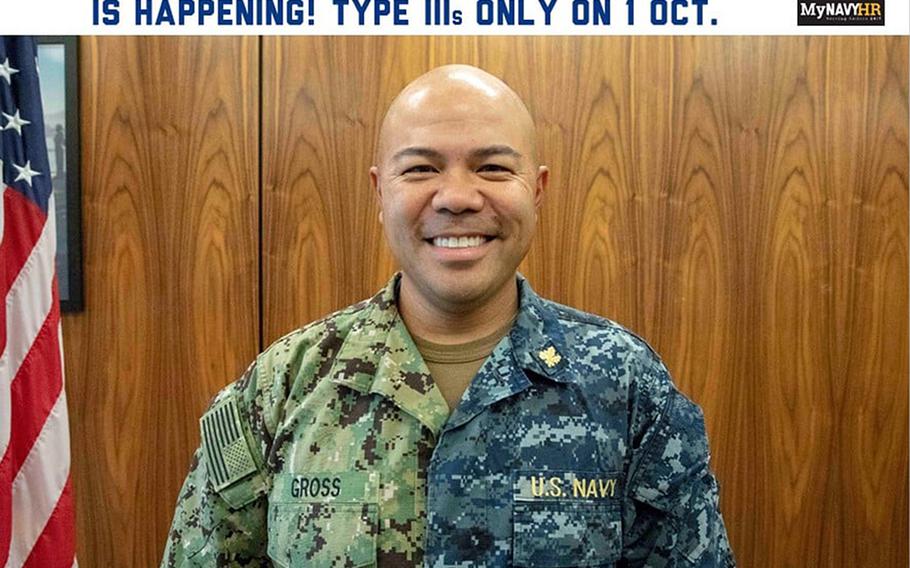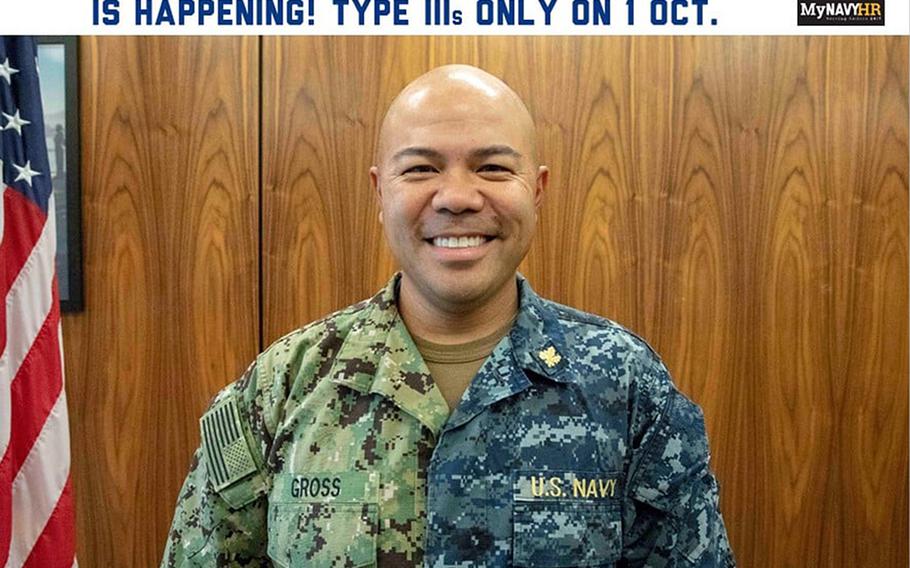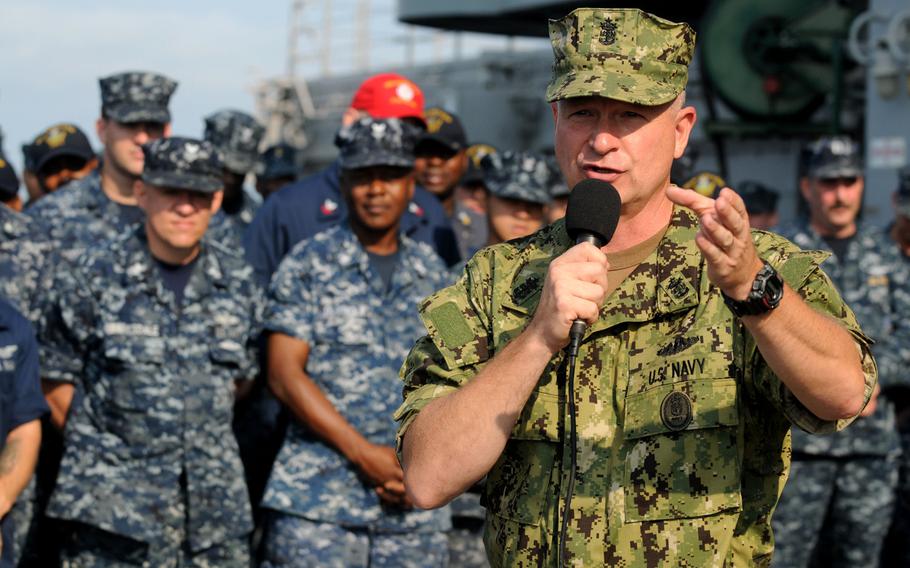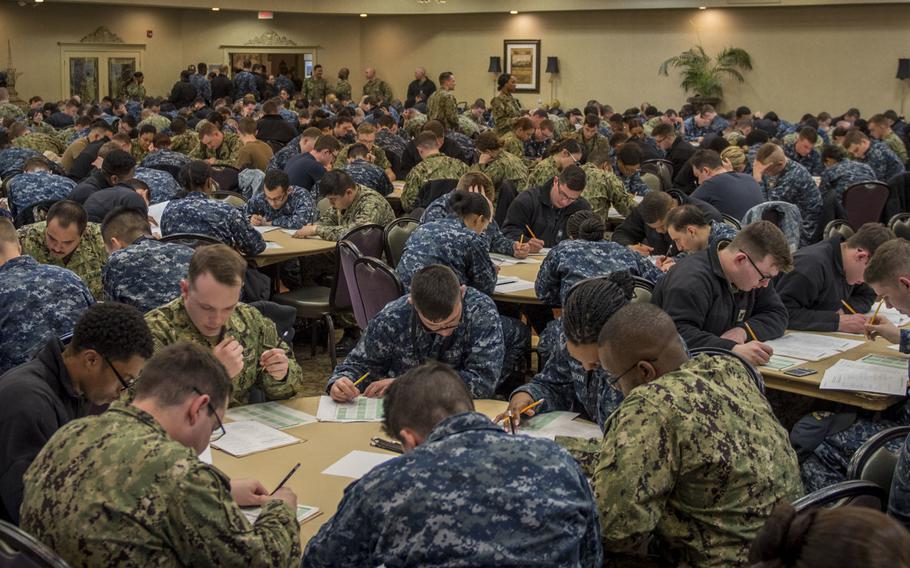 MANAMA, Bahrain – Sailors' last day to wear a blue camouflage uniform beloved by some and derided by others is here.
The Type I Navy Working Uniform, dubbed the "blueberry," will no longer be authorized for wear as of Tuesday, according to a timeline sent out by the Navy three years ago.
The eight-point cap is also being updated with the anchor, USS Constitution and eagle emblem stitched into the front-center panel, where sailors were previously allowed to put rank insignia.
Blueberries are being discontinued after an 11-year run. First introduced in 2008 as part of a uniform modernization program based on sailor input, the blue camouflage uniform was intended to be worn by enlisted and officers to "project a unified image/appearance regardless of rank," a Navy spokesman said via email.
"Type I pioneered the Navy into the accepted wear of camouflage style uniforms, something that history reflects has been long desired by Sailors," said spokesman Lt. Cmdr. Adam Cole.
The blue-hued uniform "served its purpose for its era," Cole said. "Now the Navy is transitioning forward" to a green-and-black digital camouflage design called Type III, which was popular among sailors and previously used by expeditionary forces, he said.
Before the naval service adopted camouflage utility uniforms, sailors wore two-toned blue uniforms known as dungarees. After those, there was a short-lived utility uniform, a more modernized take featuring dark blue pants and light blue tops.
"Dungarees were iconic," said Master Chief Petty Officer Phill Mertes, a 26-year active duty yeoman currently serving in San Antonio, Texas. "Utilities came and were more professional looking, but I believe the [blue cammies] were the Navy's first attempt at a joint-looking uniform."
Based on a digital pattern used by the Marine Corps, blueberries were looser fitting than the previous uniforms and the tops did not have to be tucked in. While Mertes said he liked the uniform when it first came out, "I never understood the color and concept of blue camouflage," he added.
The expiring blueberries have been given mixed reviews in memorials posted on some of the Navy's Facebook pages.
"The color sets the Navy apart from the rest," said one commenter who lamented the end of the uniform. "RIP Blueberries."
Others were wistful as they remembered bygone styles.
"What was wrong with the dungarees?" one commenter asked. That uniform, which resembled blue jeans from the 1970s, was "a great work uniform and easy to store aboard ship."
karsten.joshua@stripes.com Twitter: @joshua_karsten
---
---
---
---