Navy removes admiral from command after off-duty incident
---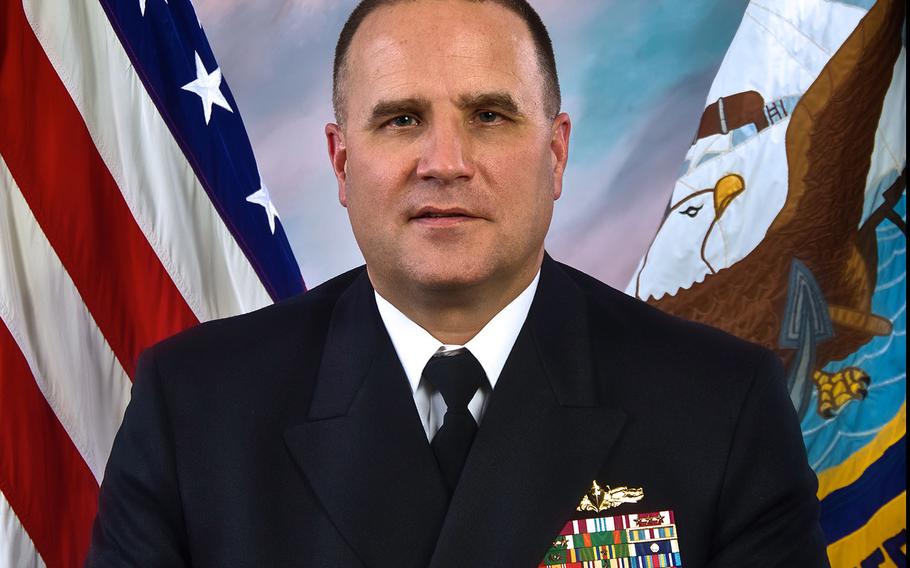 Rear Adm. Erik Ross has been fired as commander of Expeditionary Strike Group 2 after an alleged off-duty incident caused a loss of confidence in his leadership, a spokeswoman for the 2nd Fleet said Monday.
Ross, who was based at Naval Station Norfolk in Virginia, was relieved of duty Friday and assigned to a temporary staff job while the incident is investigated, 2nd Fleet spokeswoman Lt. Cmdr. Ashley Hockycko said in an email.
Hockycko said she couldn't elaborate on the incident while an investigation is in progress, but said the allegations against Ross called his judgement into question.
"The Navy places tremendous responsibility on our commanders and holds these leaders to the highest standard of behavior and decision-making," Hockycko said in a statement. "The Navy holds them accountable in cases where they fall short of those standards."
Capt. Darren Nelson, the strike group's chief of staff, has assumed interim command until a permanent head is chosen, according to a Navy statement.
Ross assumed command of the strike group two months ago. He previously served as the president of the Board of Inspection and Survey from June 2017 to May 2019. He commanded the amphibious ships USS Whidbey Island in 2006 to 2007 and the USS Bataan from 2011 to 2013.
wyland.scott@stripes.com Twitter: @wylandstrpes
---
---
---
---