Report: Silver Star recipient stabbed in neck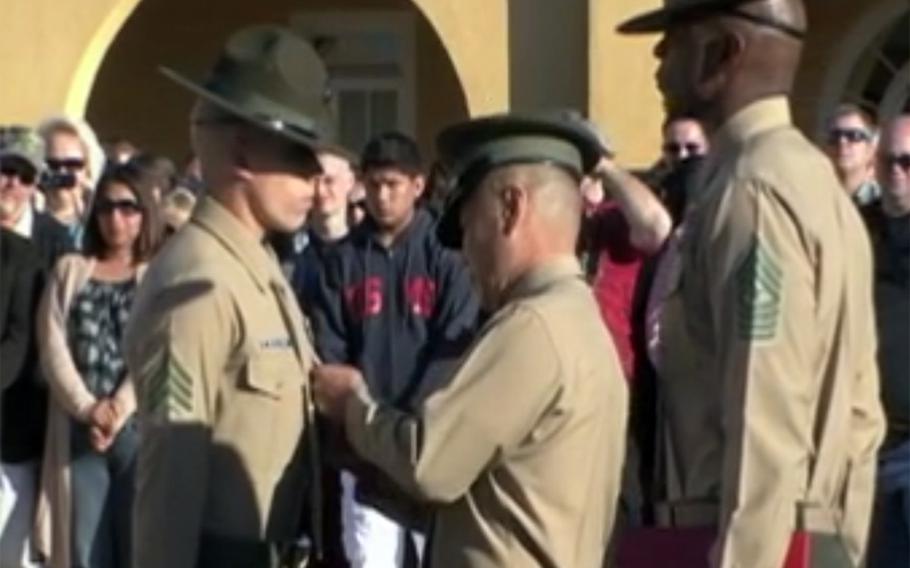 A former Marine who was awarded the Silver Star for his actions in Afghanistan was stabbed in the neck early Saturday, the Marine Corps Times is reporting.
Sgt. Philip McCulloch Jr., 25, was in surgery for seven hours at a Galveston, Texas, hospital but is expected to recover, McCulloch's mother, Theresa, told the Marine Corps Times.
She said her son was in an altercation with another man outside a bar.
"Thank God he was a Marine," Theresa McCulloch said. He had medically retired in April, according to the website.
Galveston police are continuing to investigate, and no one has been arrested in connection to McCulloch's stabbing. A police report confirmed he'd been the victim of an aggravated assault with a knife, the website said.
McCulloch was awarded the Silver Star, the U.S. Armed Forces' third-highest medal for valor in combat, in February 2012, when he was 22. He was serving his third combat tour on Jan. 8, 2011, when enemy fighters in Afghanistan encircled the 3rd Battalion, 5th Marine Regiment, an infantry unit from Camp Pendleton. During a six-hour battle, he and his outnumbered squad drove back the insurgents and destroyed several enemy positions.
Video of McCulloch's Silver Star ceremony: