Report: For 1st time, female Marines to graduate from enlisted infantry training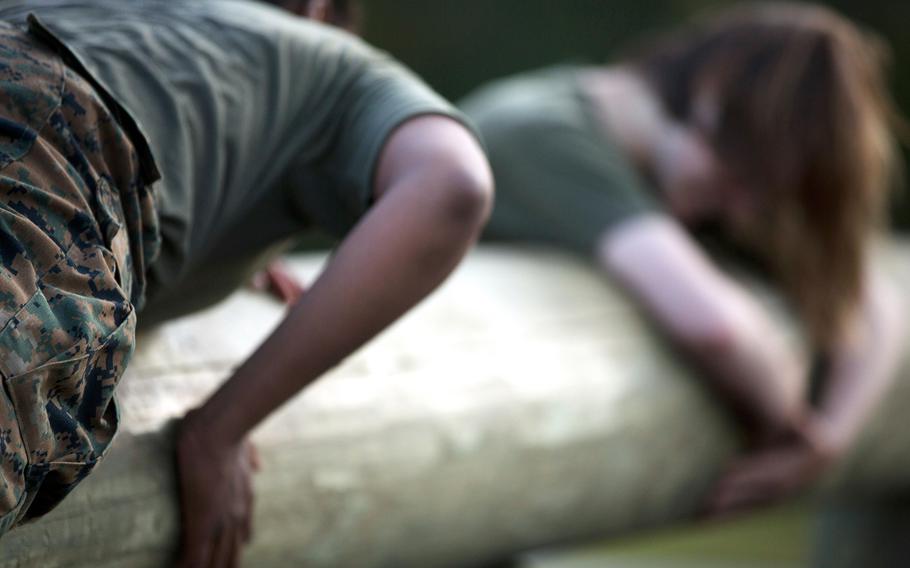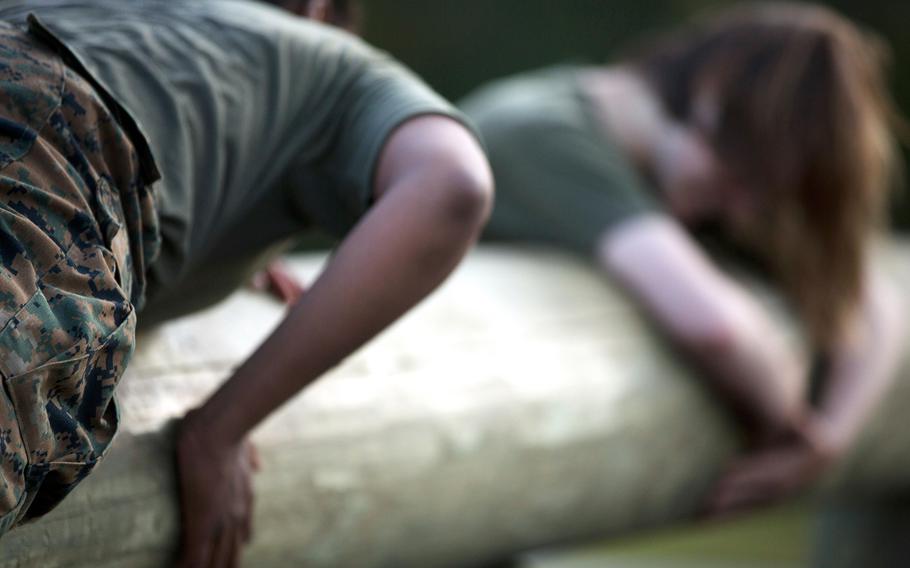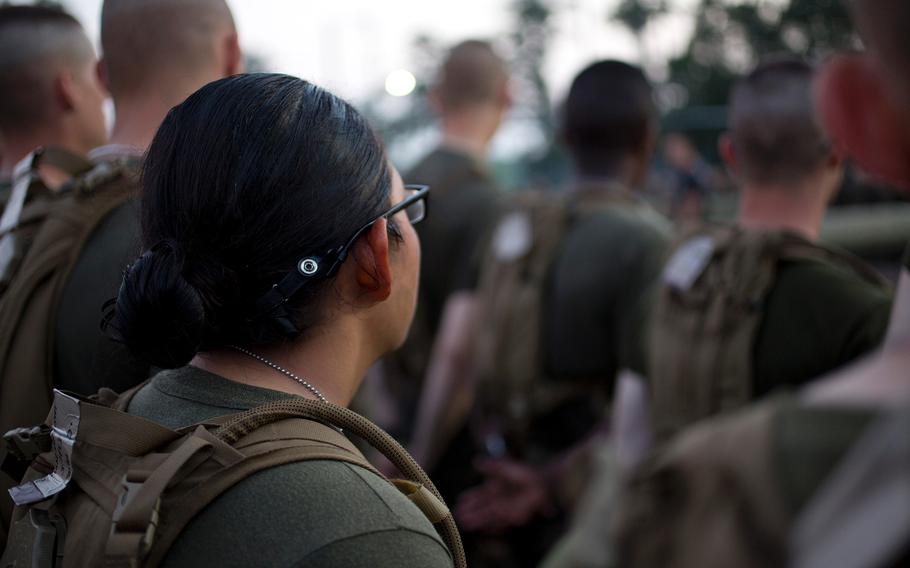 For the first time, four female Marines have successfully completed the service's enlisted infantry training and will graduate from the program, the Marine Corps Times is reporting.
The four were among a group of 15 enlisted women who were the first to participate in a Marine Corps study to determine which ground combat jobs should be open to women.
The Marines' enlisted infantry training includes a grueling 20-kilometer hike wearing more than 80 pounds of gear. Seven women began the Oct. 28 hike. Three women and 26 of 246 men did not finish it, the Marines said.
Throughout the infantry training, the women were held to the same standards as men, including performing full pull-ups instead of a flexed-arm hang during the physical fitness test, the Marine Corps Times said.
The four women are assigned to Delta Company, Infantry Training Battalion, a part of the Marine Corps School of Infantry-East.
The four female Marines will graduate this week from the training course at Camp Geiger, N.C. However, they will not be assigned to infantry units and will not receive an infantry occupational specialty, the Marine Corps Times said. Instead, their graduation from enlisted infantry training will be noted in their records as part of the years-long Marine Corps study.
---
---
---