Pilot dead after Marine jet crashes in Nevada
---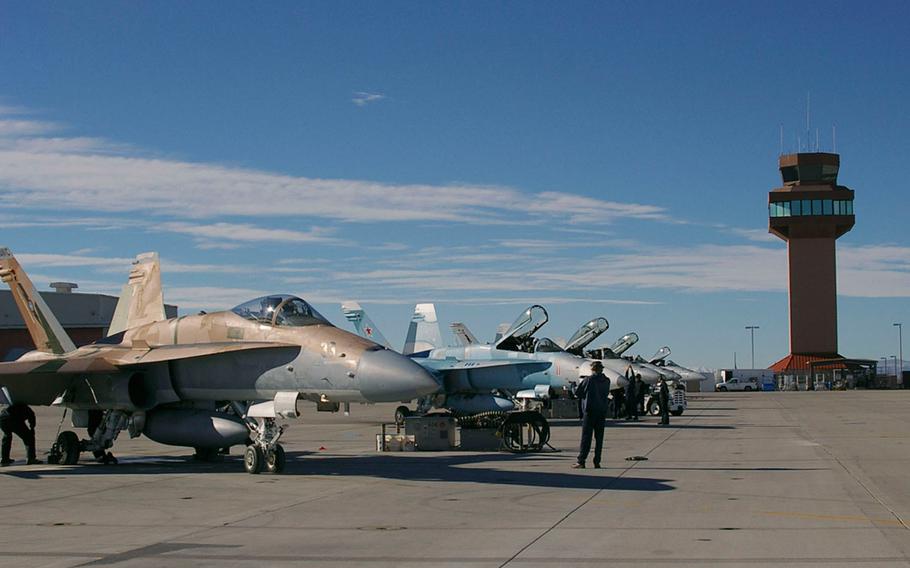 The military pilot whose Marine Corps jet crashed in Nevada on Saturday during a training flight died in the accident, according to a statement from the U.S. Pacific Fleet's Naval Air Force.
The name of the pilot will be withheld until 24 hours after the notification of next of kin.
The F/A-18C jet crashed at about 3 p.m. Saturday on the Fallon Range Training Complex, about 70 miles east of Naval Air Station Fallon, Nev.
It took rescue crews several hours to reach the site because of a snowstorm and mountainous, remote terrain, Navy spokesman Lt. Reagan Lauritzen told The Associated Press on Sunday.
There were no other reported injuries and the aircraft was not carrying any weapons or munitions, according to the Navy statement.
The aircraft was on loan to the Naval Strike and Air Warfare Center, which includes the Navy Fighter Weapons School and is popularly known for its TOPGUN course.
As of Monday, officials had not yet released where the jet was on loan from.
---
---
---
---