Panetta backing a top Marine general to lead ISAF
---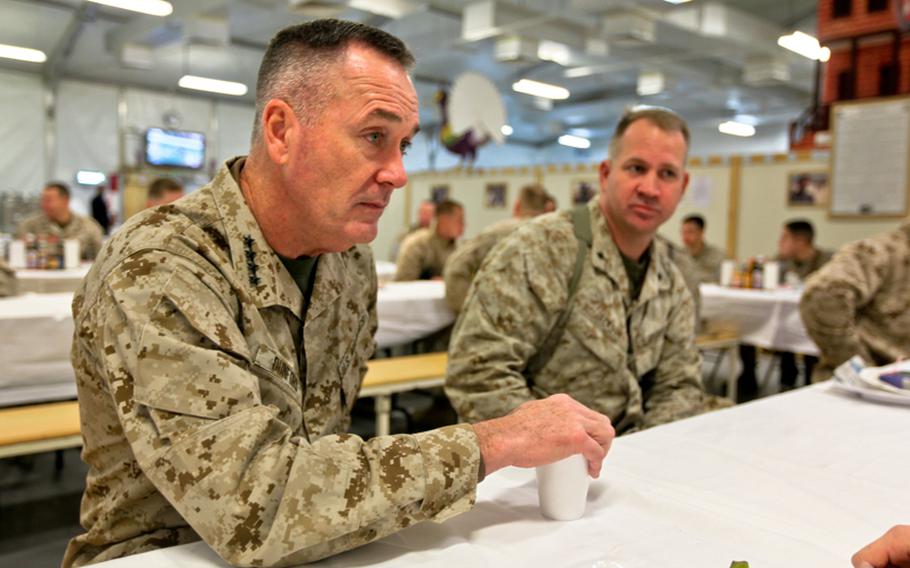 Pentagon leaders have recommended that Marine Corps Gen. Joseph Dunford become the next commander of international forces in Afghanistan, succeeding Marine Gen. John Allen, The Wall Street Journal reports. The Pentagon's recommendation has been sent to the White House for approval.
Dunford currently serves as the assistant commandant of the Marine Corps.
In turn, Allen is expected to be nominated to become the NATO's supreme allied commander, the Journal reported.
Allen assumed command of ISAF in July 2011.
Source: The Wall Street Journal
---
---
---
---