Okinawa Marines helping with Philippines disaster relief
---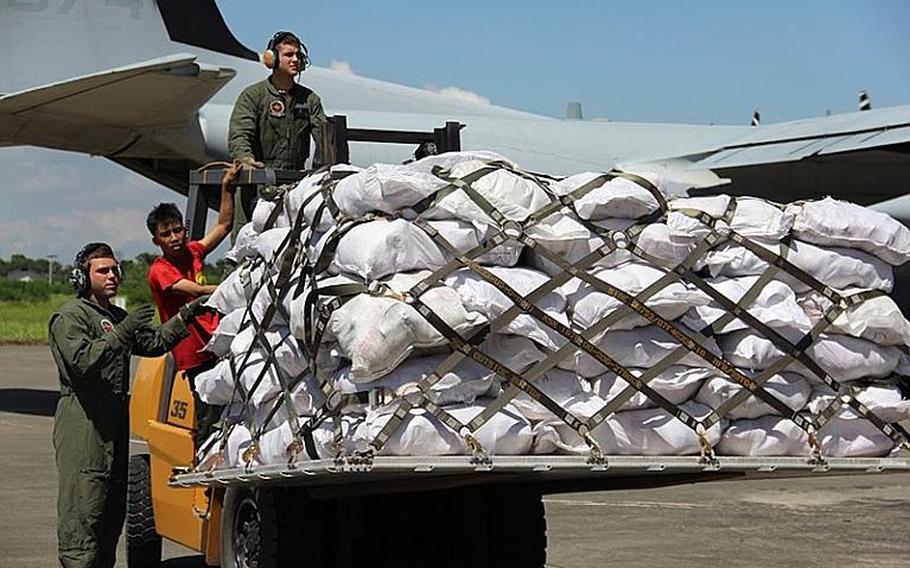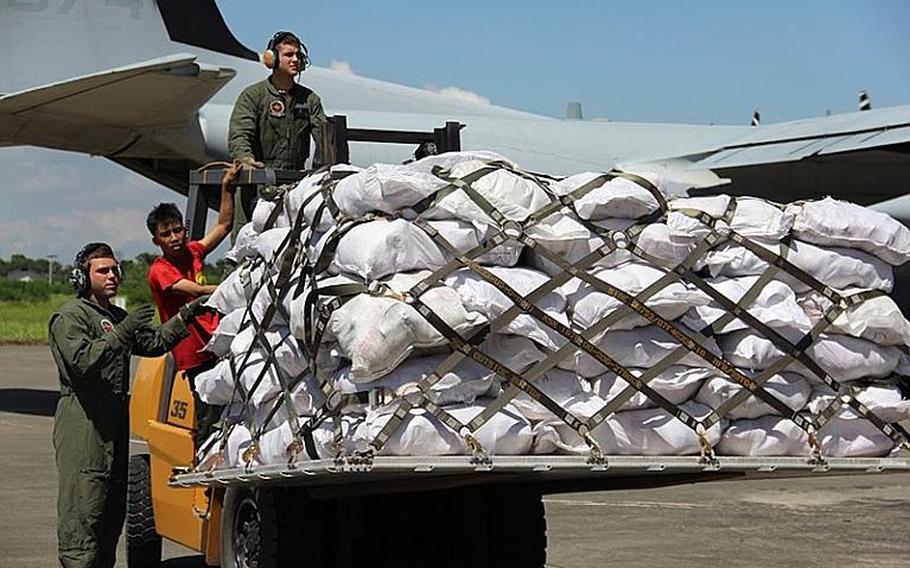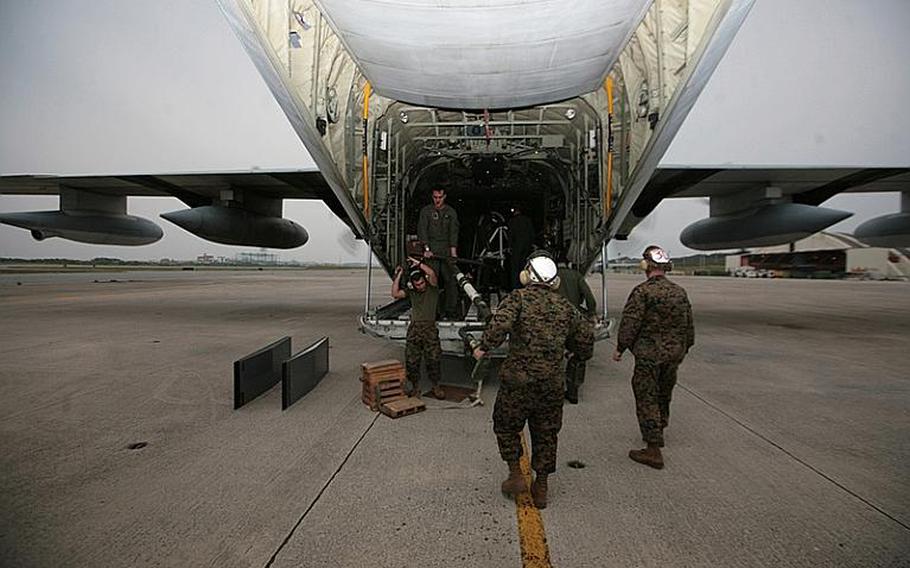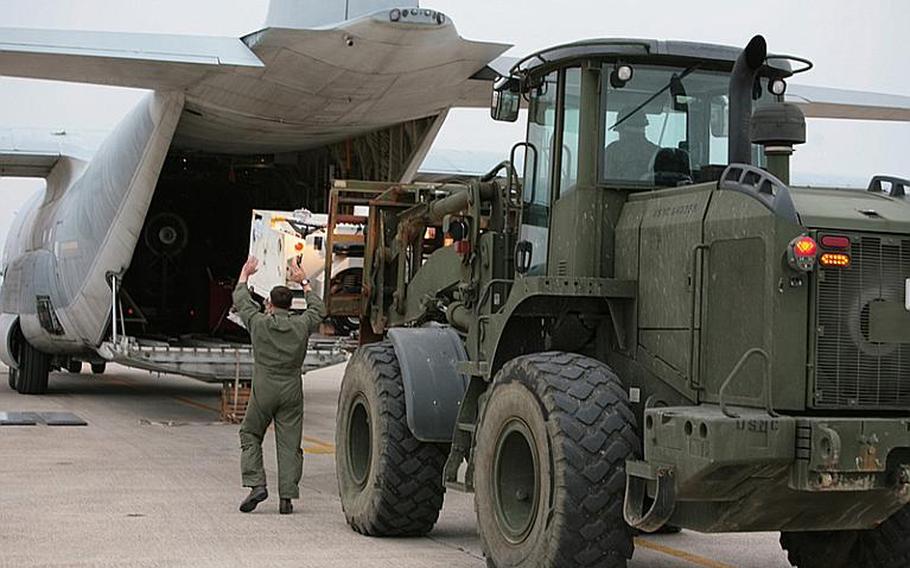 SASEBO NAVAL BASE, Japan — Apparently a few Marines can move a mountain — of supplies, that is.
Members of the III Marine Expeditionary Force's Aerial Refueler Transport Squadron 152 were dispatched to Manila from Okinawa last Saturday to transport relief supplies to areas devastated by Typhoon Bopha.
The two KC-130 aircraft and about two dozen Marines — some of whom were pulled from humanitarian exercises already going on in the country — have since made 11 flights to the affected region, delivering 165 tons of relief supplies: 40 generators, 500 relief aid boxes, 14,500 family ration packs, 833 sleeping mats, 49,000 pounds of rice, 147 bundles of mosquito nets, 250 boxes of blankets, a United Nation's World Food Program relief module and three of their tents, said Capt. Justin Jacobs, a spokesman for the Marines in Japan.
Bopha, which made landfall Dec. 4, has killed more than 700 people; hundreds more are missing. Tens of thousands are homeless as the country struggles with shortages of food and drinking water as well as sanitation issues.
"We're going to continue to provide the support as needed," Jacobs said.
The Philippines asked the U.S. for help, according to a Marine Corps statement. So Marines began moving relief supplies from MCAS Futenma to Villamor Air Base, near the disaster area, where they were distributed to displaced families.
Personnel from the U.S. Joint Special Operations Task Force - Philippines also are assisting with relief efforts in the southern Mindanao region, according to the website for the U.S. Embassy in Manila. Three water purification systems and an expert were dispatched to Davao on Dec. 7.
The U.S. military has trained with the Armed Forces of the Philippines for many years in humanitarian and disaster relief operations, Jacobs said, making cooperation between the two comfortable.
---
---
---
---