Officials investigate cause of Marine helicopter crash in Arizona that killed two pilots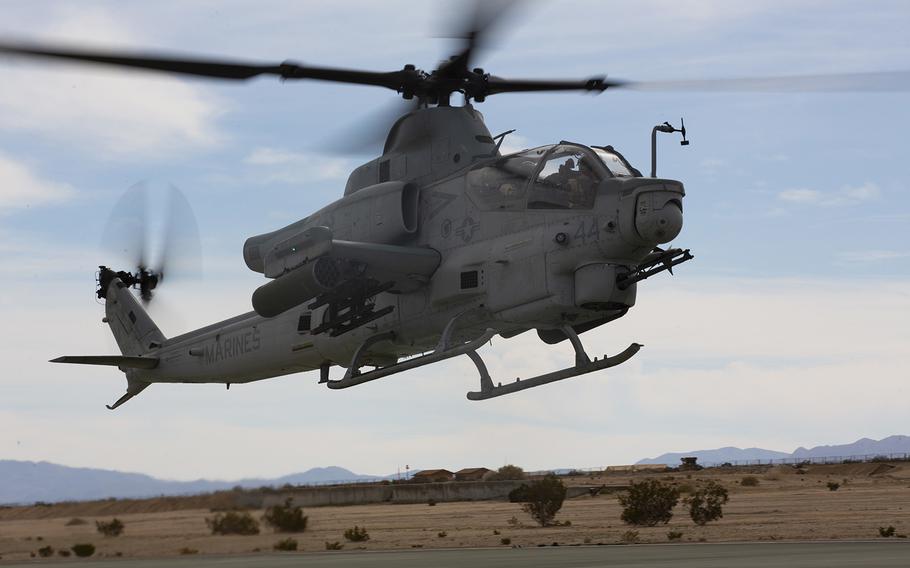 The Marine Corps announced Sunday afternoon that two pilots were killed in a helicopter crash that occurred during a routine training mission Saturday near Yuma, Ariz.
In a statement made on Facebook, Marine Corps Air Station Yuma officials said the pilots were flying an AH-1Z Viper as part of the Weapons and Tactics Instructor course. The crash occured around 8:45 p.m at the air station's training grounds and its cause is under investigation.
The names of the deceased are being withheld pending notification of the next of kin.
The seven-week Weapons and Tactics Instructor Course involves "planning and implementation of air and ground tactics through a series of escalating evolutions" in order to train and certify the instructors who serve as squadron training officers and aircraft and weapons subject matter experts, according to Marine Corps descriptions of the course.
The latest iteration of the course began earlier this month. Last week, the Viper aircraft were performing urban close air support exercises at the air station's Yodaville range, a simulated town in the Arizona desert, Marine Corps video shows.