New commander for Marine 1st Expeditionary Brigade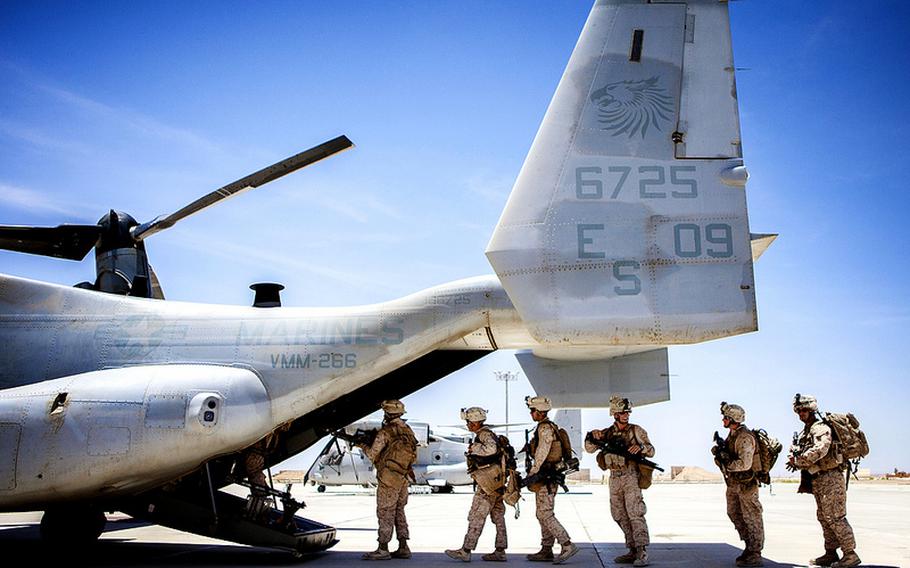 CAMP PENDLETON, Calif. – Brig. Gen. Carl E. Mundy III on Wednesday took command of the 1st Expeditionary Brigade, a unit that can deploy big firepower on short notice.
The brigade can respond to crises or provide disaster relief, said I Marine Expeditionary Force Commander Lt. Gen. John A. Toolan Jr., but its main focus is war fighting.
"If there's anybody that's going to go first, it's this MEB. And we need to be ready," Toolan said at the change of command ceremony.
Maj. Gen. John J. Broadmeadow, the outgoing commander of the MEB, said the United States is going through a crisis right now – a fiscal crisis and an unwillingness to commit the military. That will create pressure for a drawdown and will unfocus the military, he said.
But that just makes the MEB more important, Broadmeadow said, as a "middleweight force" with the tools to deploy very quickly and fight a heavy fight.
The brigade is "prepared for anything," he said.