Marines see funding dip, personnel reductions in $46 billion in budget request for 2021
by
Caitlin M. Kenney
February 10, 2020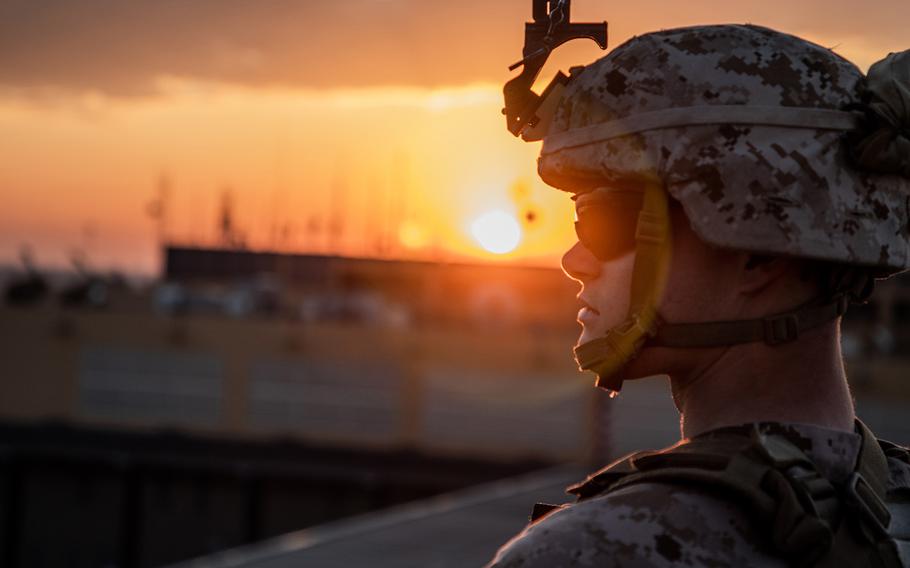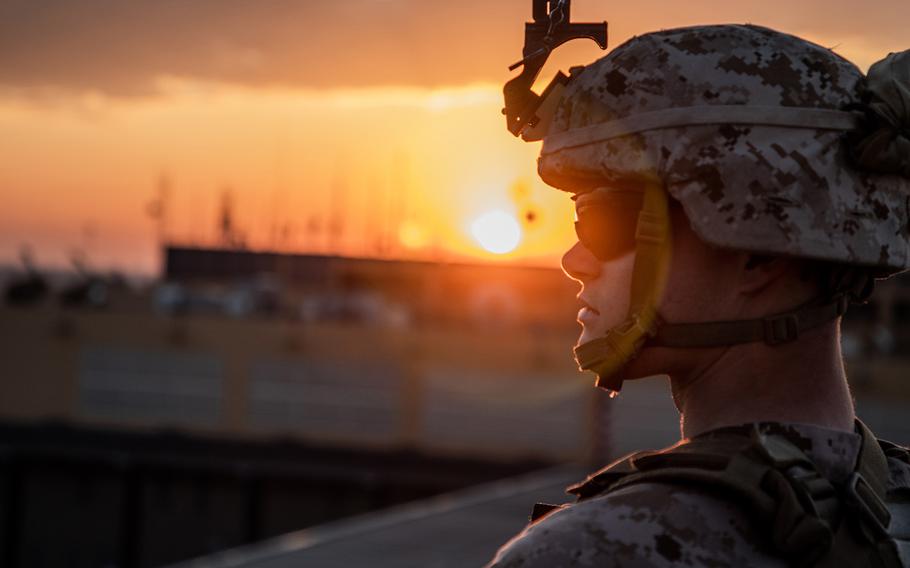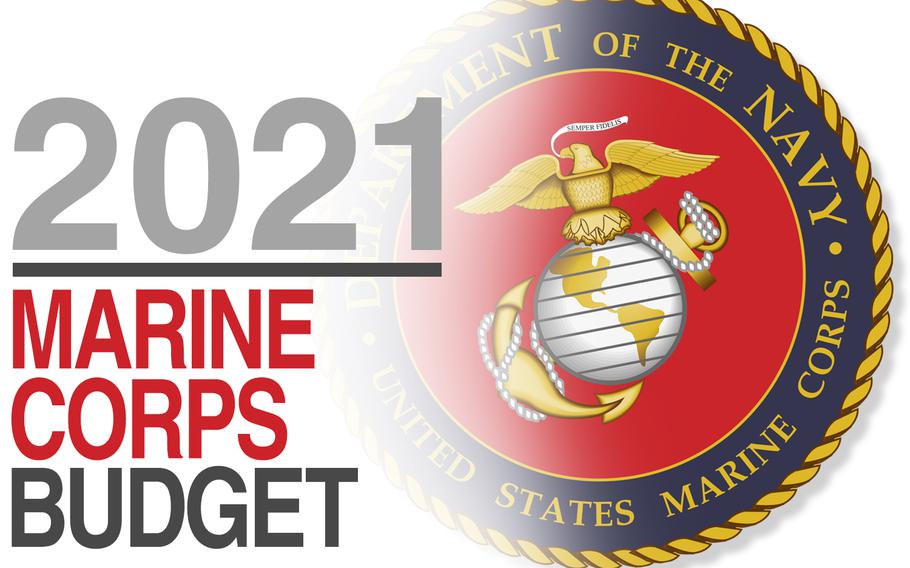 WASHINGTON — The Marine Corps' annual budget request will shrink in fiscal year 2021, along with its overall end strength, under a proposal released Monday.
The Marines will use the 2021 budget to maneuver the service alongside the Navy in alignment with the Pentagon's National Defense Strategy, which refocuses the service's attention on competing against adversaries like China and Russia.
The Marine Corps' request is incorporated in the overall Navy request for $207.1 billion. The Marines' budget would be $46 billion, a decrease from $47.4 billion in 2020, if Congress approves the plan, according to the budget request released Monday. The Marines' Overseas Contingency Operations funding is $1.8 billion.
The Marines' operation and maintenance funding is $7 billion, the majority of which is for expeditionary forces.
Overall, President Donald Trump's administration is requesting $705.4 billion for 2021, a flat topline with no growth for inflation, Deputy Defense Secretary David Norquist told reporters Monday at the Pentagon.
The service would eliminate 2,100 spots for a total end strength of 184,100 Marines, down from 186,200 in 2020. Of those, 21,670 would be officers and 162,430 would be enlisted. The Pentagon budget request includes a 3% pay raise for personnel.
The reduction in Marines will be seen in areas such as headquarters with excess capacity in non-operational units, according to Rear Adm. Randy B. Crites, the deputy assistant secretary of the Navy for budget.
The reduction in personnel is part of a larger effort by the service to allow for it to reinvest in modernization efforts, according to the budget proposal, which include policy reforms and business process improvements.
The Navy's aviation procurement request for 2021 — which includes Marine Corps aircraft — is for 121 aircraft costing $17.2 billion. The Marine Corps aims to maintain its current aviation fleet. For fixed-wing aviation procurement, the Marines are asking for 10 F-35C and 10 F-35B Lightning II fighters and five KC-130J refuelers. For rotary aircraft, the service is asking for seven CH-35K King Stallion helicopters, three MV-22B Ospreys, nine TH-73A training helicopters and five new VH-92A helicopters, which are used as the president's Marine Corps One. No unmanned aircraft are being requested.
The Marines' procurement budget for expeditionary equipment is $2.9 billion. It plans to buy 752 Joint Light Tactical Vehicles — the Combat Tactical Vehicle and the Combat Support Vehicle — with configuration kits, 512 fewer than in 2020. They also want to purchase 72 Amphibious Combat Vehicles, 16 more than in 2020.
kenney.caitlin@stripes.com Twitter: @caitlinmkenney