Marines issue guidance on planned expansion of women's roles
by
Jennifer Hlad
April 24, 2012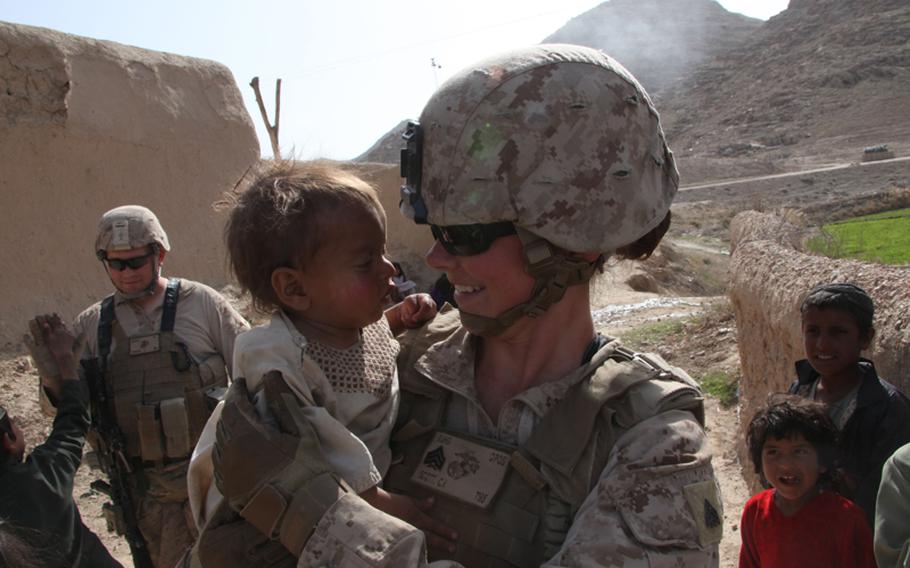 WASHIGNTON — The Marine Corps issued a service-wide message Monday night, charting the way forward as it prepares to open more combat roles to women.
Beginning in the spring, the Corps will survey Marines on potential changes, allow female officers to attend the Infantry Officer Course, assign women to some combat units and gather physical performance data from men and women.
The Marines want "to ensure that equal opportunities to excel exist for all Marines across the Corps," according to a Marine administrative message signed by Commandant Gen. James Amos. "I expect all leaders to be fully committed to providing every Marine the opportunity to compete and excel, while sustaining unit effectiveness, readiness and cohesion, and maintaining good order and discipline."
The total force survey will be conducted this spring, soliciting input from Marines as the Corps evaluates possible revisions of existing policies.
Later this year, the Corps will begin assigning some active-duty female company-grade officers, gunnery sergeants and staff sergeants to artillery, tank, combat engineer, combat assault, low altitude air defense and assault amphibious battalions in their existing specialties. Female Navy medical officers, chaplains and corpsmen may also be assigned for the first time to these battalions.
Additionally, the Marines are asking for female volunteers to attend the school for infantry officers immediately after they finish the basic officer course but before they attend their own military occupational specialty schools. The volunteers will not become infantry officers, but will help the Marine Corps gather data to make recommendations for the future, according to the message.
The Corps also plans to allow female enlisted Marines to volunteer to train with the infantry training battalion for research purposes.
Marines will also test men and women volunteers in "heavy machine gun lift, casualty evacuation and march under load," according to the message.
Amos will use the data gathered from all the initiatives to make a recommendation on how to change the policies barring women from combat.
Congress and the Department of Defense in 2010 directed all the services to review their policies about assigning women to ground combat units and combat arms military occupational specialties. In February, the DOD provided a report to Congress, saying the department is "committed to removing all barriers that would prevent service members from rising to the highest level of responsibility that their talents and capabilities warrant."
hladj@stripes.osd.milTwitter: @jhlad
---
---
---
---