Marine involved in fight that led to death of Boston college student, Corps says
---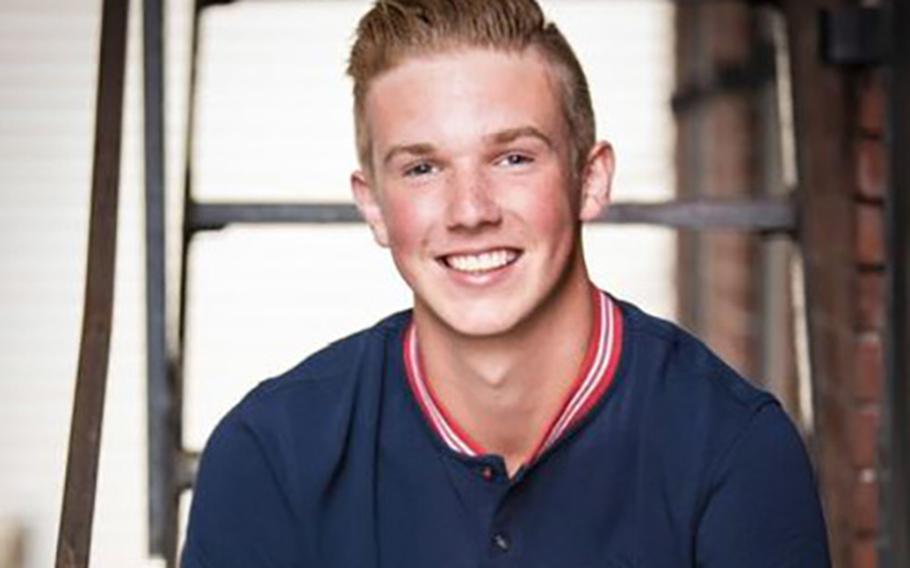 WASHINGTON — A Marine on leave was involved in a scuffle that led to the death of a Boston college student who was fatally injured as he and his friends were leaving a late-night party, the Marine Corps said Tuesday in a statement.
Daniel J. Hollis, a student at Emerson College, and his friends were leaving a party Sept. 28 when they were confronted by another group of college-age boys, according to a webpage created by his family on CaringBridge, a website used to communicate updates to family and friends about someone's illness or medical treatment. Words were exchanged, and the two groups started pushing and shoving. "In the scuffle, we believe Dan was hit and subsequently hit his head on cement/bricks as he fell," according to the family's post.
Boston police said officers reported to an assault and battery at about 1:30 a.m. in the area of 15 Park Vale Ave. in Brighton and found Hollis unconscious and suffering from a head injury. He was transported to a local hospital.
Hollis died Oct. 2 at Brigham and Women's Hospital in Boston, according to his obituary. His death certificate states he died from head injuries caused by a blunt force and the manner of death was homicide, The Boston Globe reported.
"We are deeply saddened to learn that an off-base incident allegedly involving one of our Marines has led to the passing of a man in the Boston community," the Marine Corps said in its statement. "The event occurred during an approved leave period for the Marine, in the early hours of Sept. 28, 2019. This is a tragic event and is being treated with great care and solemnity on the part of the command."
No arrests have been made, the Globe reported. The Marine has not been identified.
First Lt. Cameron Edinburgh, a spokesman for the 1st Marine Division, said Tuesday that the Marine was part of a unit that was administratively attached to the division, but he was not able to provide additional details about the Marine at this time.
Hollis, 19, of Mendon, Mass. was a 2018 graduate of Hopedale Junior Senior High School and a student-athlete playing lacrosse, hockey and golf, according to his obituary.
He was a sophomore studying marketing communications at Emerson College and a member of the school's lacrosse team, Emerson President Lee Pelton said Oct. 2 in a statement.
---
---
---
---