Video, gallery
In ceremony, Montford Point Marine Memorial's completion celebrated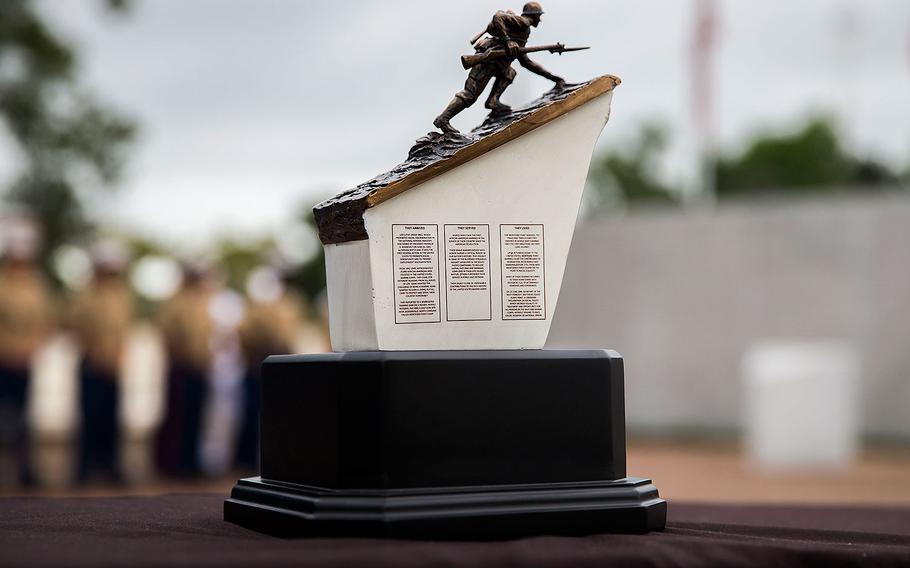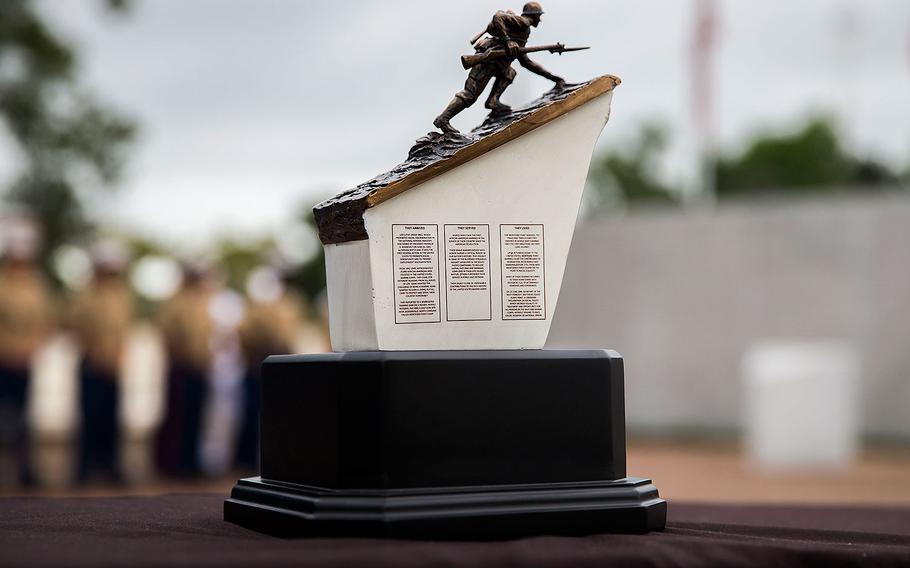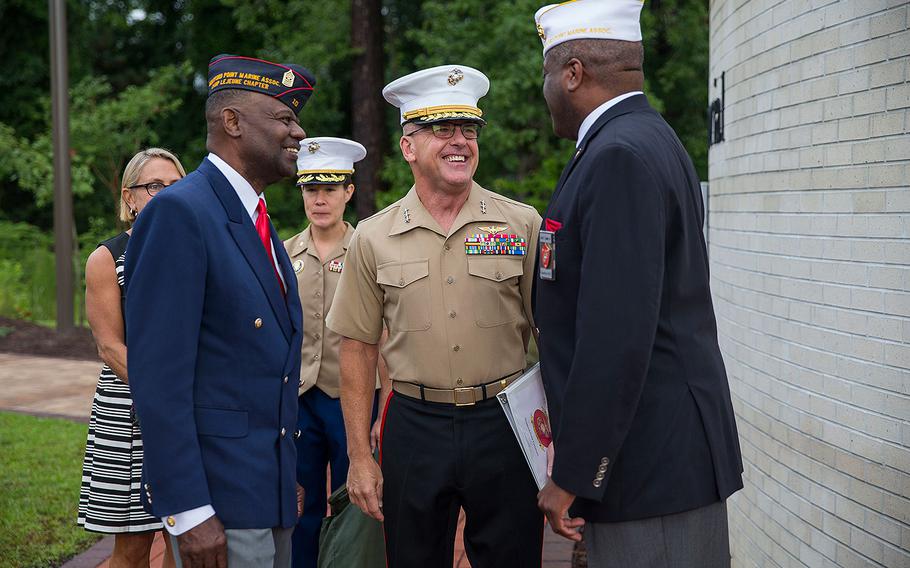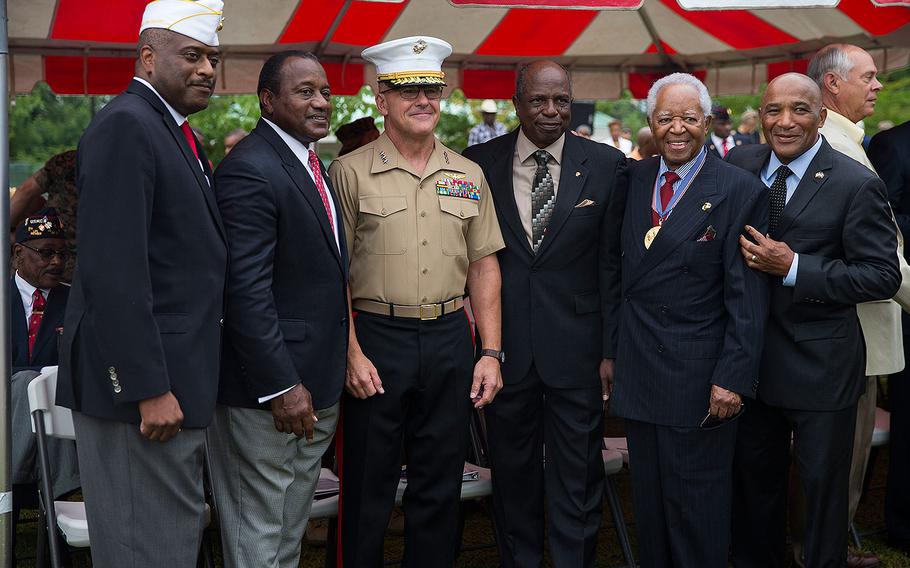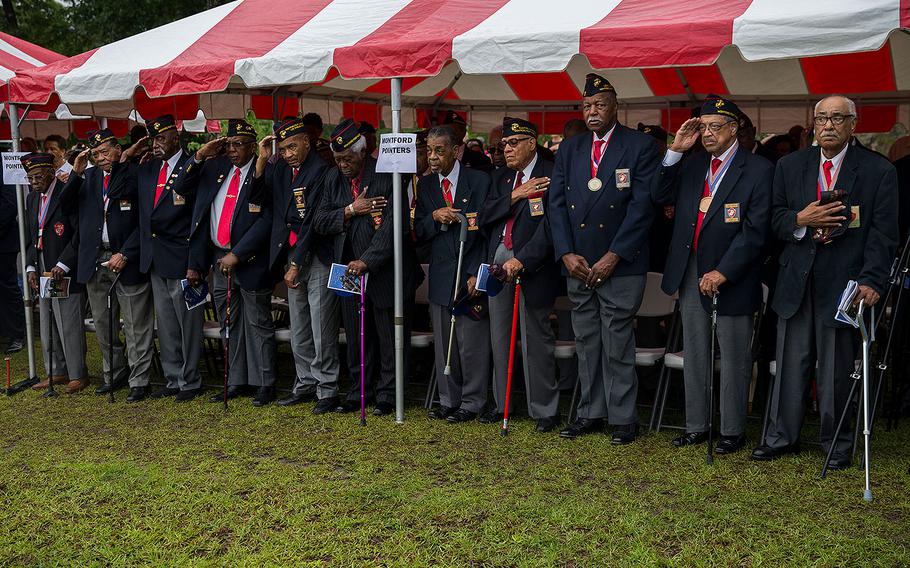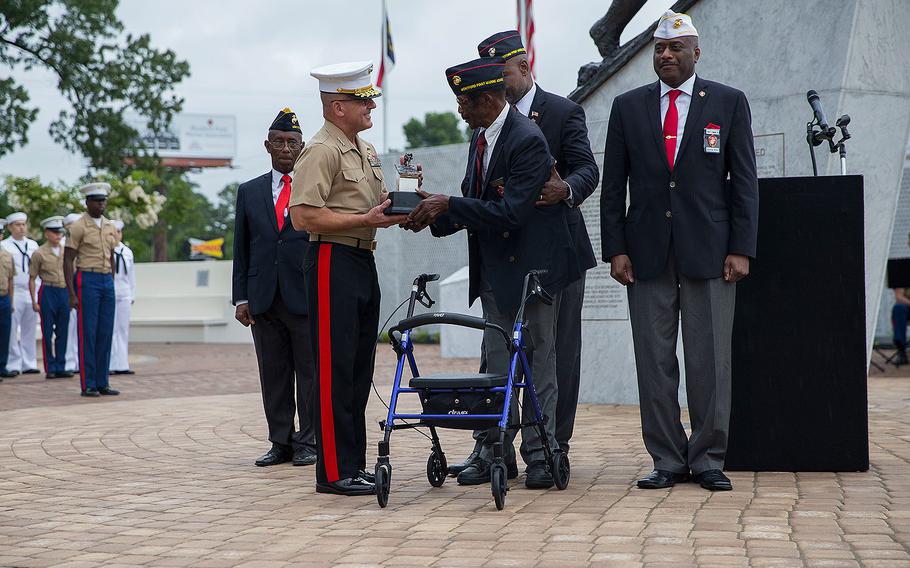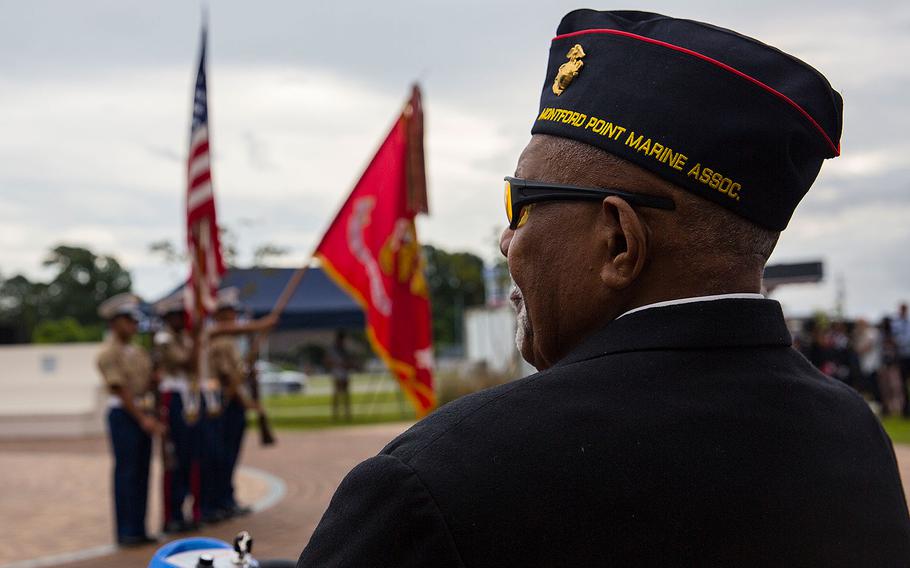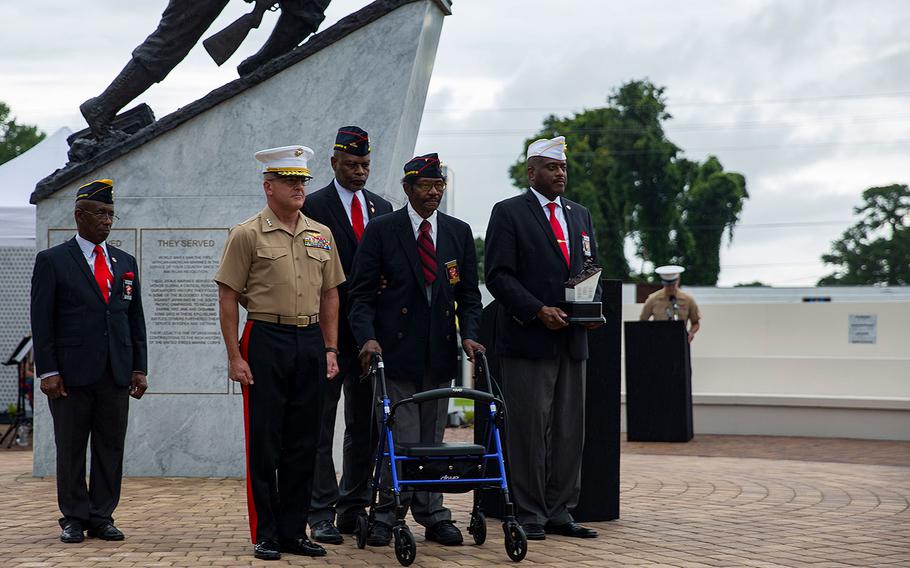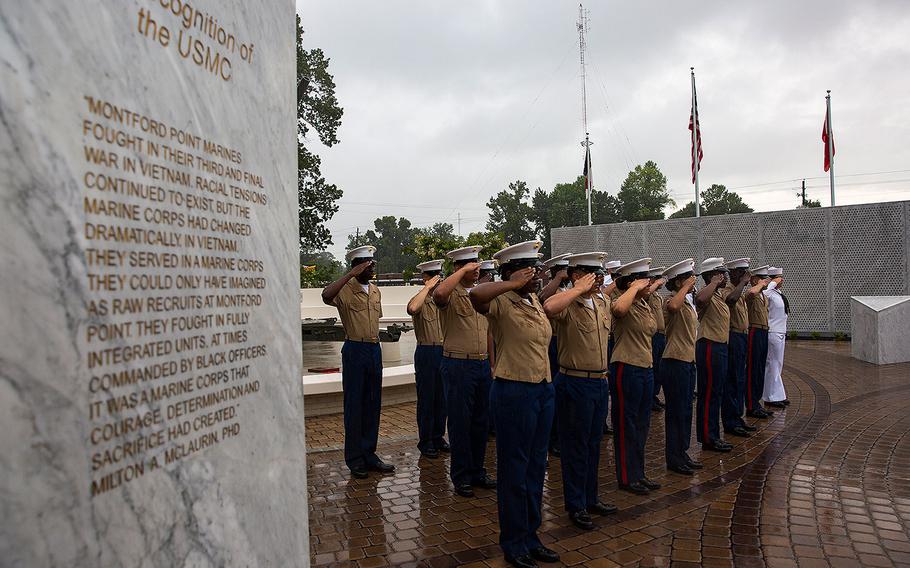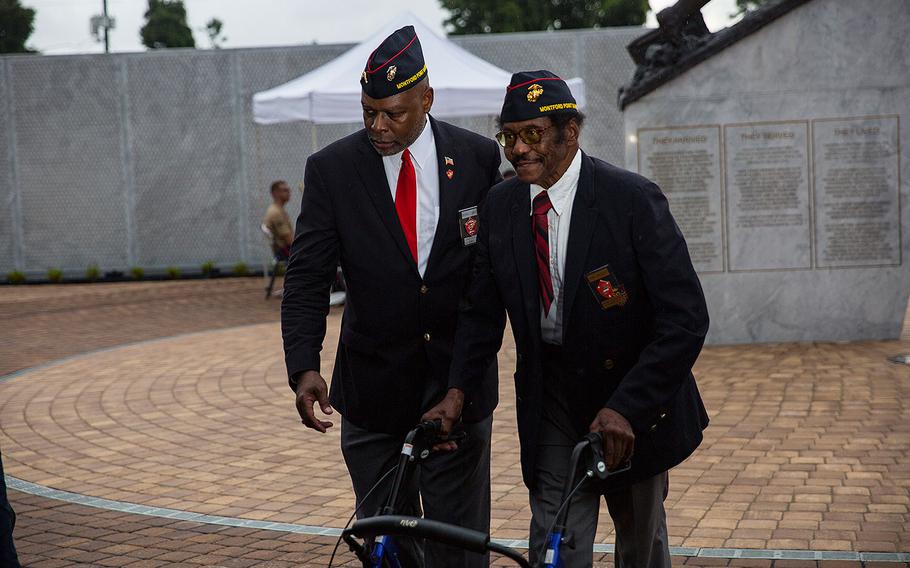 In a ceremony Wednesday, the completed National Montford Point Marine Memorial was formally transferred to the Secretary of the Navy and presented to the Montford Point Marines.
The $1.8 million memorial is part of Lejeune Memorial Gardens in Jacksonville, North Carolina.
In 1942, President Franklin D. Roosevelt gave the order allowing African-American men to join the Marine Corps. It was the last branch of the U.S. military to admit African-Americans. Because the service segregated the men, these first black Marines were not sent to a traditional boot camp. They were sent to a newly-established segregated camp — known as Montford Point — at Camp Lejeune, N.C.
From 1942 to 1949, about 20,000 black recruits went through training at Montford Point. The Marine Corps initially wanted to discharge the black Marines after WWII so the service could once again be all-white.
But the Montford Marines proved themselves invaluable and just as capable, fighting alongside their white counterparts in the bloodiest battles of the Pacific, including Iwo Jima, Okinawa, Saipan, Guam, Tinian and Peleliu.
In 2012, these veterans received the nation's highest civilian honor, the Congressional Gold Medal.
The memorial in North Carolina was dedicated on July 29, 2016. Three concentric circle patterns represent the ripples of influence that change the country, according to the Jacksonville Tourism Development Authority. An artillery canon represents the weaponry Marines used and trained with and the sculpture represents the Montford Point Marines' shift from support personnel to defenders during World War II. A wall of stars includes about 20,000 gold stars that represent the Montford Point Marines who served during World War II.