Harrier pilot ejects during takeoff from Djibouti airport
---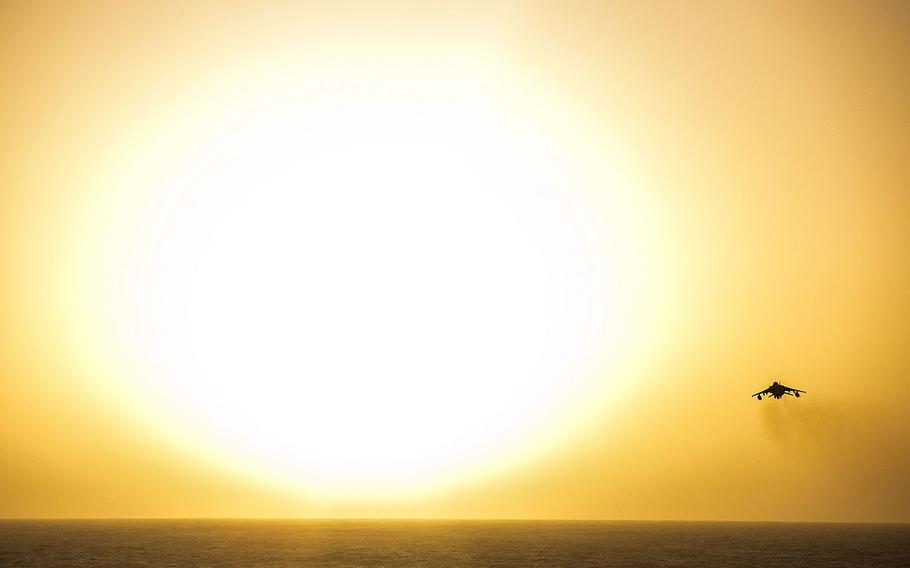 An AV-8B Harrier pilot was receiving medical care after ejecting during a takeoff from Djibouti Ambouli International Airport on Tuesday, shortly after 4 p.m., local time.
The pilot, assigned to Marine Medium Tiltrotor Squadron 162 and embarked aboard the USS Iwo Jima, was in stable condition while being evaluated at Camp Lemonnier's expeditionary medical facility, according to a U.S. Navy news release.
There were no reports of injuries to personnel on the ground or damage to the infrastructure at the airport.
The cause of the crash is under investigation.
---
---
---
---