Former Marine comes up aces for his mom
---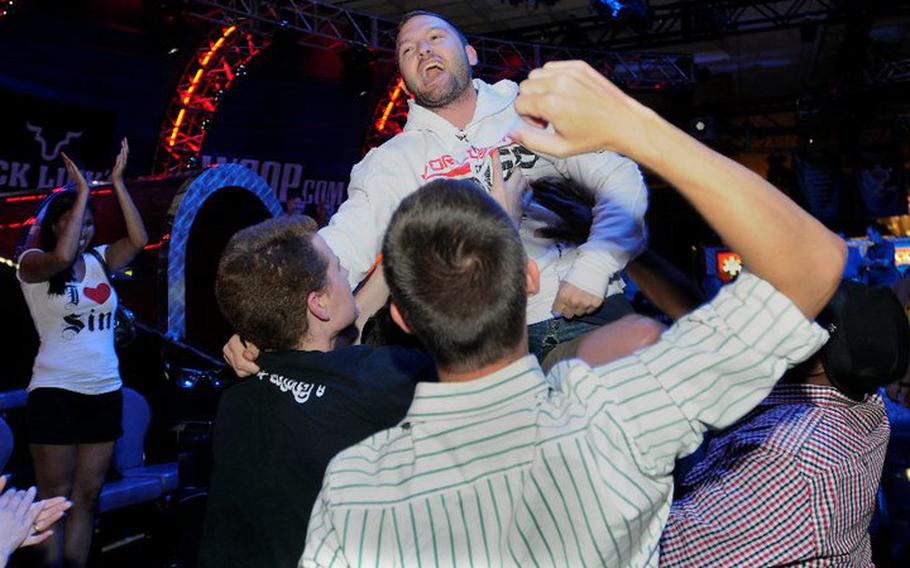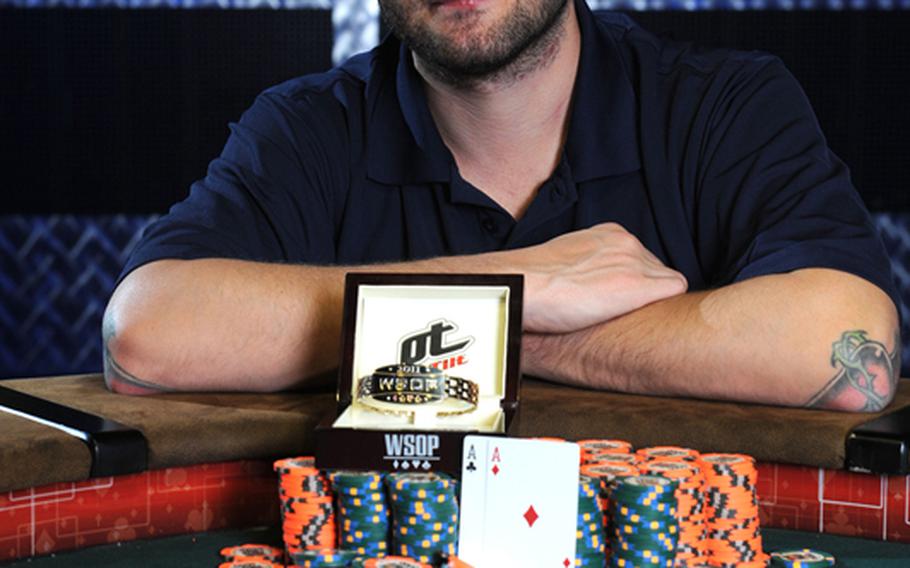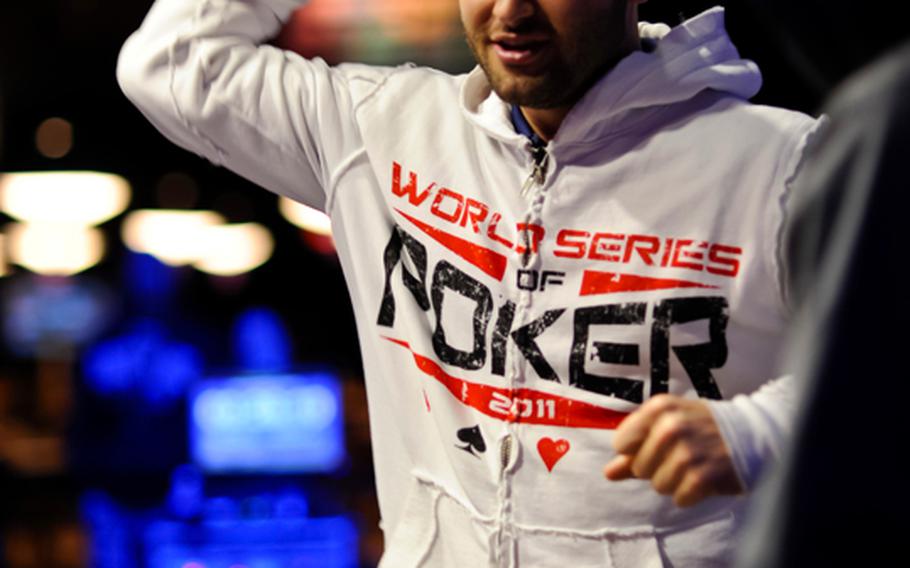 RAF MILDENHALL, England — On the way from Afghanistan to Texas to visit his ailing mother, former Marine Ken Griffin took a gamble on a gamble, and won: He won a World Series of Poker championship in Las Vegas and walked away with $455,356, enough to cover his mother's mounting medical bills.
Griffin wasn't scheduled to be in the country for the WSOP series. After serving 8 1/2 years as an active-duty Marine and two years in the Marine Reserve, he left the service in October 2004 and has been working as a contractor all over the world since, he said from the U.S. in an interview conducted via email and by phone.
Griffin said he had been working in Afghanistan for a few months when he learned his mother had been diagnosed with a serious autoimmune disease and needed chemotherapy.
A week later, Griffin was on a plane to Las Vegas to pick up a used car he'd bought from a friend. He decided to enter one, possibly two, poker tournaments before driving home to be with his mother, who faces a long journey of her own.
"It worked out," Griffin said.
He used a portion of his winnings to pay his mother's medical bills and gave her some additional cash to help out between paychecks.
"It's nice to be able to take care of her," he said.
His buddy and a fan at the tournament, former Marine Joe Lee, called the win "nothing short of inevitable."
"Everyone I know that has worked with Ken for any length of time expects greatness out of him, and it's not at all surprising to me that he won a WSOP bracelet," Lee said, referring to the coveted gold bracelet awarded by the poker organization.
Lee said Griffin phoned his mother first thing to say, "I did it. I won, and I'll be home soon."
Undeterred by the more experienced players at the final table, including former winner Antonio Esfandiari, Griffin said he felt confident through the entire tournament, which had 2,890 entrants.
"In my event, I felt confident all the way through, but I didn't feel 100 percent certain until after Antonio Esfandiari busted the final table," Griffin recalled. "It was really difficult to make moves with him sitting there and I was happy to see him go.
"I put my foot on the gas after that happened. Also, I played for the bracelet from Day 1. I never played just to [win] cash, or just to make the final table. I played to win."
So, Griffin didn't hesitate to bet it all in Event 45, No-Limit Texas Hold 'em. With a pair of aces, he called his opponent's bluff and flipped over his winning cards to an eruption of cheers from his supporters, including his younger brother and a couple of former Marine buddies. The final five cards fell perfectly for the Texas native, and in only his third WSOP event he won a coveted gold bracelet, $455,356 and a place in poker history.
"I've told people that I felt like I could sit at any table in the world and win, and I think I proved that," Griffin said of his June 28 victory.
Griffin stayed in Las Vegas for a while for a chance to play in another, larger event with a top prize in the millions of dollars, but he retired from the tournament a few hundred places from any money.
Although he has had a couple of sponsorship offers, he hasn't completed any contracts, he said. He isn't returning to his contracting job, he said, but is headed back to Houston to go into the real estate business with a friend.
While sponsorships and the prospect of playing cards for a living are appealing, Griffin said he plans to keep working, but find a balance between his job and poker tournaments. Next up: the Legends of Poker tournament in late August.
---
---
---
---