Court-martial for Marine Raider accused in Green Beret's death in Mali to begin Monday
By
Stars and Stripes
June 4, 2021
---
The court-martial for a Marine Raider charged with murder and other crimes in the 2017 strangulation death of a Green Beret in Mali is set to begin Monday on Naval Station Norfolk, Va., officials announced Friday.
Gunnery Sgt. Mario Madera-Rodriguez is expected to plead not guilty to the slew of charges — among them felony murder, involuntary manslaughter and obstruction of justice — that he faces in the death of Army Staff Sgt. Logan Melgar while they were deployed to the west African nation on a counterterrorism mission. Madera-Rodriguez is the fourth special operator to face a judge in the case, after another Marine Raider and two Navy SEALs pleaded guilty in recent years to reduced charges for their roles in Melgar's death. All three were sentenced to prison.
Madera-Rodriguez' court-martial is scheduled to span three weeks and will begin with jury selection on Monday and Tuesday, after the Marine elected a trial by eight military members, according to a Navy statement. Opening statements for the trial are expected to begin Wednesday, said Brock Vergakis, a Navy spokesman.
The Marine faces the potential of life imprisonment if found guilty of the felony murder charge.
Colby Volkey, the attorney representing Madera-Rodriguez, did not immediately respond Friday to a request for comment.
Melgar, a 34-year-old member of the Army's 3rd Special Forces Group, was killed in the pre-dawn hours of June 4, 2017, when the quartet of U.S. special operators broke into his room where he was sleeping, in an incident those involved have described as a booze-fueled prank that went wrong. In previous court testimony, Special Forces colleagues described Melgar as a stellar Green Beret leader who was well liked, but his widow, Michelle Melgar, testified he was struggling through the Mali deployment and did not get along with some of the other troops, especially members of the elite SEAL Team 6, with whom he shared housing.
The three defendants who pleaded guilty to reduced charges in Melgar's death — former Marine Raider Staff Sgt. Kevin Maxwell Jr., and former SEAL Team 6 chief petty officers Adam C. Matthews and Tony DeDolph — testified the prank was meant to avenge perceived slights by Melgar to another special operator. Matthews and Maxwell fingered DeDolph as the primary instigator, who initially hatched the plan and handed out assignments for the break in and subsequent "tape job" of Melgar as the night stretched on.
Maxwell, who described himself as Melgar's friend, testified DeDolph came up with the "ridiculous, over-the-top idea" to remediate Melgar by bounding him with tape and recording the incident to embarrass the soldier. The incident was meant to culminate in a "sexual molestation" of Melgar captured on video, Maxwell testified. But that never occurred.
After the four U.S. special operators — alongside a British expatriate and two Malian locals —busted through Melgar's bedroom door with a sledgehammer and secured his arms and legs with duct tape, DeDolph, a former mixed martial arts fighter, rendered the Green Beret temporarily unconscious with a chokehold, Maxwell and Matthews testified. Melgar then went into shock as DeDolph placed him into a chokehold for a second time. The group performed CPR and, eventually, an emergency tracheotomy before rushing Melgar to a local clinic where he was pronounced dead, according to Maxwell.
Maxwell testified Madera-Rodriguez swung the sledgehammer to break into Melgar's room. The group received permission to enter from Melgar's supervisor before breaking in, Maxwell and Matthews said in court.
As part of their plea deals, Matthews, Maxwell and DeDolph agreed to testify at Madera-Rodriguez' trial, officials have said.
Matthews pleaded guilty for his role in Melgar's death in May 2019, and he was sentenced to one year in prison. Maxwell pleaded guilty in June 2019 and received a four-year prison sentence. DeDolph pleaded guilty in January. He was sentenced to 10 years in prison.
Madera-Rodriguez enlisted in the Marine Corps in 2003 and joined the elite ranks of the Marine Raiders in 2010, his Marine Corps service records show. In addition to serving in Mali, he served in Iraq.
Melgar, a Special Forces engineer sergeant, enlisted in the Army in 2012 and joined the Fort Bragg, N.C.-based 3rd Special Forces Group about one year later. In court testimony, Green Berets described him as a mature and fast-rising star in the unit who had proven himself in intense combat in Afghanistan.
"I would say the type of meticulousness, professionalism, candor and excitement Logan brought were extremely rare, even among elite operators,' Chief Warrant Officer 2 Kevin Strupkus, who commanded Melgar in Afghanistan, testified in 2019. "Third Group lost a phenomenal operator."
dickstein.corey@stripes.com
Twitter: @CDicksteinDC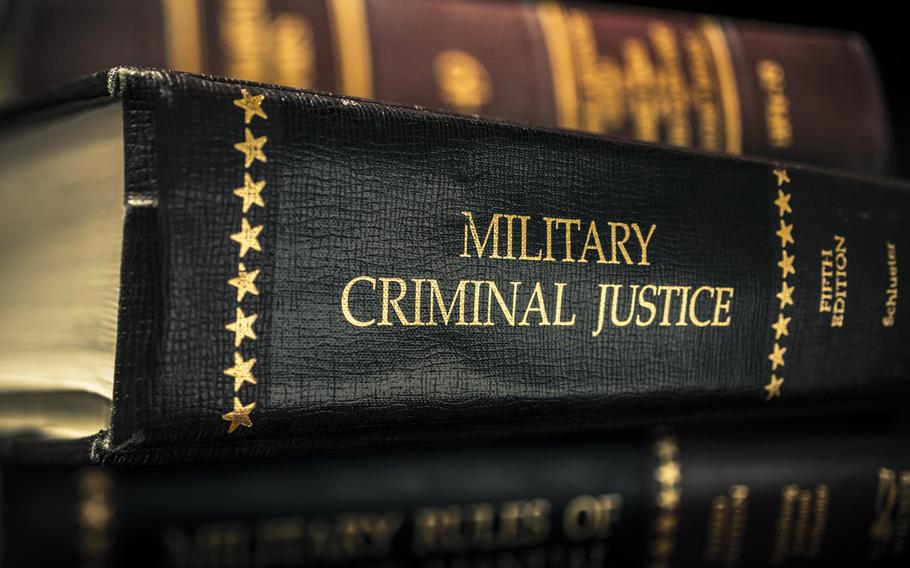 ---
---
---
---