Coast Guard rescues driver from surf in northern California
---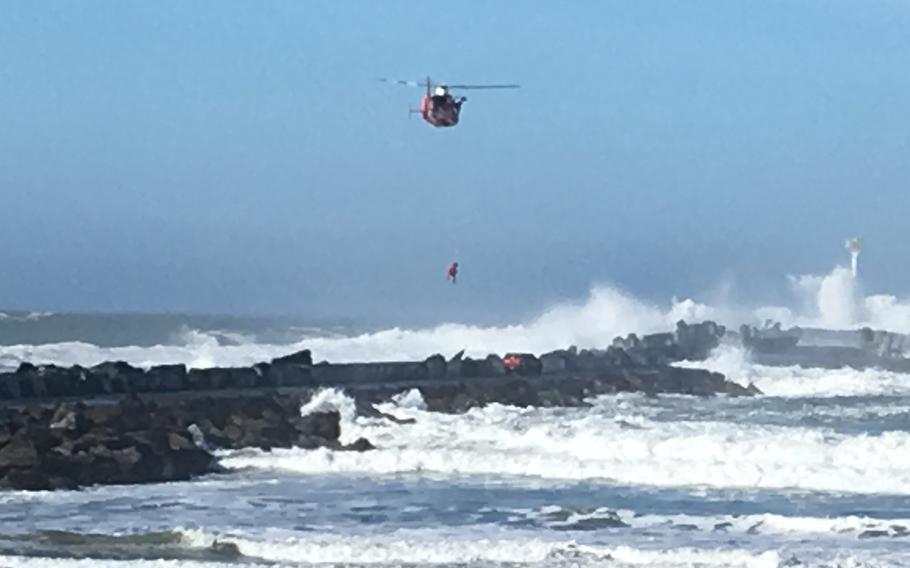 EUREKA, Calif. — A driver got a close look at high surf in Humboldt Bay but the up-close experience led to a rescue by the U.S. Coast Guard.
The San Francisco Chronicle reported that despite a high-surf advisory last week, the driver of a red Toyota drove out to the end of a jetty, quickly becoming overwhelmed with high waves.
A couple walking their dog on the beach saw the stranded driver and called 911.
The Coast Guard responded, rescuing the driver of the vehicle by helicopter. Rescuers left the vehicle on the jetty until conditions improved.
It is not clear why the driver went out on the jetty.
___
Information from: San Francisco Chronicle
---
---
---
---