Coast Guard cutter returns to Key West after 3-month counter-drug patrol in Pacific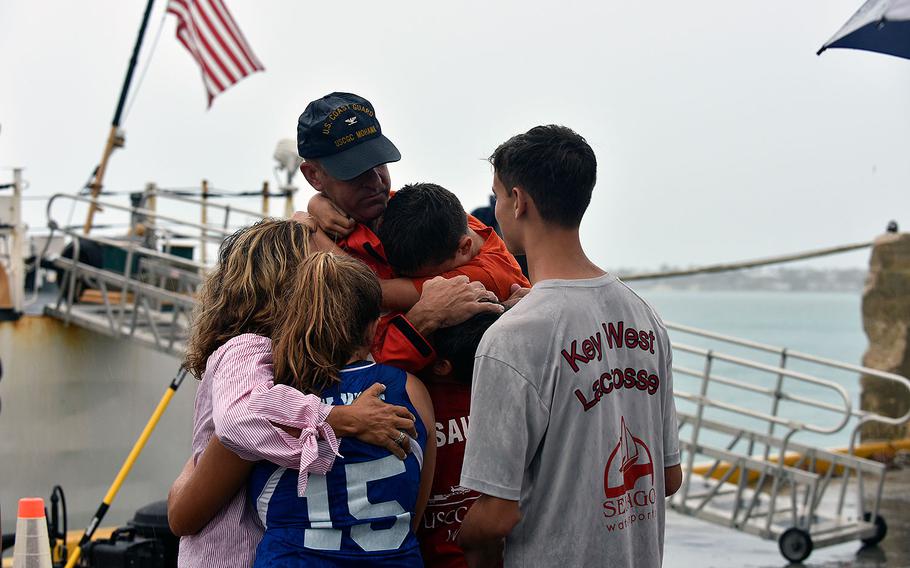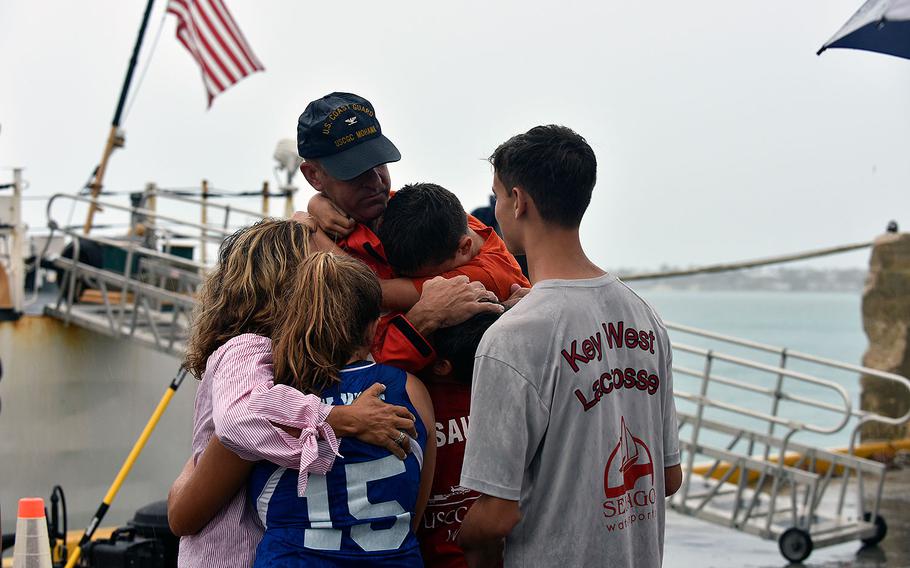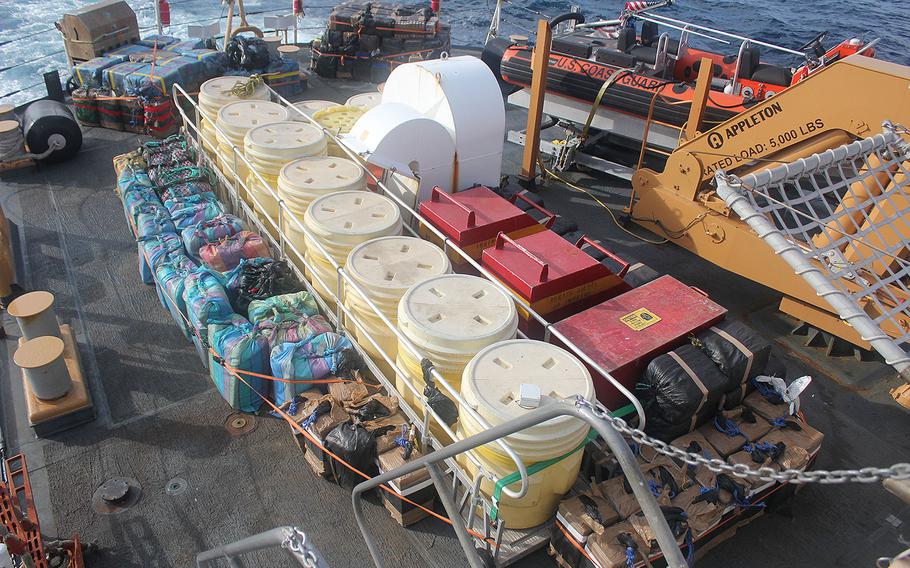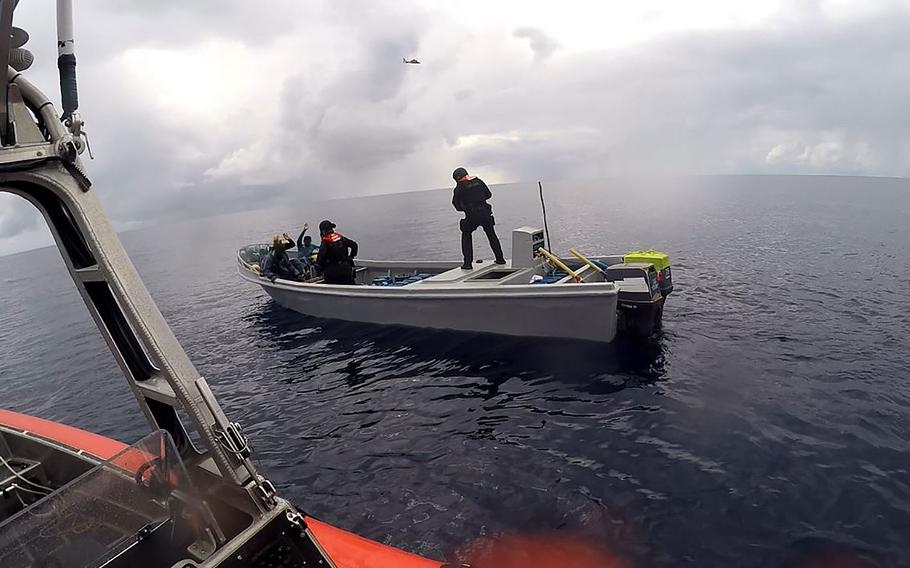 The Coast Guard cutter Mohawk returned home to Key West Saturday, following a three-month counter-drug patrol in the Pacific Ocean.
The crew interdicted 14 vessels that were smuggling illegal narcotics, according to a news release. A total of 41 suspected smugglers were detained and approximately 12,000 kilograms of cocaine was seized.
MH-65 Dolphin helicopters from the Coast Guard Helicopter Interdiction Tactical Squadron extended the Mowhawk's operational range.
During one 36-hour period, the Mohawk interdicted four vessels, the Coast Guard news release said.
A video of bales of contraband being jettisoned from a go-fast vessel in the Eastern Pacific was also released. The vessel was ultimately stopped by the cutter Mohawk.