Coast Guard rescues 4 after fishing boat sinks 70 miles off coast of St. Petersburg
By
Tampa Bay Times
February 15, 2022
---
(Tribune News Service) — The U.S. Coast Guard rescued four people who were on a life raft Monday after their fishing boat sank about 70 miles west of St. Petersburg.
An MH-60 Jayhawk helicopter air crew from Coast Guard Air Station Clearwater hoisted the four onto the aircraft after the fishing vessel Right Stuff sank.
The Coast Guard identified the four as Matt Whites, 42, Heather Whites, 40, Nicole Mendez, 22, and Mickey Maguire, 26.
The Coast Guard was alerted to the sinking by an Emergency Positioning Indicating Radio Beacon — or EPIRB — distress signal from the sinking boat prior to the occupants jumping onto the life raft.
An alert was sent to other boats in the area and a Good Samaritan stayed on scene during the rescue, the Coast Guard said.
Coast Guard officials said the occupants had the right equipment on board to survive such an ordeal.
"This event highlights the importance of having proper survival gear and the thorough preparation by the crew of the vessel," said, Lt. Cmdr. Jason Maddux, Jayhawk helicopter pilot at Air Station Clearwater. "Having lifejackets, and a liferaft was critical for the survival of these four individuals."
©2022 Tampa Bay Times.
Visit tampabay.com.
Distributed by Tribune Content Agency, LLC.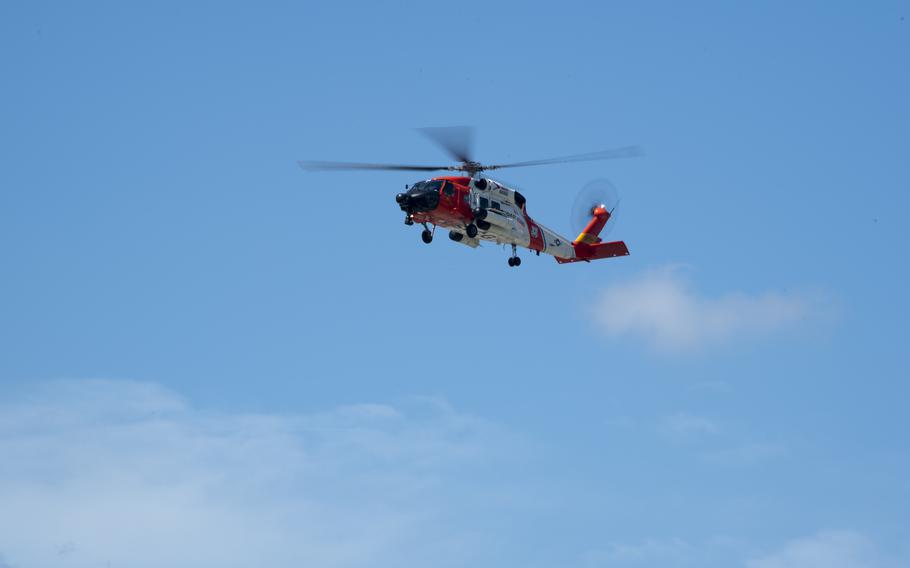 ---
---
---
---