Widow of Fort Hood soldier found dead in Killeen last month arrested on animal cruelty charges
by
Rose L. Thayer
July 17, 2020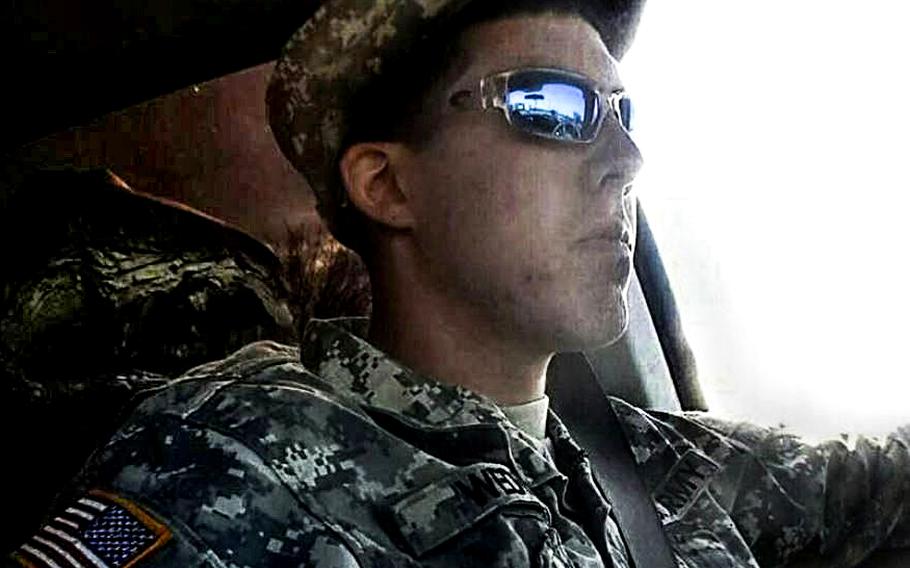 AUSTIN, Texas — The widow of Fort Hood soldier Pvt. Gregory Wedel-Morales, who was found dead in Killeen last month, was arrested Thursday at her on-base residence on animal cruelty charges, according to base officials.
The Fort Hood Military Police desk received a call at around 10 a.m. Thursday from someone reporting animal cruelty and neglect at the home of Penny Morales, a civilian who was married to Wedel-Morales, according to a statement released by Fort Hood officials. About two hours later, Morales was taken into custody in relation to possible cruelty to dogs.
"She will be issued Magistrate Court citations for the alleged offenses and will be release her to her own recognizance," according to the statement. "There is no indication that this incident was related to the case looking into the death investigation of Pvt. Gregory Morales."
Fort Hood officials declined to release the full police report of Morales' arrest and details about the animal cruelty allegations without a Freedom of Information Act request.
The Killeen Police Department is leading the investigation into Wedel-Morales' death after the 23-year-old's remains were found in a field in Killeen on June 19. He was last seen Aug. 19 driving in Killeen, the city located just outside the gates of Fort Hood, according to Army Criminal Investigation Command.
The Army initially declared him AWOL and listed him as a deserter, which blocked his family's wishes to have the soldier buried with full military honors. His unit, the 1st Cavalry Division, changed Wedel-Morales's status this week to active duty, which entitles him to full honors at burial, according to a statement from the division.
"His status was administratively changed based on trustworthy investigative updates into his disappearance in coordination with investigators," according to the statement.
Autopsy results are pending, and detectives from the Killeen police homicide unit continue to investigate the case alongside Army personnel. The two agencies are offering a reward of up to $25,000 to anyone with credible information on Wedel-Morales.
Thayer.rose@stripes.com Twitter: @Rose_Lori