Two soldiers killed in Afghanistan were paratroopers on first combat deployment
by
J.P. Lawrence
January 13, 2020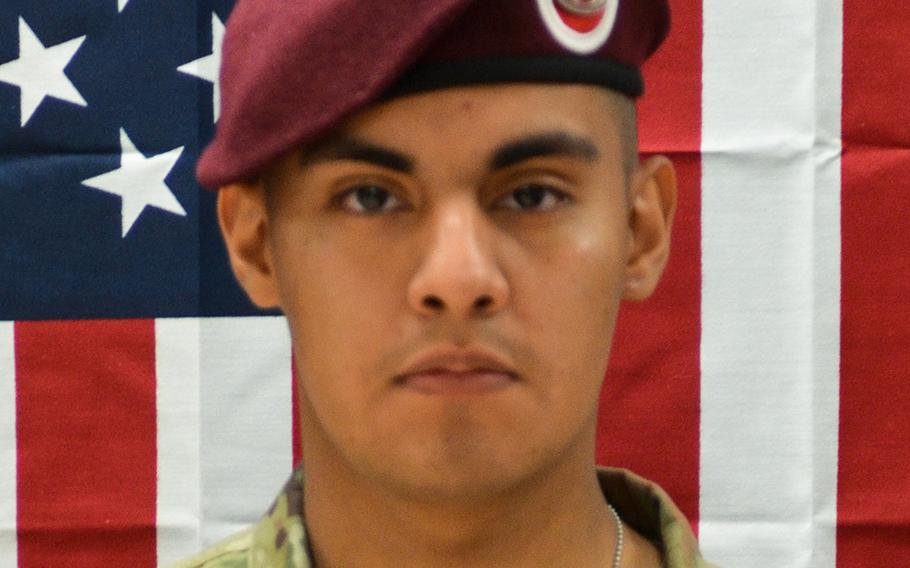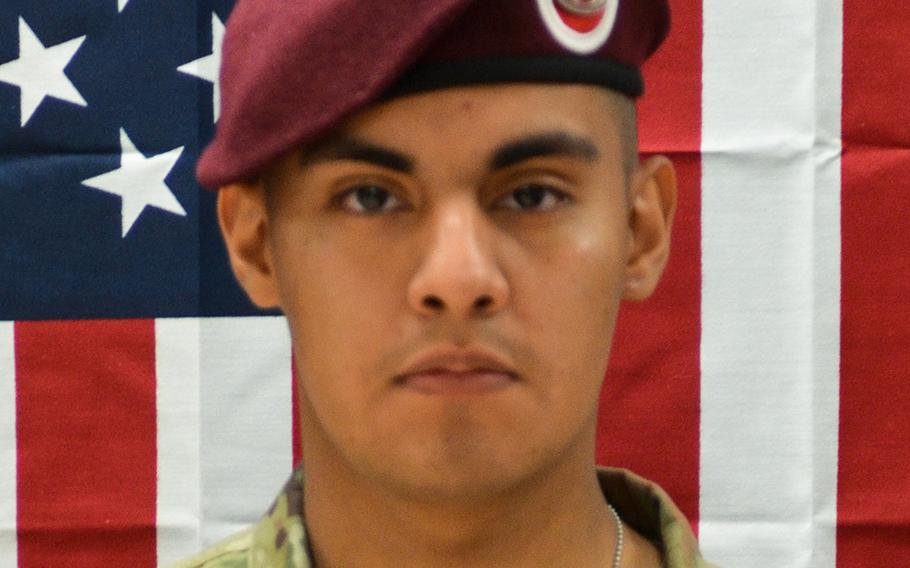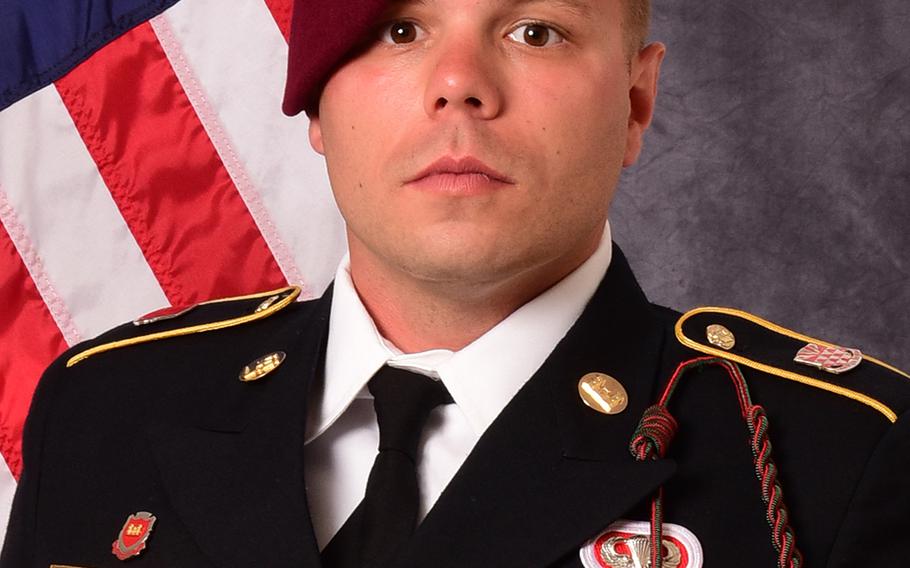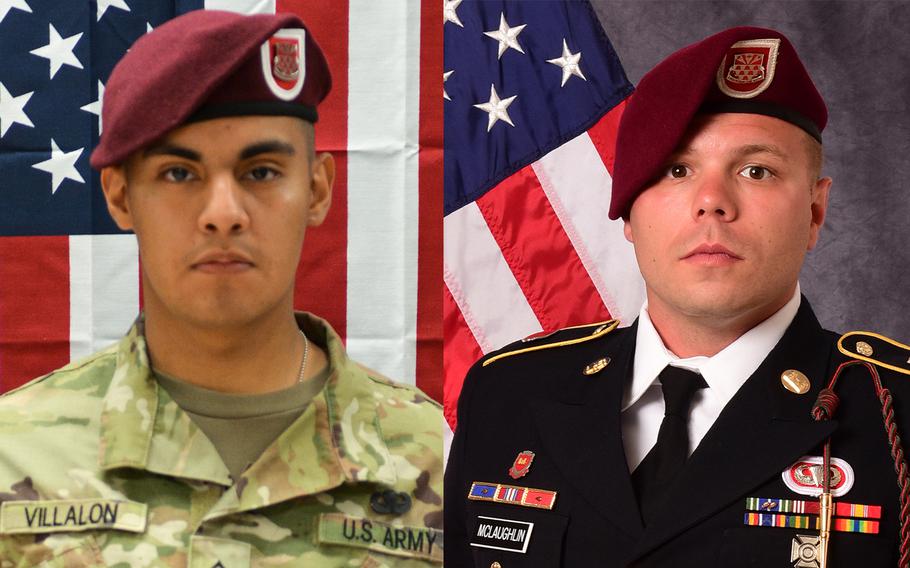 This story has been updated.
KABUL, Afghanistan — The Pentagon identified two American soldiers killed when their vehicle struck a roadside bomb Saturday in southern Afghanistan.
Staff Sgt. Ian Paul McLaughlin, 29, of Newport News, Va., and Pfc. Miguel Angel Villalon, 21, of Joliet, Ill., died after an improvised explosive device struck their vehicle, said a news release from the 82nd Airborne Division.
The soldiers were assigned to an element of the 3rd Brigade Combat Team, 82nd Airborne Division out of Fort Bragg, N.C., the statement said.
"When our nation called for its best Airborne combat engineers to deploy into harm's way, Staff Sgt. McLaughlin and Pfc. Villalon answered without hesitation," said the brigade combat team's commander, Col. Art Sellers, in a statement.
The attack occurred as the soldiers were participating in Operation Freedom's Sentinel, a U.S. training and counterterrorism mission.
The Taliban immediately claimed responsibility for Saturday's attack in a statement from spokesman Qari Yusouf Ahmadi, The Associated Press reported.
Two other U.S. soldiers from the 82nd Airborne Division were wounded in the attack, which occurred in the southern province of Kandahar, a spokesman for the division said.
Both slain soldiers were on their first combat deployment and each is a recipient of a Purple Heart and the Bronze Star Medal, the military said.
McLaughlin joined the Army in 2012 and leaves behind a wife and four children, the statement said.
His youngest child had been born while he was deployed, his cousin, Rachel Mathes, said in an email.
"He wanted to serve," Mathes said. "He died doing what he wanted to do."
He was known as the life of the party and a good man, said Saul Hernandez Jr., who served in the same platoon as McLaughlin at Fort Hood, Texas from 2013 to 2015.
"He was funny and always had a comeback for anything you said to him," Hernandez said. "He was a great soldier and he was proud to serve."
Villalon joined the Army in 2018 and is survived by his mother and father, the statement said.
"They will be honored, mourned, but never forgotten and we are committed to taking care of their families for life," Maj. Gen. James Mingus, the 82nd Airborne Division commander, said in the statement.
Earlier Sunday, Villalon was identified as one of the two soldiers slain by the city of Aurora, Ill., and Villalon's high school, East Aurora School District 131, via statements on Facebook.
"Our prayers and condolences are with the Villalon family during this tragic time," said Richard C. Irvin, the mayor of Aurora, in the statement. "Miguel was a young soldier with dreams for the future and a desire to make a difference in the world today.
Flags will fly at half-staff at state facilities in North Carolina, where they had been based, a statement by the governor there, Roy Cooper, said.
More than 2,400 American troops have died in Afghanistan since the 2001 U.S.-led invasion was launched in response to the 9/11 attacks.
Most of the 20,000 international troops now in Afghanistan are focused on training and advising Afghan security forces, with a smaller contingent taking part in a counterterrorism mission.
lawrence.jp@stripes.com Twitter: @jplawrence3