Special Forces colonel acquitted of sexual assault in Fort Bragg court-martial
by
Corey Dickstein
August 27, 2020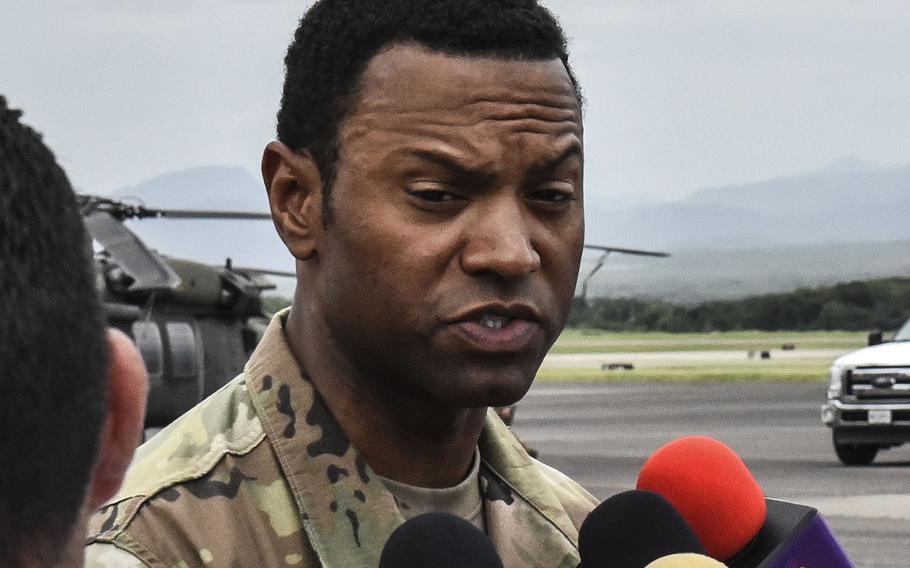 WASHINGTON — Army Special Forces Col. Kevin M. Russell was acquitted Thursday of five sexual-assault charges after a less-than-two-day court-martial at Fort Bragg, N.C., his attorney said.
Prosecutors accused Russell of raping a woman who was an Air Force captain at the time while they were deployed in Pakistan in June 2015, The Fayetteville Observer reported Wednesday after the first day of the court-martial. Before the trial, Army officials refused to make public any documents describing the allegations against Russell, a 28-year Army veteran now assigned to U.S. Army Special Operations Command at Fort Bragg.
"The jury deliberated for a little over an hour before rendering the verdict," Michael Waddington, Russell's attorney, wrote in an email after the trial. "We had confidence that the jury, once they heard the tremendous amount of blatant lies told by the government's star witnesses, would acquit [Col.] Russell."
Russell's accuser, the former Air Force captain who was not named as a reputed victim of sexual abuse, testified Thursday that she had a consensual sexual relationship with Russell during the deployment, the Observer reported. She testified that while Russell was away on a temporary assignment in Jordan, she had begun a sexual relationship with another captain who shared a house with Russell, the Observer reported without naming the male captain.
The woman said she was no longer interested in Russell. But on June 5, 2015, after having dinner with him and meeting with others for drinks she grew hazy, lost track of events and remembered "waking up to Col. Russell having sex with me," she testified, according to the newspaper. The woman testified she believed she had been drugged. She also testified she had three consensual sexual encounters with Russell after the June 5 episode.
Russell denied the charges, testifying Thursday that the woman had initiated the sexual interaction on June 5, during which she seemed coherent and did not appear intoxicated, the Observer reported. He said they continued to have a friendly relationship afterward.
He also testified Thursday that he was not made aware of any accusations of sexual assault until 2017, when the woman "threatened to ruin his career," according to the Observer.
Another witness, an unnamed lieutenant colonel, testified the woman had filed a restricted report of sexual assault sometime between October 2015 and early 2016, the Observer reported. A restricted report allows service members to disclose assault accusations confidentially without the possibility of a criminal investigation. She allowed that report to become unrestricted in April 2019, opening up a criminal investigation into the incident.
Waddington said Russell was clearly innocent of the charges. He accused prosecutors of building their case on "a pack of lies." The attorney said Russell had been vindicated by the truth and never should have faced the charges.
"The charges were brought because in today's political climate, almost every sexual allegation is sent to trial, even when the evidence is weak or nonexistent," Waddington said Thursday.
dickstein.corey@stripes.com Twitter: @CDicksteinDC
---
---
---