Soldiers met with warm greeting and a children's concert in northeast Poland
by
Immanuel Johnson
February 5, 2020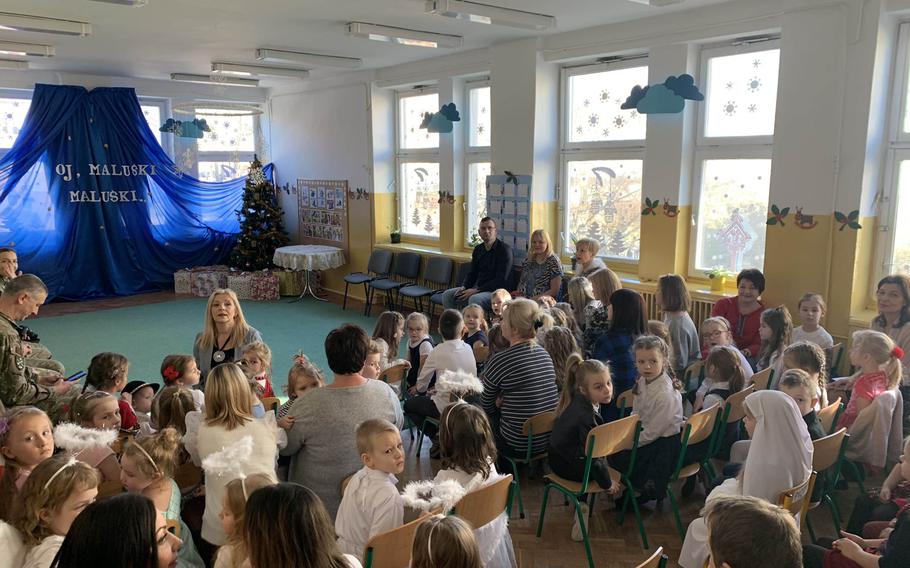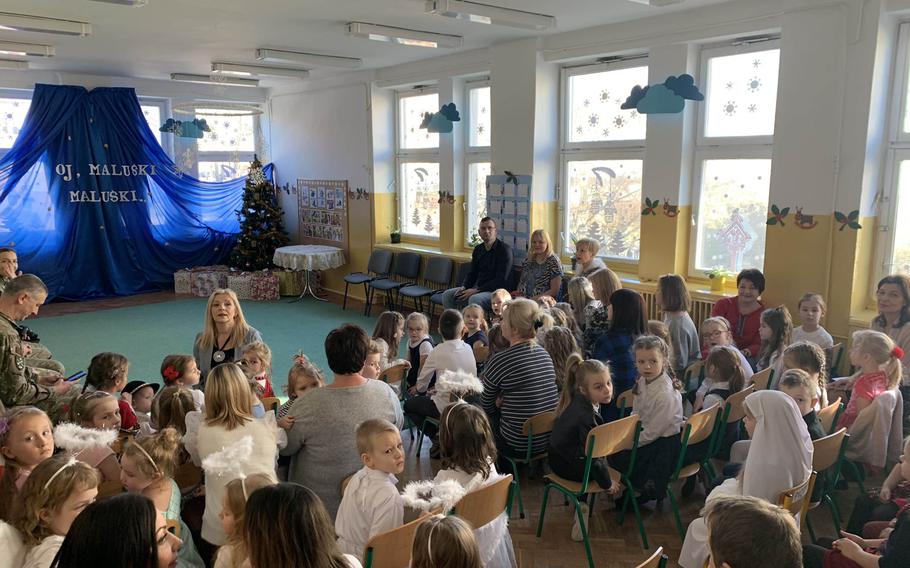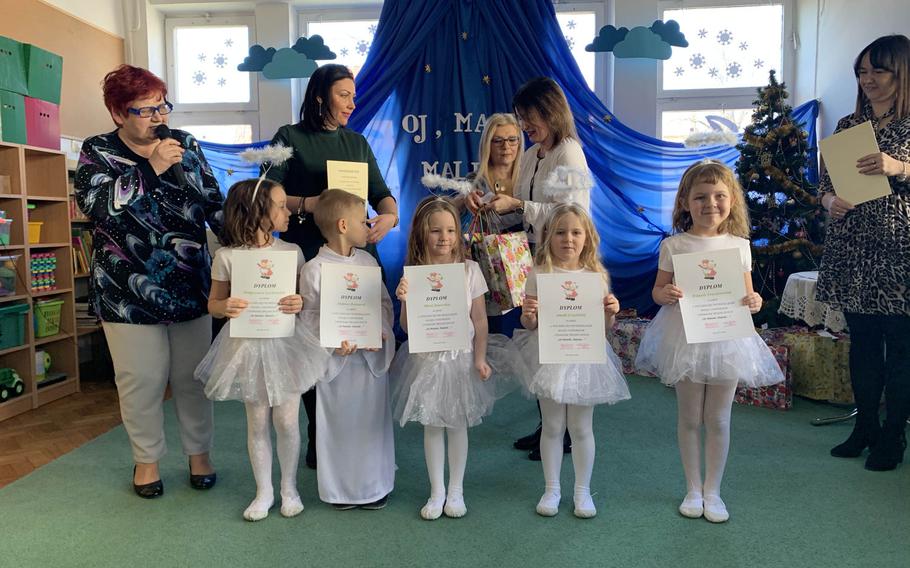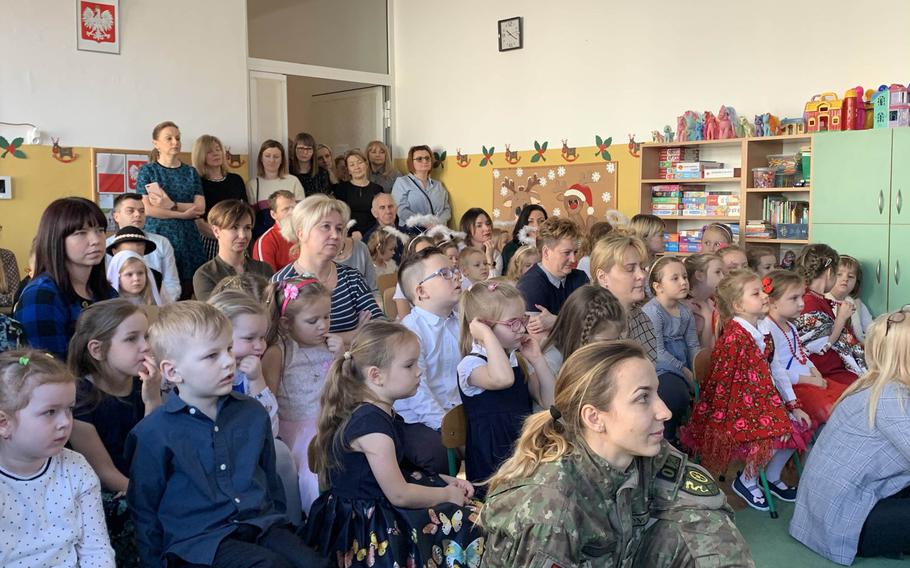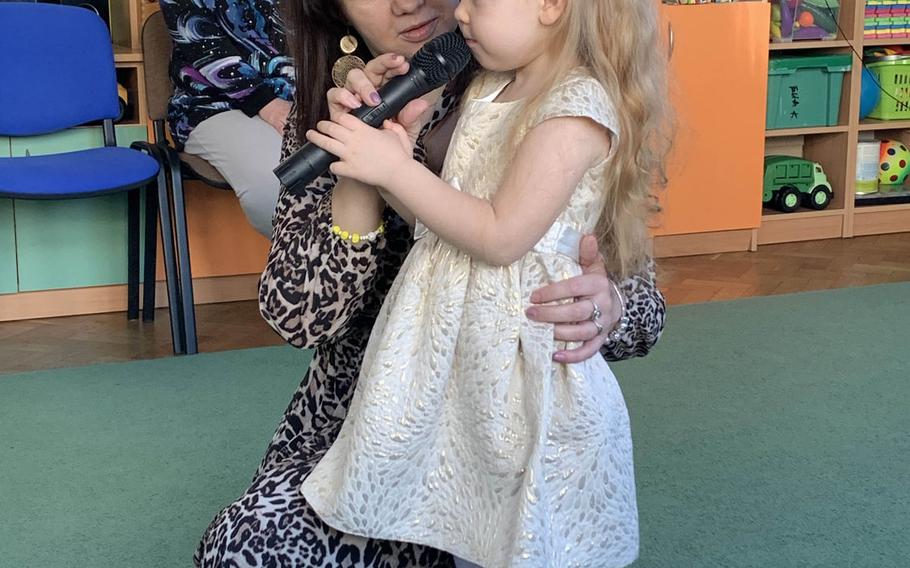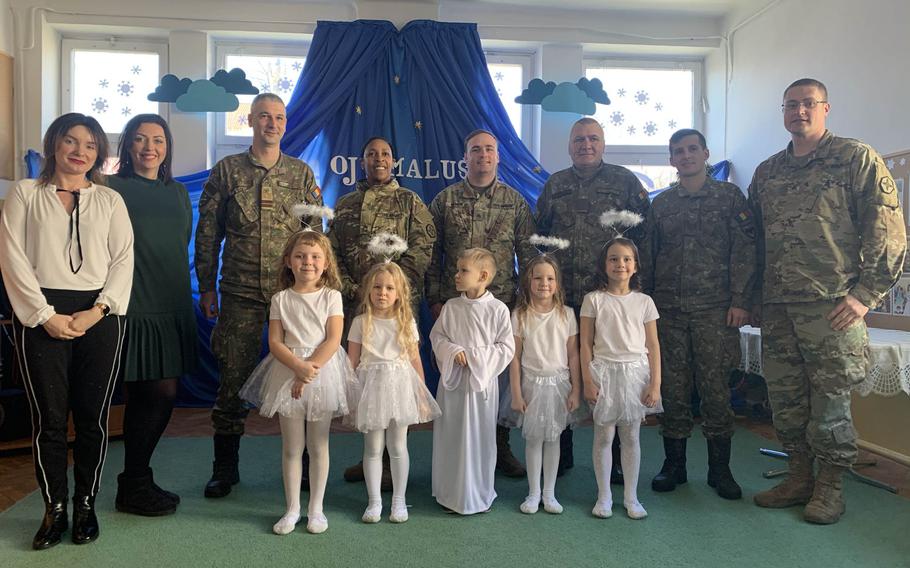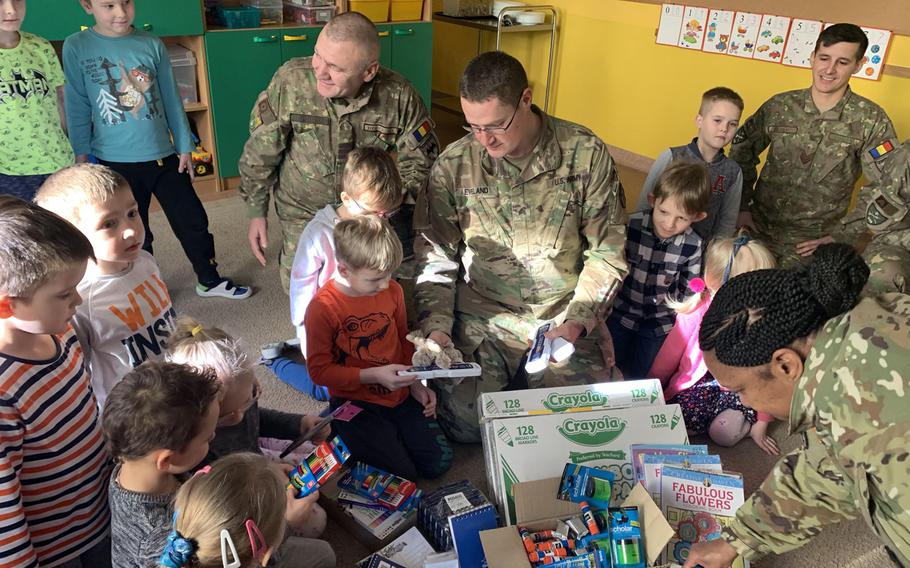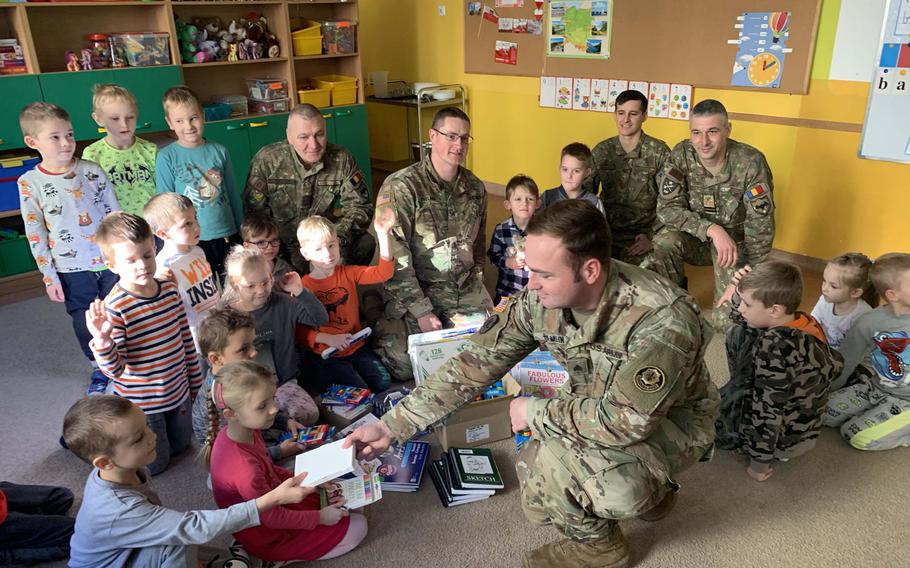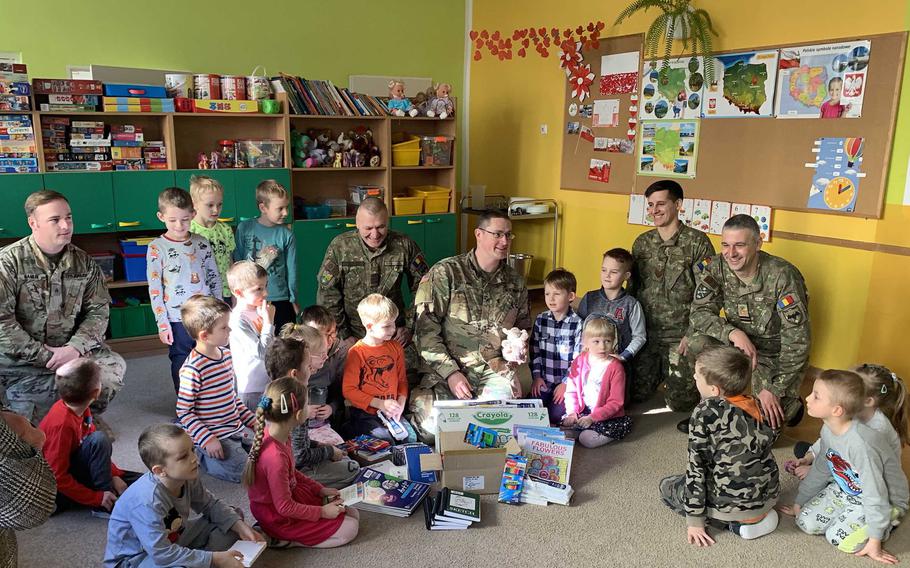 ELK, Poland — U.S. and Romanian soldiers deployed to NATO's northeastern flank took a break from the finer points of strategic deterrence Wednesday, to the delight of dozens of singing kindergartners.
Seven service members were special guests at the Miejskie Przedszkole school in Elk, a city of about 60,000 people that lies 40 miles south of Kaliningrad, a Russian exclave and hub of military activity.
The U.S. and other NATO allies hold events like these throughout the world to build community relations that, in some countries, begin with little trust. It's an easier task in Poland, where NATO is a security cornerstone and 79% of Pew poll respondents last year viewed the U.S. favorably, higher than any other nation in Europe.
That popularity was evident among the children, who sang nursery rhymes and songs in front of about 100 people.
"There are three things in Poland everyone looks up to: firefighters, the military and police officers," school director Irena Wierzbicka said. "The kids are very happy you guys are here. Just to show you, everyone wanted to take pictures with you."
The goal of the singing competition, now in its 17th year, is to familiarize children with public speaking and singing, Wierzbicka said. Children from neighboring schools were also invited to participate.
"Everybody sings at home in the mirror, we try and get the kids … so they can sing together," she said.
"Even though the holidays ended already, Christmas tradition in Poland is big. We wanted to wrap up the holiday season with a concert."
The children were called up to the front of the room and received certificates and gifts for their performances. U.S. Army Sgt. Austin Eveland, who is part of NATO's Enhanced Forward Presence and has been in Poland since October, helped give out gifts after his family mailed school supplies.
Soldiers visit multiple schools in Poland, where they teach the kids American games and in turn learn about Polish games, Eveland said.
"We speak English to them, hang out and show our presence," said Eveland, of the 652nd Regional Support Group at Fort Harrison, Mont.
Wierzbicka also invited the soldiers to a talent show in Elk that will feature singing, dancing and sports on April 25. Eveland said the U.S. side would be represented there.
"The goal here is to show the local community and the schools that (soldiers) are real people too, and not just protecting freedom," Eveland said.
Antoiemu Mikolajczyk, 6, said he plans to sing in the future and was grateful for the audience.
"It is very nice and makes me happy that people came to watch," he said.
johnson.immanuel@stripes.com Twitter: @Manny_Stripes