Soldier killed in Afghanistan was compassionate leader, say those who knew him
by
J.P. Lawrence
September 7, 2019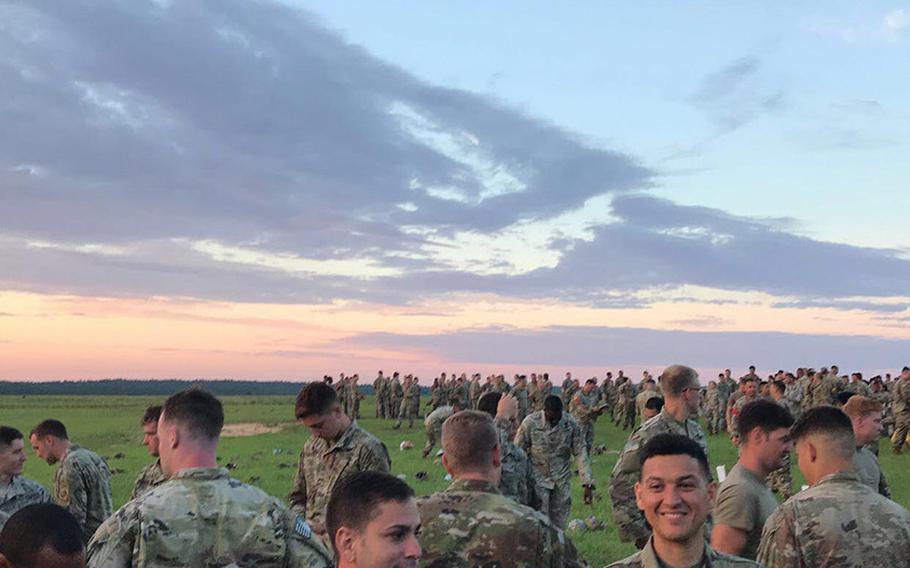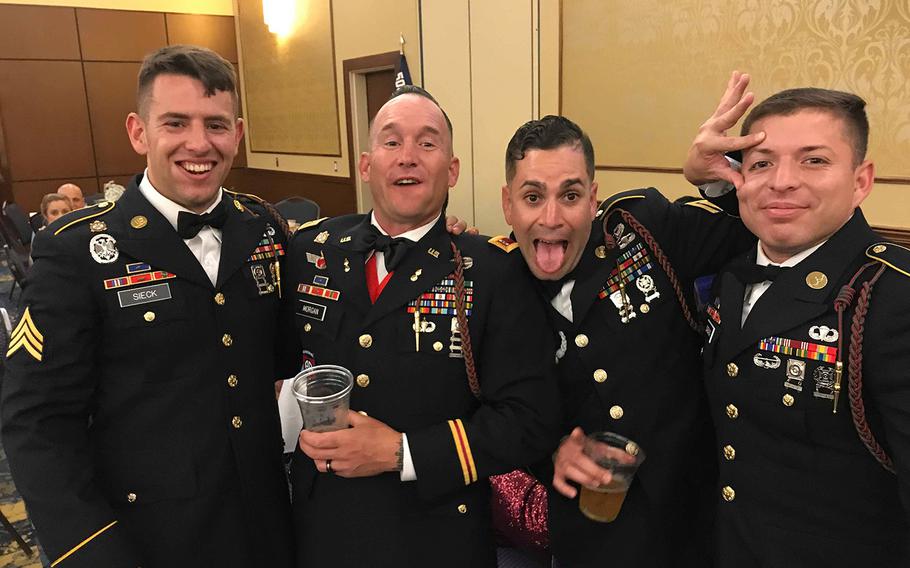 The U.S. soldier who died Thursday in Afghanistan from wounds in a bomb blast was a compassionate leader whose troops say he always encouraged people who are struggling to ask for help.
Now those soldiers are grappling with the loss of Sgt. 1st Class Elis A. Barreto Ortiz, 34, from Morovis, Puerto Rico, who left behind a wife, two sons and a daughter.
Barreto Ortiz, described as a "mainstay" in his unit by his leadership, died in a Taliban suicide bomb explosion Thursday and became the 16th U.S. combat fatality this year in Afghanistan as the Pentagon prepares to draw down its forces there after nearly 18 years of war.
He was assigned to the 82nd Brigade Support Battalion, 3rd Brigade Combat Team, 82nd Airborne Division, out of Fort Bragg, N.C., the Pentagon said in a statement Friday.
"This guy touched so many people's lives," recalled Sgt. Tylar Sieck, 24, a soldier in Barreto Ortiz's company.
Barreto Ortiz taught soldiers it was OK to say when they needed help, Sieck said. On missions, Barreto Ortiz always would say he was there to help, even if people thought they didn't need it. Now, Sieck said, he wants to employ what Barreto Ortiz taught him about being honest about needing help.
"Everyone is trying to act like we're fine, because that's what we do as paratroopers, but at the end of the day, we know we're struggling," Sieck said. "We're hurting, I'm hurting."
Barreto Ortiz joined the Army in August 2010. Family friends said Barreto Ortiz followed in the footsteps of his father, who also served.
"He was a great person, honest, caring and full of hopes and dreams," said his recruiter, Julio Torres, who signed him up in 2010. "I do carry a burden for his death, but in this line of duty, there is a risk."
Barreto Ortiz was assigned to 82nd Brigade Support Battalion, 3rd Brigade Combat Team, 82nd Airborne Division, in January 2018.
"With honor and courage, Sgt. 1st Class Barreto answered our nation's call to deploy and serve in Afghanistan," Col. Arthur Sellers, commander of the 3rd Brigade Combat Team, said in a statement.
Barreto Ortiz served as a wheeled vehicle mechanic with Sieck.
He had a way of making people laugh, Sieck and others said. Friends and fellow soldiers recalled him as funny and intelligent. In photos, he often cracked a wide, cheesy smile.
Everyone would call him "Papi," Sieck said, a nod to Barreto Ortiz's roots in Puerto Rico.
"He was always happy, a tremendous friend; he never said no," said Miguel Otero of San Juan, Puerto Rico, a friend of Barreto Ortiz for more than 30 years, since childhood.
Sieck said sometimes he would come into work steaming mad, and then see Barreto Ortiz, who would smile, or say something funny, or give him a hug.
"I'd be like, 'Stop it, man, I'm trying to be mad," Sieck recalled.
In a twist of fate, Sieck said he was supposed to deploy to Afghanistan with Barreto Ortiz but instead was selected for staff sergeant school. Sieck said knowing he was supposed to be downrange with his friend, as his right-hand man, makes the grief hit hard.
But he said he knows he's not the only one in the unit grieving.
"Everyone's hurting; there's paratroopers and soldiers all around Fort Bragg that are hurting," Sieck said. "A lot of our people are hurting in Afghanistan."
The blast that killed Barreto Ortiz also killed a Romanian soldier, Cpl. 3rd Class Ciprian-Stefan Polschi, 38, a married father of two on his third tour in Afghanistan.
At least 10 people died and another 42 were wounded in the explosion, Interior Ministry spokesman Nasrat Rahimi told The Associated Press.
Since the U.S. first launched military operations in Afghanistan in October 2001, more than 2,400 troops have been killed and more than 20,000 have been wounded in action, according to Pentagon statistics.
Sieck said many soldiers in Barreto Ortiz's unit spent hours during the past few days sharing stories about him.
He added, "It's still one of those things that's unreal, and you don't know how the f--- it happened."
lawrence.jp@stripes.com Twitter: @jplawrence3