Saenz takes over as new Grafenwöhr garrison commander
---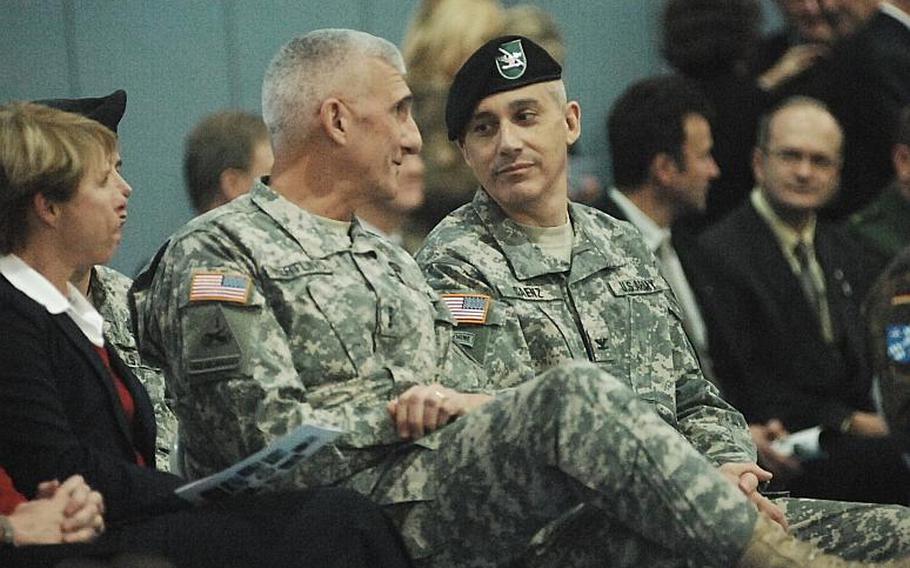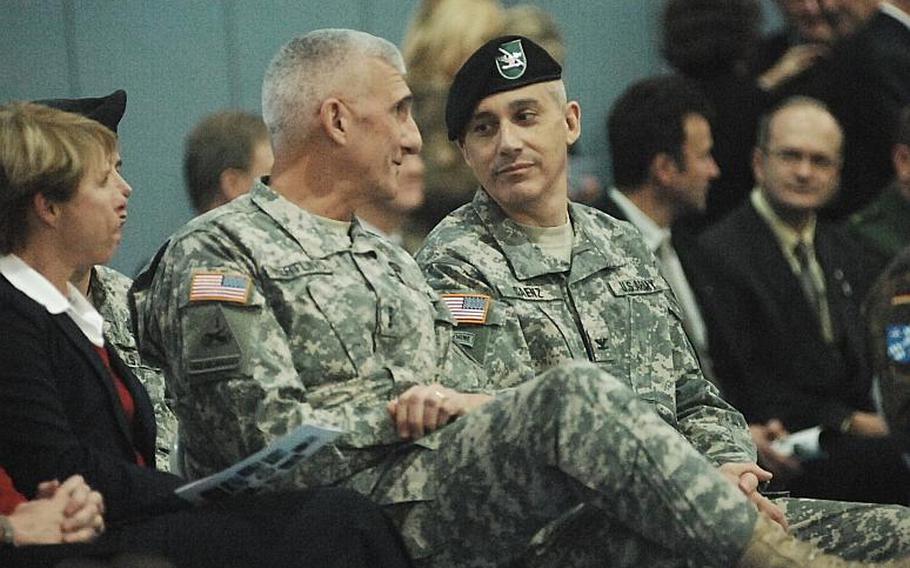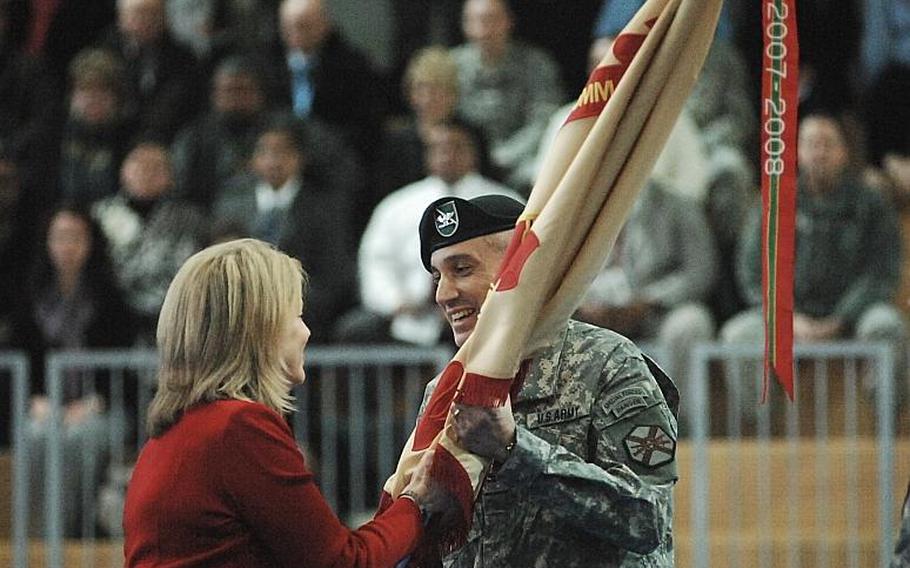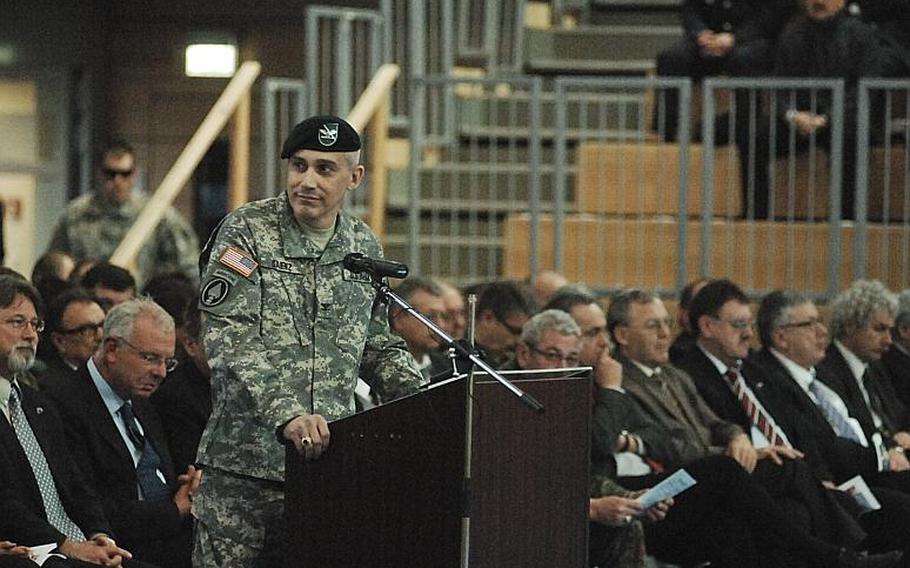 GRAFENWÖHR, Germany – As the Army's largest garrison in Europe transferred control to a new commander Tuesday, the commander of U.S. Army Europe indicated the base will see little change in the future, at least by number of soldiers.
In comments to reporters, Lt. Gen. Mark Hertling called Grafenwöhr a "critically important" installation, and he said discussions about force restructuring in Europe have included keeping a high number of soldiers stationed at the post.
"This is one of the installations where we want to maintain the number of soldiers we have regardless of the units," Hertling said after the ceremony.
Hertling's comments come days after Defense Secretary Leon Panetta announced that two Army combat brigades will leave Europe as part of the military's larger restructuring, but would not say which of the four brigades based in Europe would be withdrawn. Past plans have focused on the 172nd Separate Infantry Brigade, which is headquartered in Grafenwöhr, and the 170th Infantry Brigade in Baumholder. The announcement has generated hand-wringing in the local German community, where politicians have worried over the possible economic and employment impact of any significant change.
Amid such speculation, the garrison transferred control to its new commander Tuesday.
Col. James E. Saenz, 46, accepted the guidon from Installation Management Command-Europe director Kathleen Marin during an afternoon ceremony in the post gymnasium.
Saenz arrives from Fort Bragg, N.C., with a background heavy in special operations command and staff positions, as well as experience in Central and South America.
Fluent in Spanish, he was stationed at the U.S. Embassy in Guatemala and has been involved in counternarcotics missions in Latin America, according to a biography provided by the garrison. In 2006, he headed a detachment to Hanoi tasked with accounting for missing U.S. soldiers from the Vietnam War. Saenz is married and has two sons.
Beyond the restructuring, challenges facing Saenz include finding housing for redeploying soldiers of the 172nd and the consolidation of services between Rose Barracks and the main post.
The Grafenwöhr garrison is home to part of the 172nd, which is currently deployed to Afghanistan and scheduled to consolidate fully in the garrison upon return, and the 2nd Cavalry Regiment in Rose Barracks.
At full strength, the post — which oversees communities in Hohenfels, Garmisch and Rose Barracks — has about 42,000 soldiers, civilians and families, according to the garrison.
Saenz's command follows that of Col. Avanulas Smiley, whom the U.S. Army in Europe relieved of command in November, following an investigation into personal misconduct. The details of that investigation have yet to be released to Stars and Stripes, but Army Times reported he had an affair and expressed remorse.
---
---
---
---