Rohling takes command of US Army Africa
by
Norman Llamas
July 15, 2020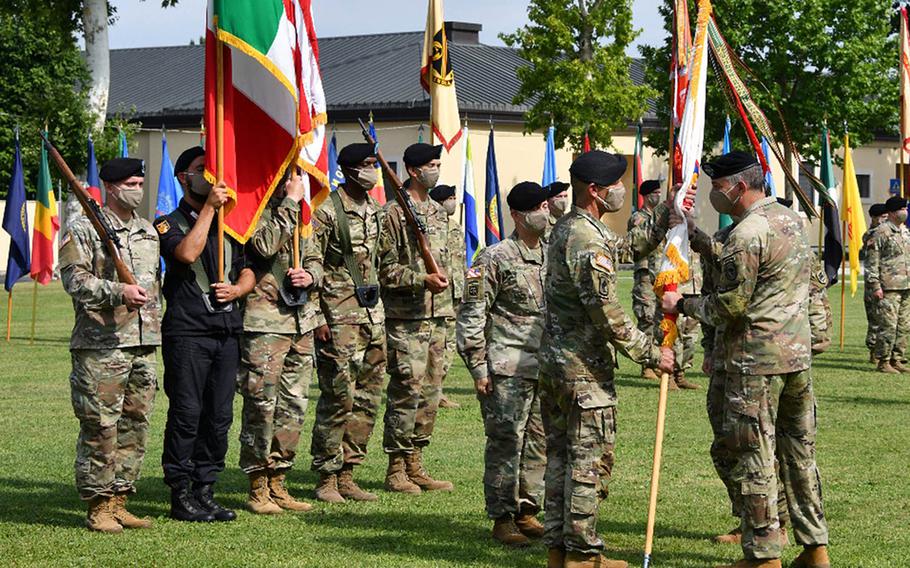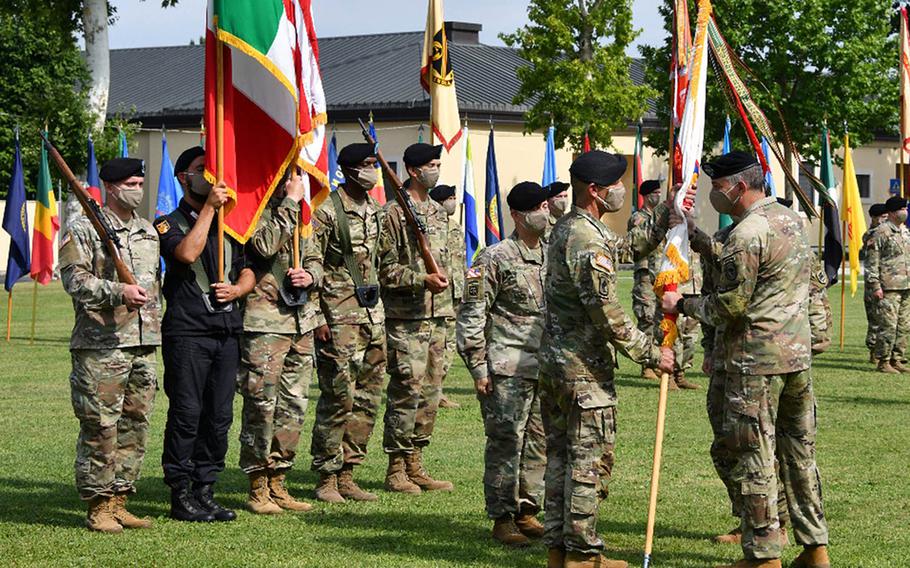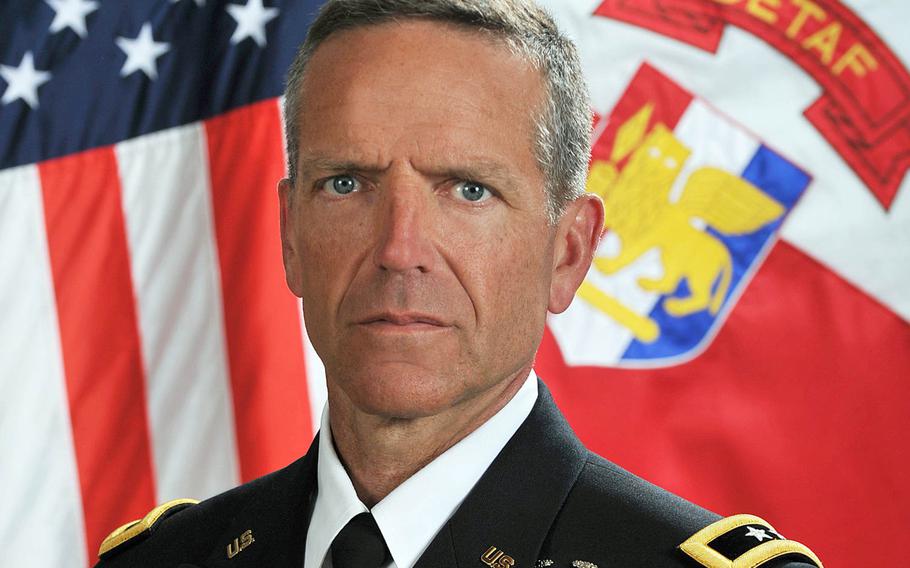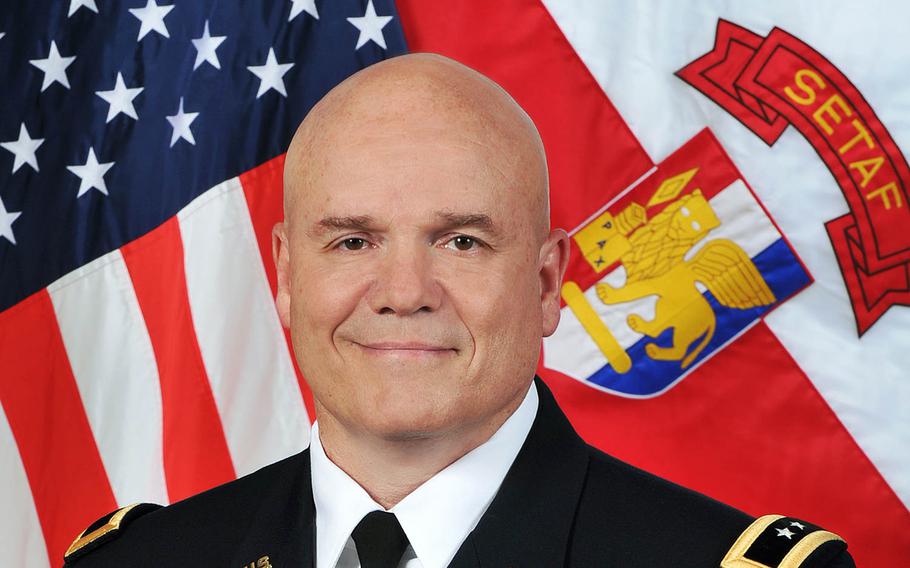 AVIANO AIR BASE, Italy — Maj. Gen. Andrew M. Rohling took charge of U.S. Army Africa on Wednesday at a ceremony in Vicenza marked by minimal attendance and rigorous hygiene measures due to coronavirus restrictions.
"This is the third COVID-19 compliant change of command ceremony I have attended this month," said Gen. Stephen J. Townsend, the head of U.S. Africa Command, as he officiated the ceremony at Caserma Ederle, where Rohling took over from Maj. Gen. Roger L. Cloutier, Jr.
"It was also the most disciplined one as I had to sanitize my hands in the middle of the ceremony," Townsend said jokingly.
Cloutier is due to be promoted at the end of July and will assume command of NATO's Allied Land Command in Izmir, Turkey.
"Under Cloutier's leadership, exercise African Lion, AFRICOM's largest military exercise grew in scope and size," Townsend told the live audience and viewers on Facebook. He was looking forward to the integration of Italian forces into next year's exercise, Townsend said.
Cloutier, who has been in charge since 2018, thanked senior Army leaders who have visited Africa to see what USARAF has been doing.
"Those of us who have traveled to Africa, we know that nothing compares to being there in person and engaging with our partners face-to-face," he said.
Rohling first commissioned in 1989 as an infantry officer and most recently served as the U.S. Army Europe deputy commanding general in Wiesbaden, Germany. He previously served two tours in Italy, one in command of the 173rd Airborne Brigade.
"I look forward to the opportunities and the rewards, the challenges and the differences this command will make across the 53 countries of Africa," he said.
llamas.norman@stripes.com Twitter: @normanllamas