Private deployed to Afghanistan dies from noncombat-related illness
---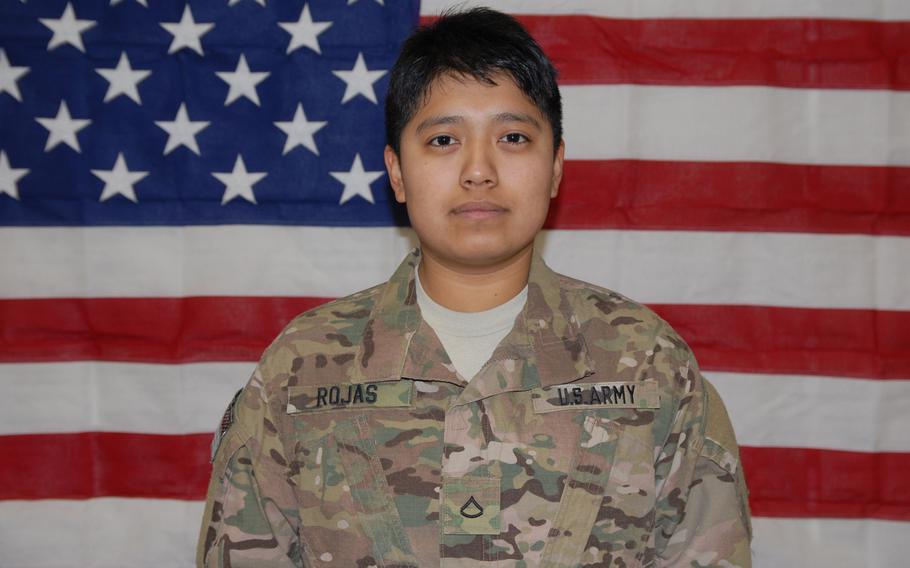 KAISERSLAUTERN, Germany — A U.S. Army private serving in Afghanistan died Saturday in Germany from a noncombat-related illness, the Defense Department said Monday.
Pfc. Daniela "Dani" Rojas of Los Angeles was medically evacuated to Germany on April 30 and immediately transferred to a German hospital in Homburg, a spokeswoman for the military's Landstuhl Regional Medical Center said.
Military officials would not provide details about Rojas' illness.
Landstuhl spokeswoman Marie Shaw said Rojas was taken to Homburg after her medical evacuation flight landed at Ramstein Air Base because her illness "would have required treatment beyond our capability."
Homburg, a large university hospital with many specialities, is about 15 miles west of Landstuhl.
Rojas, 19, joined the Army in October 2012 and was assigned as a unit supply specialist to the 4th Infantry Brigade Combat Team, 4th Infantry Division, based at Fort Carson, Colo. She deployed to Afghanistan Feb. 1, according to service information provided by a Fort Carson official.
Rojas earned the Army Good Conduct Medal, as well as a handful of other awards for her service and deployment to Afghanistan, the official said.
---
---
---
---