Loyalty and legacy: One 101st soldier recalls his time downrange
---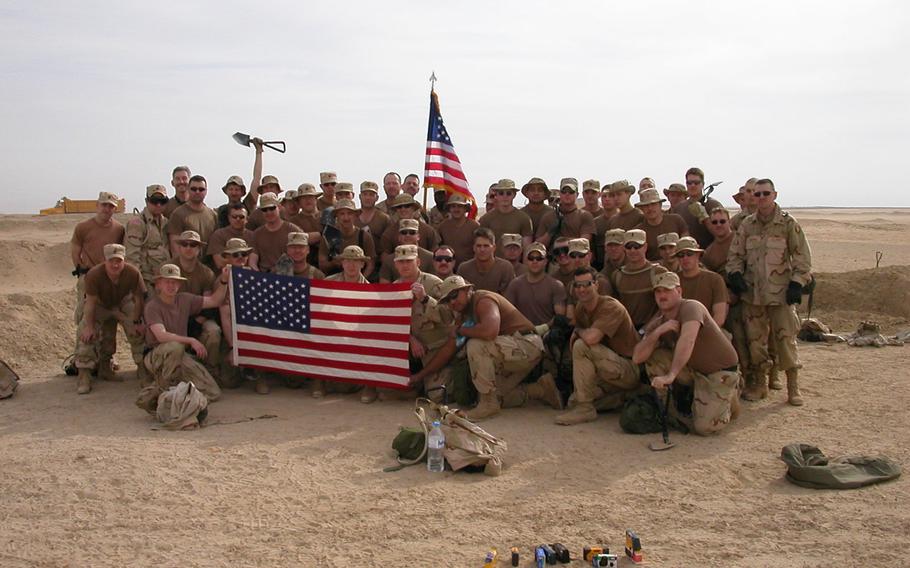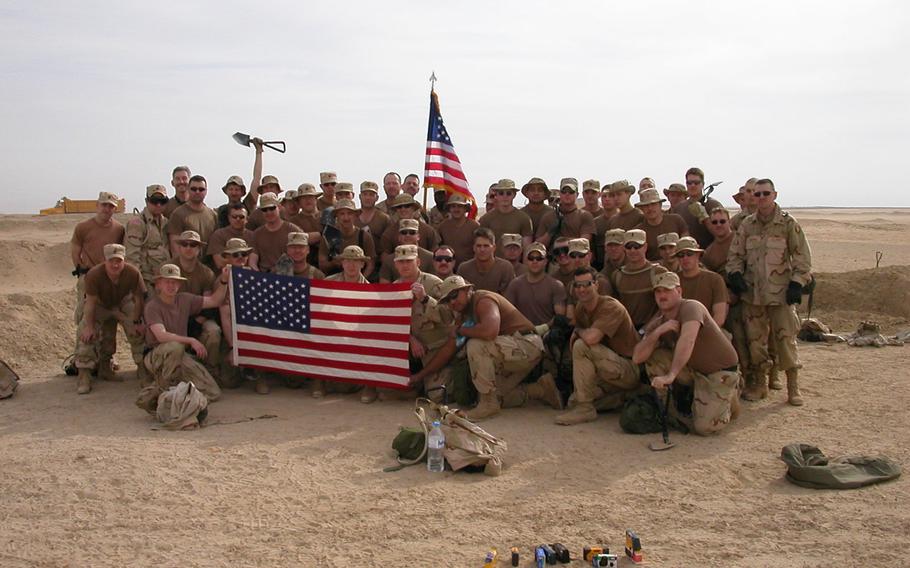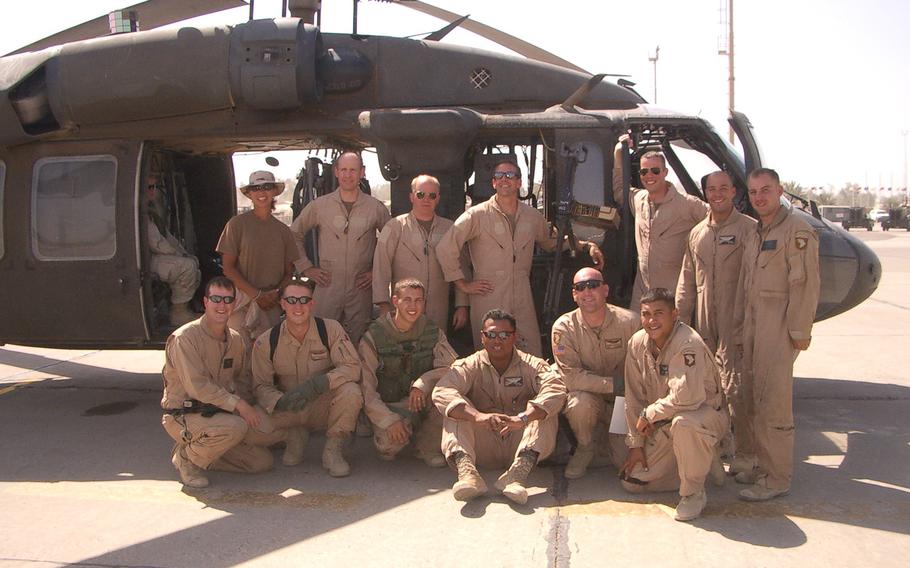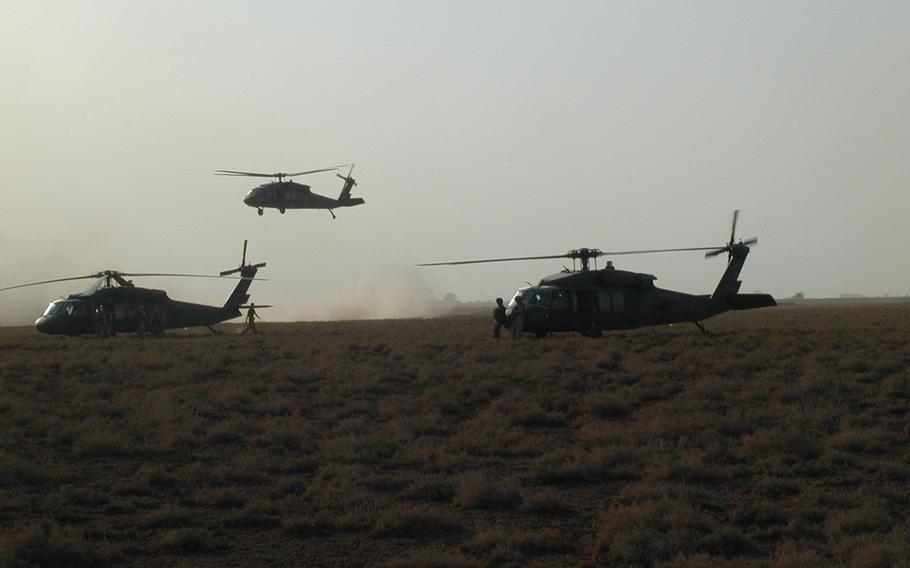 CLARKSVILLE, Tenn. — Every Friday, John Nikolao's neighbors can see him walking his dogs while dressed head to toe in red — red cap, red T-shirt, red socks. It's not a Santa thing. The newly retired Chief Warrant Officer 5 — a Black Hawk pilot and father of seven who deployed to war every other year from 2003 to 2014 — wears red to pay tribute to deployed soldiers far from home and loved ones.
"In our family, Red Shirt Friday — that's a big thing with us," he said. "We are lucky. However many deployments or months in combat — I am home."
The family moved to their Clarksville home two years ago after living more than 20 years at Fort Campbell, Ky., where all but their two youngest children completed high school.
Nikolao started his career as an infantryman in the 82nd Airborne Division. His commanders fought in Vietnam, and he soaked up their lessons. After deploying to Honduras in 1987, Panama in 1989 and Desert Shield and Desert Storm in 1990, he became the old hand.
But the 101st Airborne is the division he calls home.
In 1992, facing promotion away from the job he loved, Nikolao signed up for flight school. Two years later, as his wife, Gina, was about to have their second child, he joined his first aviation unit in the 101st.
The couple agreed: He would move ahead of the family to Fort Campbell and she would go to her parents in Missouri, have the baby and catch up later. One month after his graduation, she gave birth. Nikolao drove to Missouri for the night, spent it by Gina's bedside, then drove back the next day to rejoin his unit on a trip to California for training.
"It was probably one of the best decisions in being a new aviator — jumping in right from the start and just trying to find my place, my role in the aviation community," he said.
That kind of immersion defined the next two decades — particularly after the 2001 attacks. Gina held down the home front and Nikolao came and went with the waves of war. If the call went out for soldiers, he answered.
"I just couldn't see myself (not going), and my wife and kids knew it," he said. "God bless them for hanging with me all of the times they watched me pack my bags."
They had four sons and took in three other children. First, a friend of one of their sons needed to get away from his family. Gina told her husband on deployment that she was thinking of opening their home to him and Nikolao said, "You have to."
Later, as the older ones started moving away from home, the Nikolaos agreed to adopt two of her sister's children even as combat deployments continued.
It was about teamwork, Gina said. When he was deployed, they were all deployed.
"I felt that when he's away, this is my job. The kids should not be able to say, 'I can't complete school, I can't go for football or play soccer because Dad is not here.' "
Nikolao knew how treacherous combat was — he was always "keyed in" to how many soldiers he was dropping off and how many he was picking up. But Nov. 7, 2003, drove that lesson home.
He was flying a Black Hawk in Iraq — tag-teaming with a second helicopter carrying five of his flying buddies. First they were in front, then he was. They had just taken the lead again when he heard a pop so jolting it cut through the sounds of the helicopter blades and the wind. Before him, a ball of fire climbed up the rotor of the other helicopter. Smoke filled the rear cabin, then engulfed the cockpit as the helicopter started listing to the left and falling.
He watched his buddies get shot down out of the sky.
"You kind of expect losses. But it isn't until it's somebody in your unit that's like a family member, that you are used to waking up and seeing or you are used to hearing their laughter or quirkiness at the dinner table. It doesn't hit you until it's someone close to you. That's when things for us at Bravo Company 5-101 … finally hit home.
"And when it hit us, it hit us pretty hard," he said.
Gina understood that. On more than one occasion, she watched her husband walk away from near tragedy: hit by a Humvee, a fall from a rappeling tower, a hard landing that should have broken his back. She thought he was invincible.
She was by her husband's side when the command flew him home so he could talk directly with the spouses about how the Black Hawk incident unfolded.
The 101st is family, Gina said, even as the Nikolaos adjust to life outside the military, as part of the broader community.
"So, were we planning to move anytime soon?" Nikolao asked, through tears, remembering the men who died in the Black Hawk. "I can't. I just can't. I am not ready to walk away from these folks. And I know it's just a stone. I know they are buried in different places around the country.
"But this was home for us and this was where we sat at tables and had dinners" — he paused to regain his shaking voice — "and told jokes, shared good times and bad times, talked about family problems, just the dumbest things ever to get through hardships."
Nikolao looked to the visitors listening to his story. "You asked earlier, 'Are you 101st?' "
"Yeah," he said. "You betcha."
---
---
---
---