DOD identifies soldier killed by alleged Afghan policeman
by
Steven Beardsley
March 29, 2012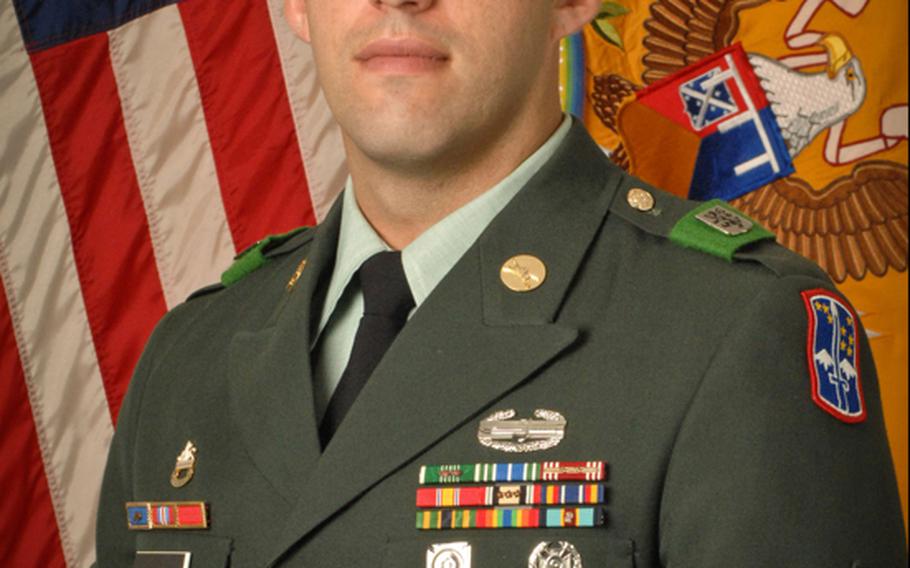 GRAFENWÖHR, Germany — A soldier killed in an attack by an alleged member of the Afghan police was stationed at the Army post here, the Department of Defense reported.
Sgt. William R. Wilson III, 27, of Getzville, N.Y., died in Paktika province in eastern Afghanistan after suffering wounds from small-arms fire, a press release said. Wilson was assigned to the 2nd Battalion, 28th Infantry Regiment in Grafenwöhr, part of the 172nd Separate Infantry Brigade.
The International Security Assistance Force, which oversees coalition military operations in the country, reported the wounds were inflicted by an alleged member of the Afghan Local Police, the release stated.
While the DOD statement offered no additional details on the shooting, The Associated Press cited details given by Wilson's father in reporting the soldier was killed by a member of the Afghan police at a security checkpoint.
In a statement on the 172nd Facebook page, brigade commander Col. Edward Bohnemann wrote that Wilson "died of wounds sustained during a small arms engagement" in Paktika's Sar Howza district. A squad leader for 2nd Platoon, Company A, 2-28, Wilson had made more than 200 patrols in the mountainous district, the statement said.
Wilson was a veteran of two prior deployments to Iraq, Bohnemann wrote, and one of the battalion's few sergeants given the role of squad leader, a position typically reserved for a staff sergeant. The soldier's leadership and sharp mind made him stand out, Bohnemann wrote.
"Throughout this deployment, SSG Wilson amazed his leaders and Soldiers with his uncanny ability to absorb information," the statement reads. "From sling load operations to emplacement of weapons systems, he became an immediate expert at a variety of tasks."
A fan of extreme sports, Wilson dreamed of buying a motorcycle upon his return, the statement reads. He is survived by his parents, the statement said.
The 172nd deployed last summer for a 12-month tour in eastern Afghanistan and is gradually returning soldiers to its home posts of Grafenwöhr and Schweinfurt.
---
---
---