VIDEO
Best Warrior competition ruck march at Gettysburg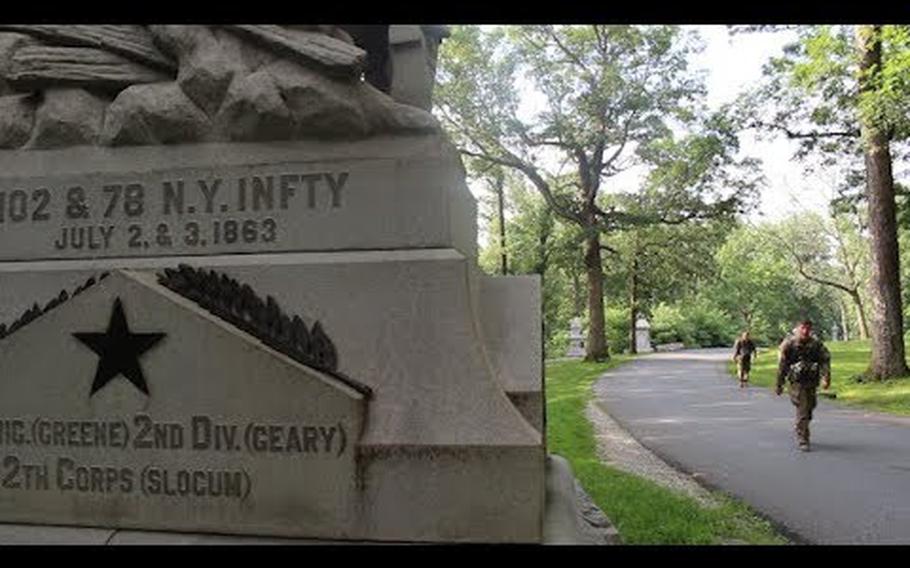 GETTYSBURG, Pa. — The Pennsylvania National Guard Recruiting and Retention Battalion partnered with the Gettysburg National Military Park to conduct a 12-mile ruck march Friday as part of the 2018 Best Warrior competition.
The premier Army competition will ultimately send 22 of the service's "finest warriors," who represent 11 commands, to Fort A.P. Hill, Virginia and the Pentagon from Sept. 30 to Oct. 5 to determine the soldier and noncommissioned officer of the year.
All active duty, National Guard and reserve soldiers are eligible to compete.