Army turns to personality testing to find better job fits for recruits
---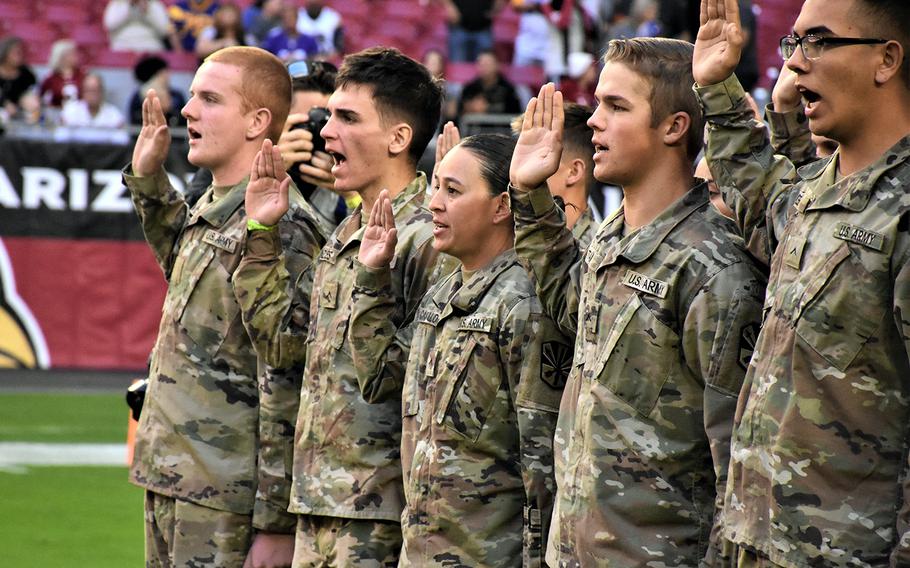 The Army is experimenting with a new way to get recruits into jobs they'll be good at once they put on a uniform.
A pilot program, slated to run for three years, will gauge the effectiveness of assigning recruits to jobs based on personality testing along with standard vocational aptitude tests, according to an Army statement issued Wednesday.
The "Tailored Adaptive Personality Assessment System," which includes 120 questions, aims to predict recruits' future performance, behaviors, attitude and attrition rates. Officials didn't mention when the pilot program began but said the test had been used since 2009 to collect data on individuals already entering military occupational specialties.
"The pilot program is designed to see how the Army can get best-fit recruits, even in jobs that require slightly higher standardized test scores than the applicant achieved," officials said in the release.
The new test will not compromise Army standards, according to Tonia Heffner, selection and assignment research unit chief at the Army Research Institute for the Behavioral and Social Sciences.
"Anyone who enlists must meet standards," she said in the statement, adding that those include things such as drug and alcohol screening and a criminal background check.
Individuals with higher motivation adapt better to the Army and have less disciplinary incidents, Heffner said.
"Those who will enlist through the pilot program will be more qualified than what their cognitive test score says," she said. "There will be lower attrition for the people in the pilot program and they will outperform many of their peers. This is increasing the overall quality of the Army."
robson.seth@stripes.com Twitter: @SethRobson1
---
---
---
---