Army suspends 1st Infantry Division commander
---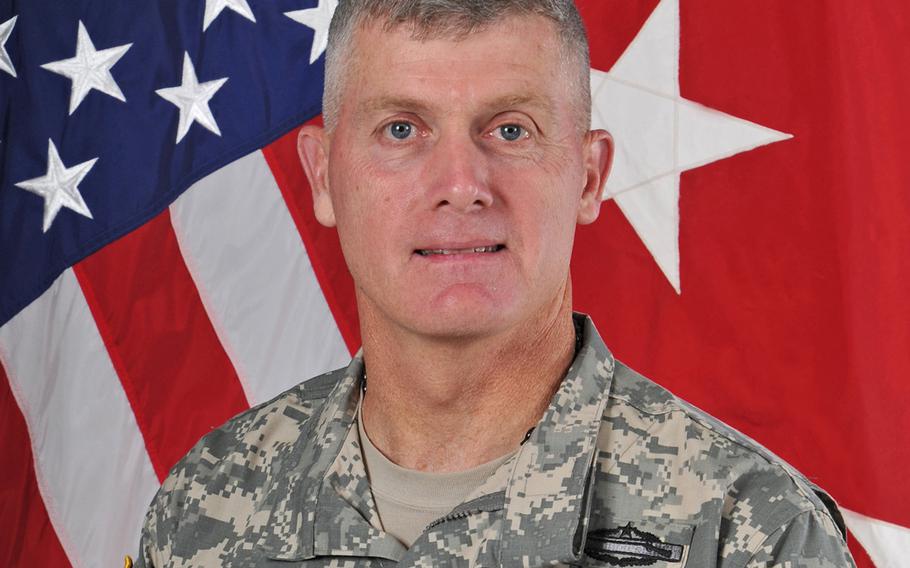 SAN ANTONIO — The commanding general of the 1st Infantry Division at Fort Riley in Kansas has been suspended only 13 months after taking command there, the Pentagon announced Friday.
Maj. Gen. Wayne Grigsby was suspended from duties and is "currently the subject of an official investigation," said Col. Patrick R. Seiber, an Army spokesman.
Seiber declined to say why Grigsby was pulled from command or the nature of the investigation.
Thomas E. Ricks, a defense expert at the Washington-based New America think tank, tweeted Friday that he could not recall the last time a division commander was suspended.
Grigsby took command of the 1st Infantry Division, known as the "Big Red One," in August 2015. A page on the Fort Riley website listing Grigsby as the commander of the post and detailing his career was still online as of Friday afternoon.
He served as a commander in two combat deployments in Iraq, among other tours, the page states.
Grigsby made headlines in June following the invitation to a post prayer breakfast for retired Lt. Gen William Boykin, a former commander widely criticized for his conservative Christian and anti-Muslim statements. The Military Religious Freedom Foundation, a civil rights advocacy group that focuses on the separation of church and state in the military, along with others, called on Grigsby to rescind Boykin's invitation, and the event was later canceled.
It is not clear whether Grigsby's suspension had anything to do with the prayer breakfast.
Grigsby previously commanded Combined Joint Task Force-Horn of Africa, which oversees operations against extremist groups in East Africa.
An April 2015 story published by the task force said among Grigsby's greatest accomplishments was aligning objectives between U.S. and allied militaries and the State Department.
Horton.Alex@stripes.com Twitter: @AlexHortonTX
---
---
---
---