Army plans wireless, wearable tokens to access secure platforms quickly in the field
by
Corey Dickstein
August 7, 2019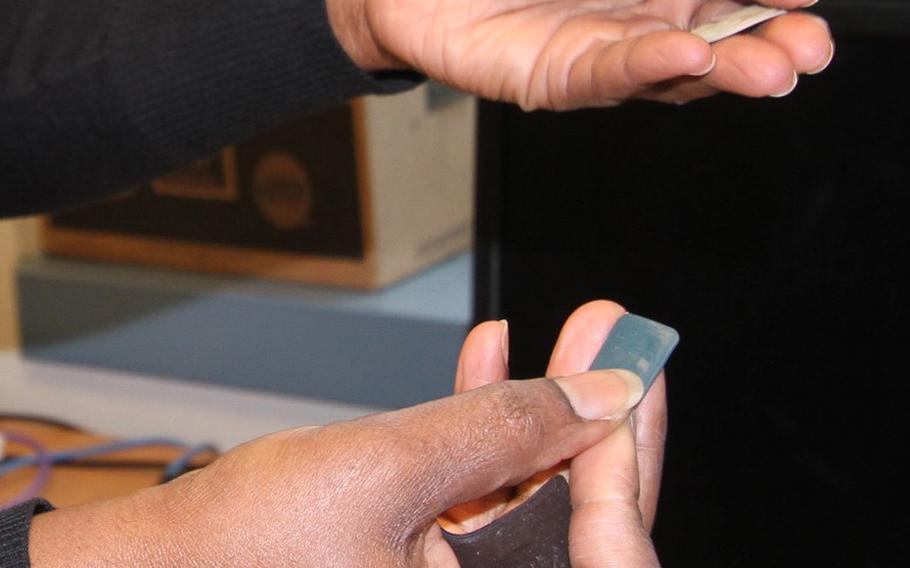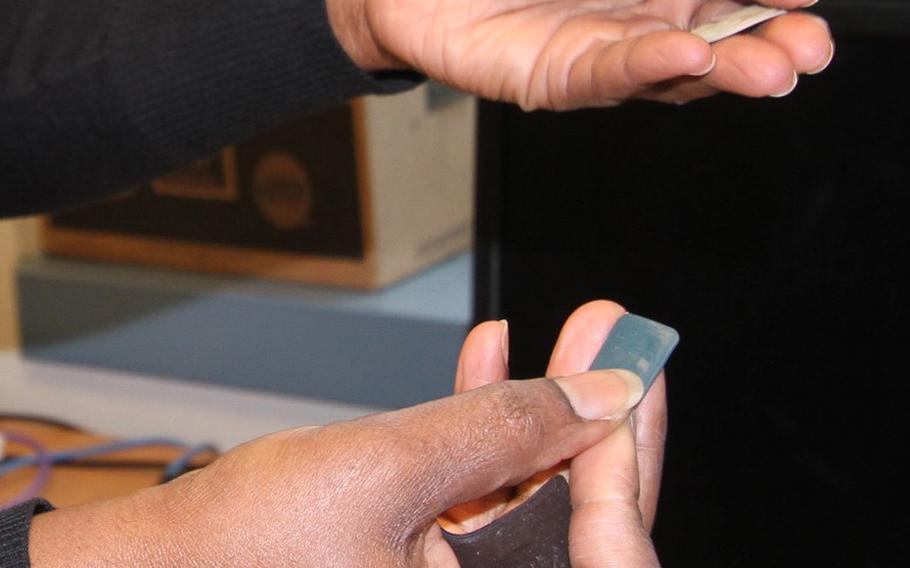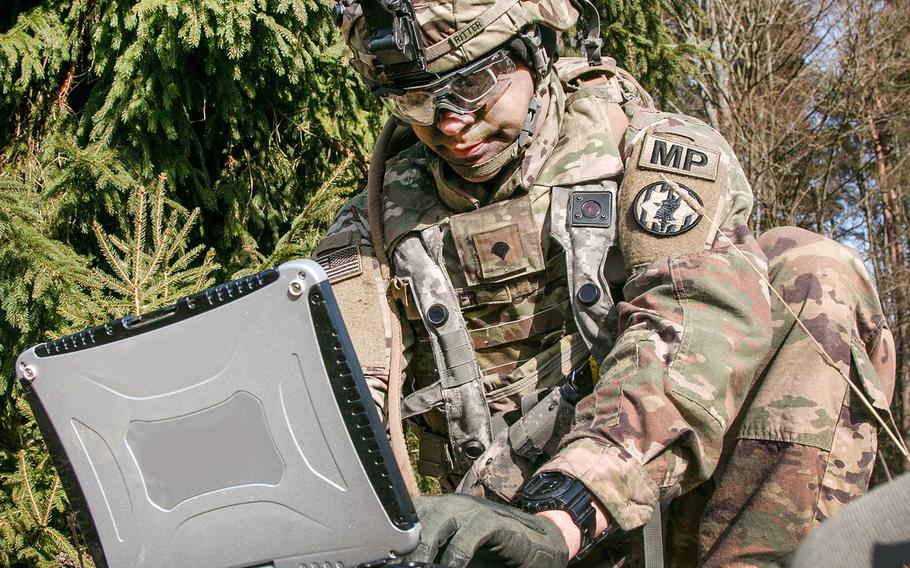 WASHINGTON — The Army hopes to outfit soldiers with small, wearable tokens that will allow them simple, non-contact access to secure battlefield networks for communications while serving in the field.
Army Futures Command is working to develop the technology that would produce a wireless signal to sign into mission command systems, communications networks, handheld devices and other tactical platforms almost instantly while serving in a war zone or similar location, officials said in a news release published Tuesday. Simply approaching their laptops or other devices and entering a personal identification number to ensure their identity would grant them access to computerized platforms needed in combat. Just walking away would log them out.
The idea is to allow soldiers, constantly on the move in an area threatened by an enemy, a simpler solution to electronics access than can be provided by even their Common Access Cards, the chip-enabled identification cards that grant servicemembers and Pentagon civilians access to physical locations and many electronic applications. It would also standardize access for secure, tactical platforms soldiers use in the field, which do not use CAC cards and now use various authentication methods.
The new technology under development at the Army's Aberdeen Proving Grounds in Maryland would be largely an adaptation of commercially developed wireless payment products — Apple Pay, for example — and flexible hybrid electronics, said Ogedi Okwudishu, the Army engineer leading the project, known as the Tactical Identity and Access Management, or TIDAM, program. The tokens could be placed in a soldier's pocket or worn on the wrist similar to a Fitbit fitness bracelet.
"Soldiers should not have to take out a smart-card, insert it into a card reader and then remember to remove the card from the reader when they are done," Okwudishu said in the Army statement. "Contact-less identity tokens are not only easy to use, they provide a significant cost savings for the Army. You can continue to add authentication capabilities without needing to redesign, or deploy new, tactical hardware to every laptop, server, handheld device or weapon system in the field."
Since Futures Command was established last summer, top Army officials have pledged to adapt commercially available technology to serve soldiers' needs. They have said the use of that technology would get new products out to the force much quicker than developing new gear entirely within the service.
"We're looking to move at the speed of the information age," Okwudishu said. "We want to be able to research, test, proof the concepts and integrate emerging [information technology] capabilities from industry as they become available."
Wearable technology is not new to the force. The Army has used some wearable technology in recent years for physiological monitoring of its troops, and it has proposed other tech-laced gear that could monitor situations on the battlefield, including the extent of injuries.
However, wearable technology has also come under Pentagon scrutiny at times. Last year, the Pentagon banned the use of personal fitness trackers and other geolocation devices and applications in sensitive locations around the world, including in war zones.
That decision followed the publication of geolocation "heat maps" by a GPS tracking Company, Strava, which appeared to reveal locations and movements of American troops in combat zones including in Afghanistan and Syria. The company said data for the map was largely gathered from wearable fitness trackers.
Top Pentagon officials determined there was potential for such information to be used by enemy forces to target Americans. However, they stopped short of banning all GPS-enabled devices, such as cellular phones, as long as the GPS signal can be disabled.
Army officials hope to field the new wireless tokens, which would not by GPS-enabled, to soldiers by 2022.
Army Sgt. 1st Class David Worthington, the top enlisted soldier in the unit overseeing the project, endorsed the wireless token program.
"Nobody has done anything like this yet," Worthington said. "If done properly, it will make the authentication process a lot easier and a lot faster."
dickstein.corey@stripes.comTwitter: @CDicksteinDC